The File Manager is your home for everything when it comes to editing or sharing your processed media
🧰 What You Will Need
Uploaded media
Accessing the File Manager
Access your Library to view all the files inside your account.
Once you locate the file you want to customize, click on it to launch the File Manager.
You can use the File Manager to:
Edit your file's title and description

Set your file's privacy

Share or embed your file

Move or download your file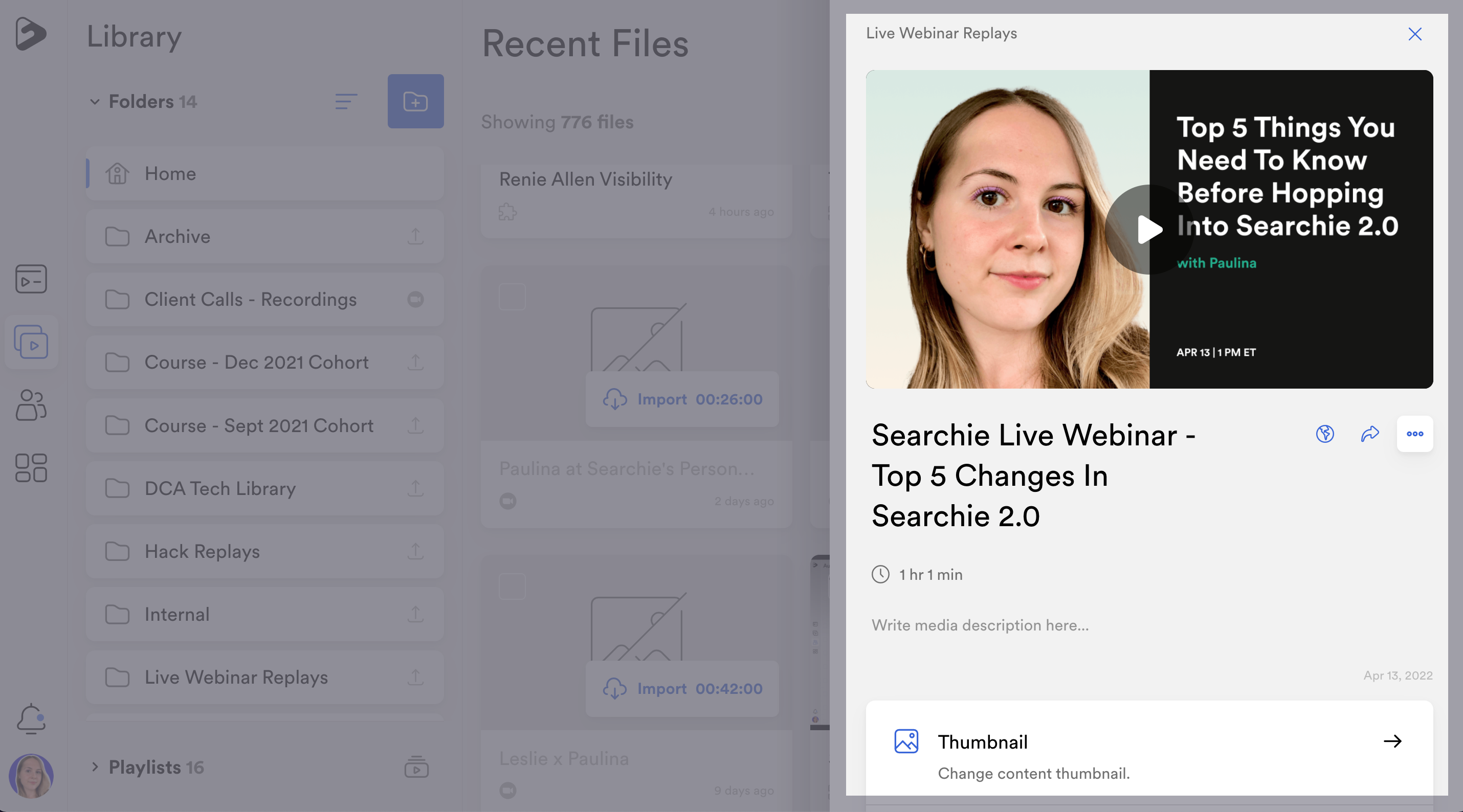 Preview the file itself
The thumbnail inside the File Manager is the media preview. You can click the large play button in the middle of the thumbnail to start watching the video and even search through the transcription using the magnifying glass in the top right corner of the video if you have not toggled that option off in your player settings.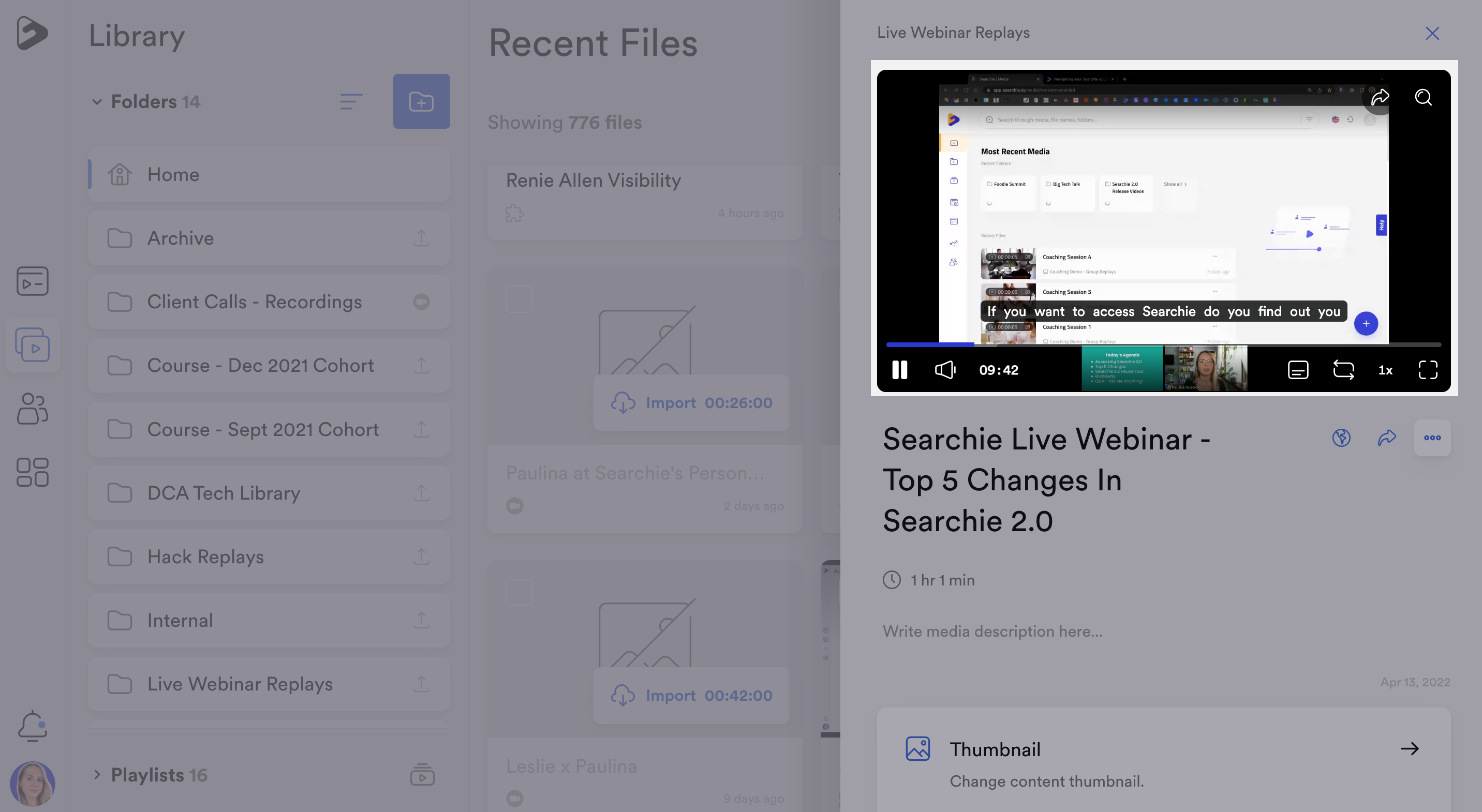 File Title and Description
Edit the Title and Description of your media and click ✔️ to keep any changes. Any updates made to the Title or Description will reflect anywhere that media is shared.
Use Rich Text to bold, italicize, strike out, underline or link text in your file's description.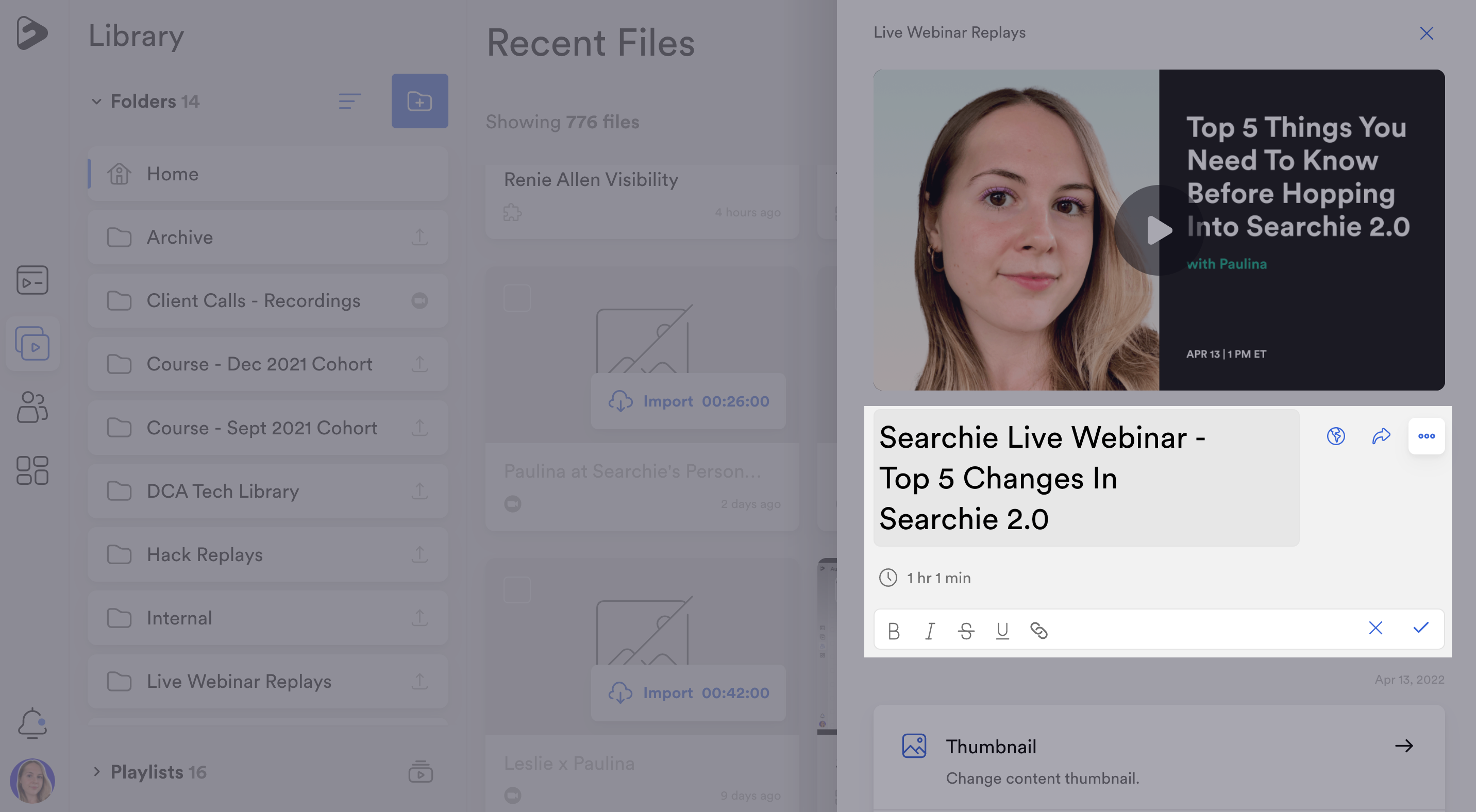 Set your File's Privacy
Click the 🌎 icon to toggle between different Privacy settings for your file.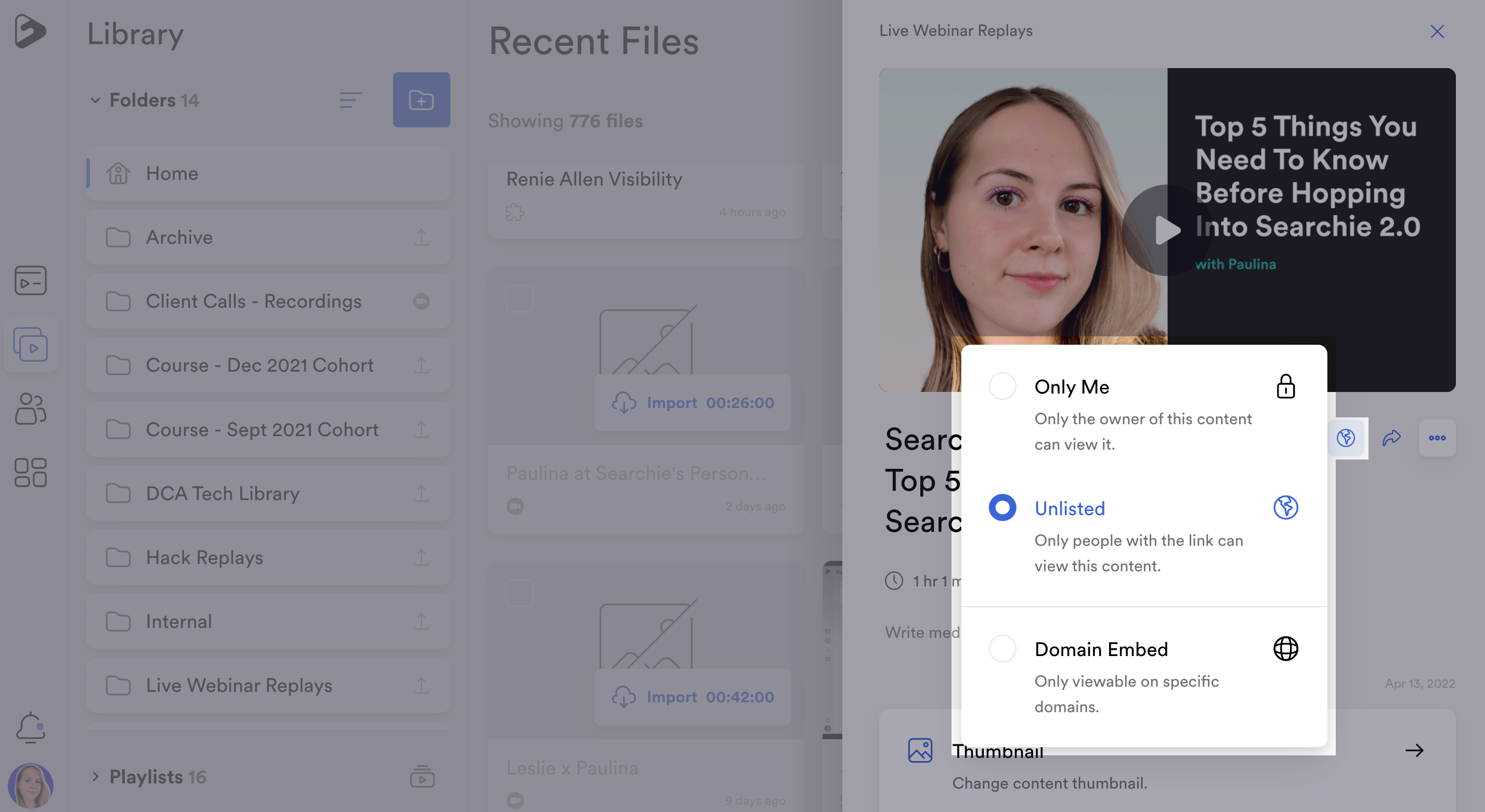 Share your File
Click the ↗️ icon to pick between different file sharing options.
This is where you can grab your file's Embed Code if you're looking to integrate this file into another platform.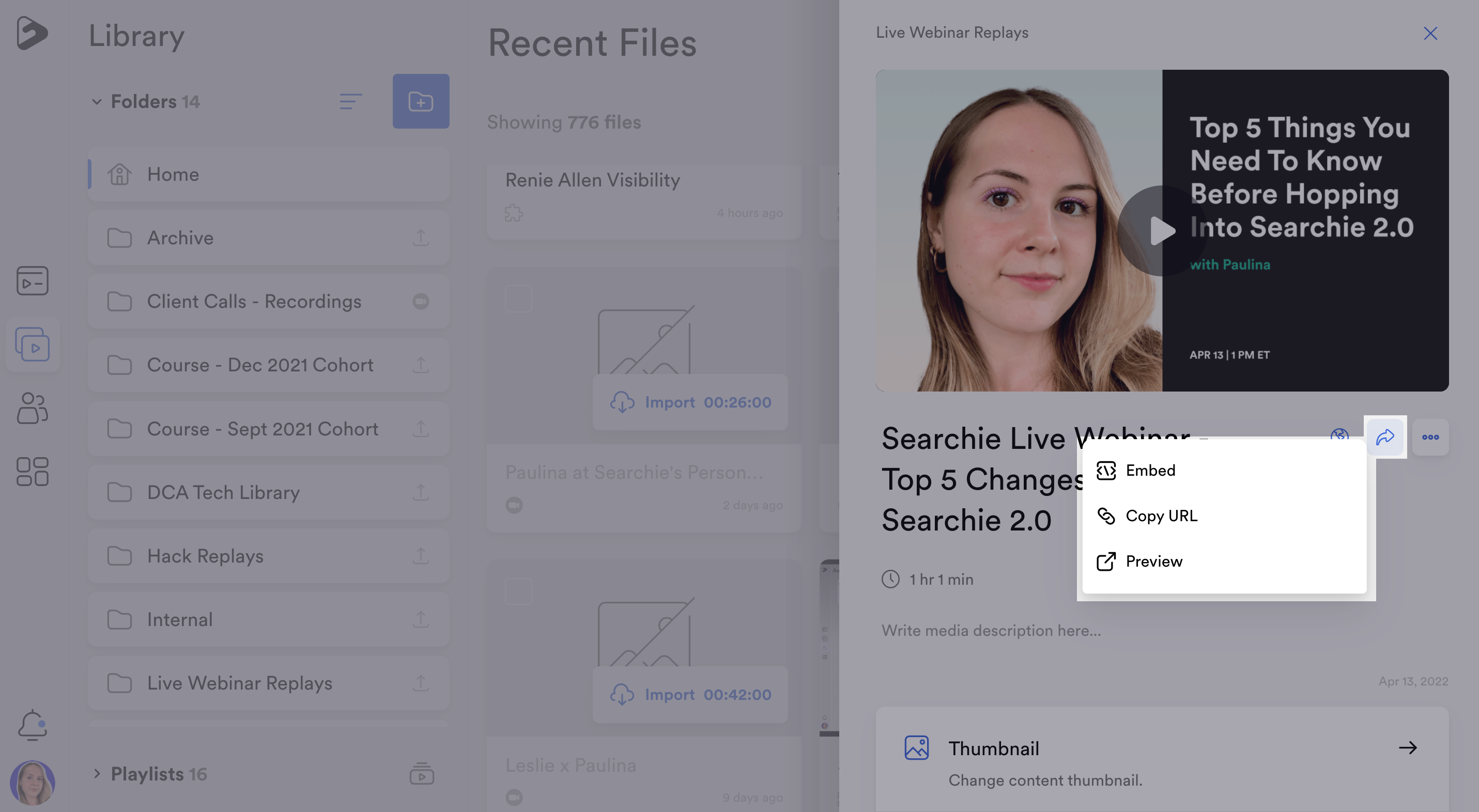 Move or download your File
Click the dropdown menu icon to edit its Transcript, add your file to a Playlist, move it to a different Folder, download it or delete it.
Please note that if you delete the file it will still count towards your monthly upload limit.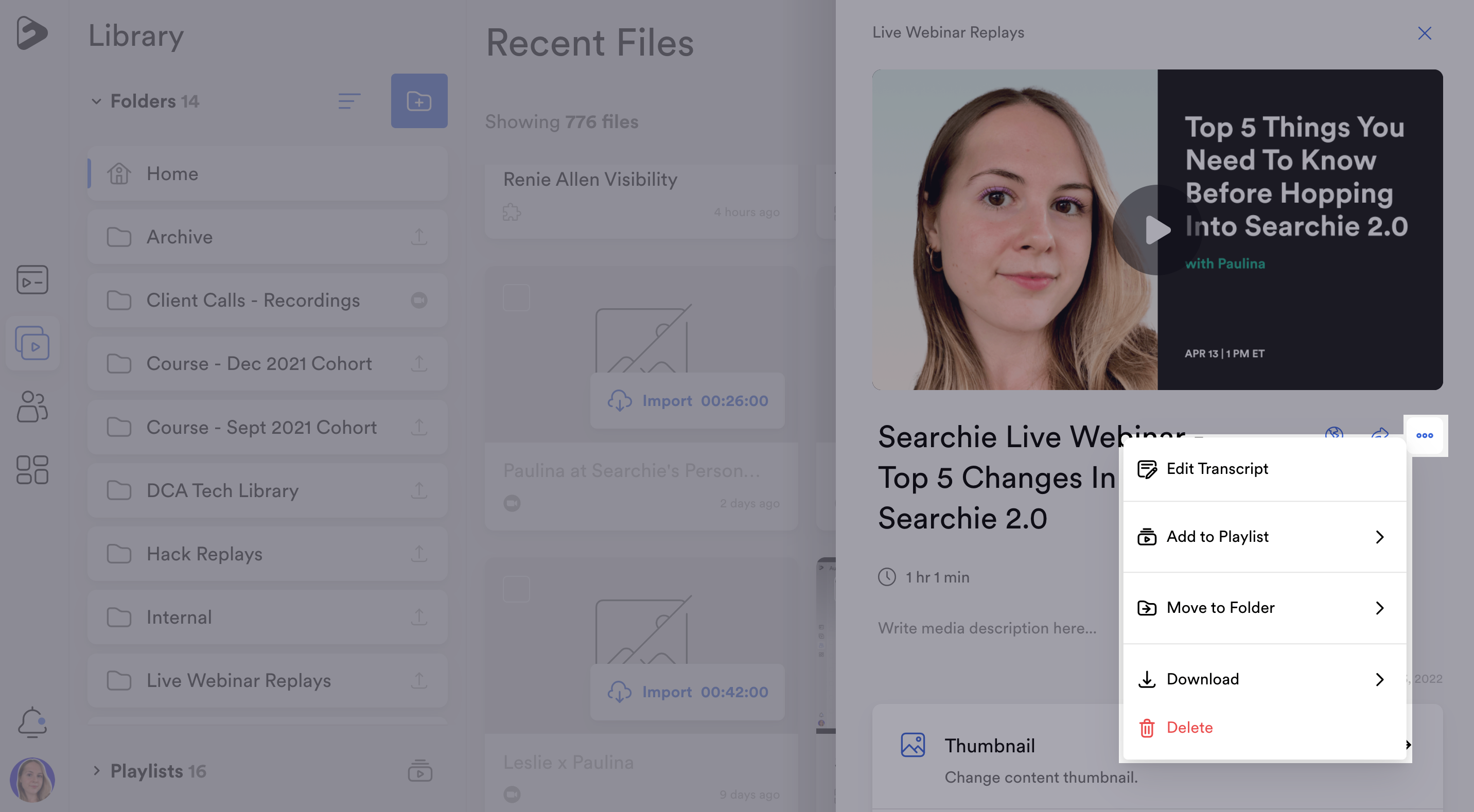 Customize your File
Use the File Manager to:
Upload to design a Thumbnail for your file

Add context to your file using Chapters

Add resources and other Attachments to your file

Use Content Tags to help you organize your files

Control your file's Privacy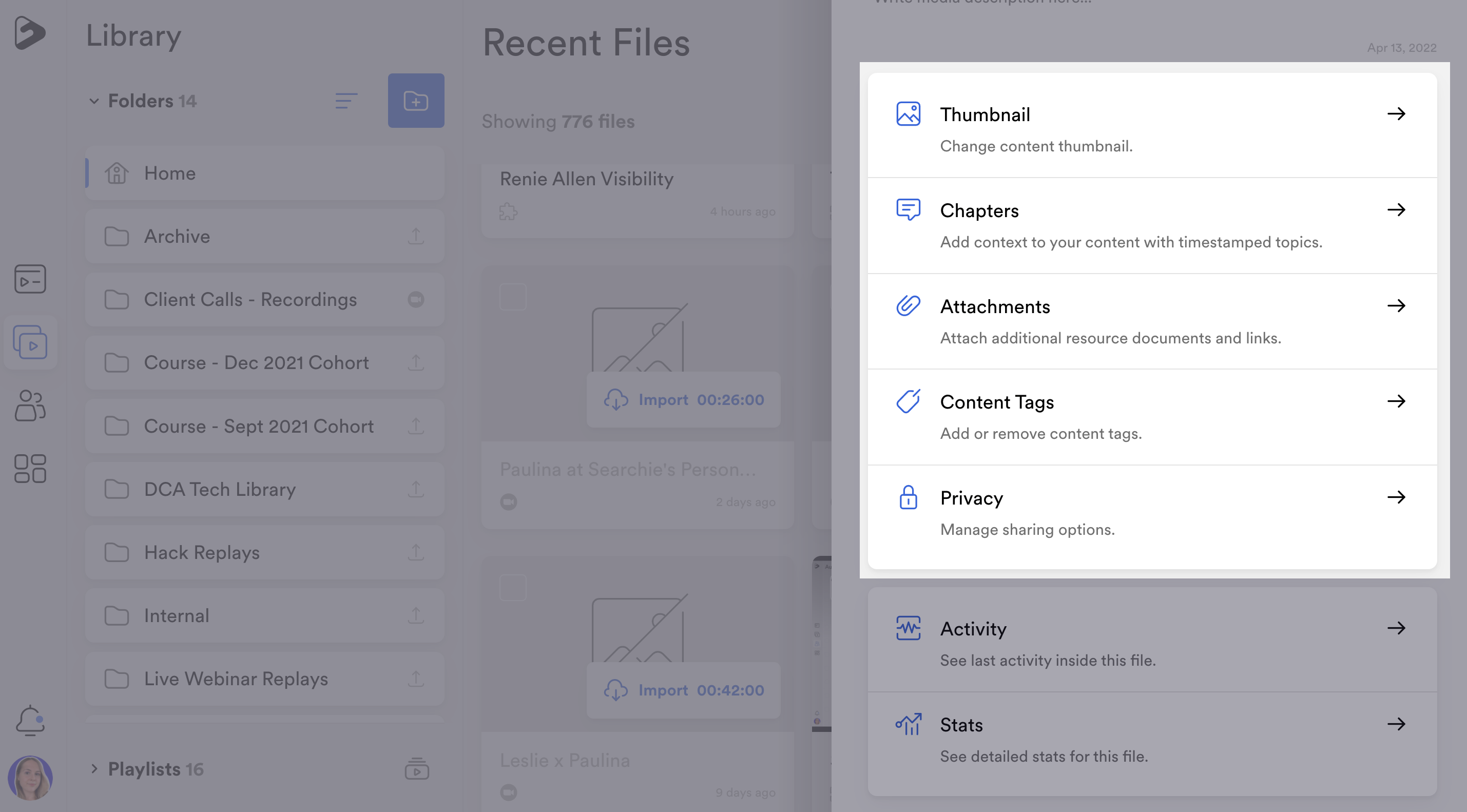 View your file's performance
You can also use the File Manager to view file statistics such as the file's Stats and Activity. These are great for analyzing the performance of a piece of media.