Adjust the menu items in your Hub to curate what your audience has quick access to at all times
What can I use this for?
Editing your Hub menu is a key step in customizing your Hub's functionality and appearance. Your audience can open the Hub menu by clicking the icon in the top right of your Hub header. These menus are sometimes referred to as hamburger menus, as the icon's three horizontal lines resemble a hamburger (kind of).
Once opened, the menu allows your audience to quickly access any important resources and Hub pages inside your Searchie Hub. Once your audience access what they need through the menu, they can close the menu by clicking the "X" icon in the top-right corner.
Step 1 - Access the Menu customization section
You can customize what appears in your Hub menu by clicking the menu icon. The option to add menu items will then appear at the left side of the customization page inside your Hub Editor.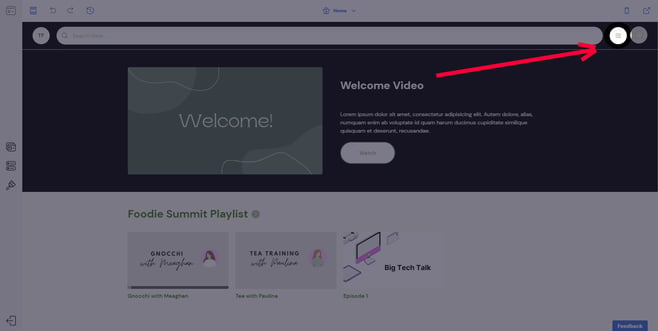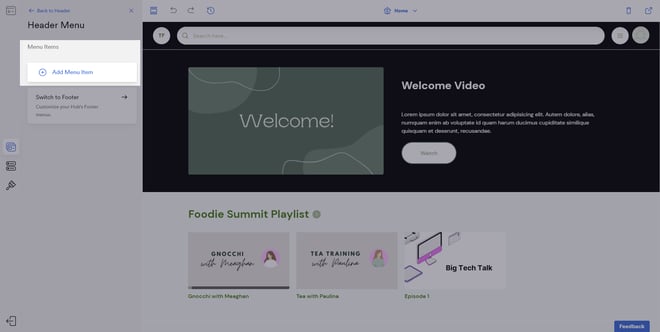 Step 2 - Add new items to your menu
To add new menu items, click on the + Add Menu Item text that appears in the Menu section. From here, select if you'd like to add a Playlist, Hub Page or URL.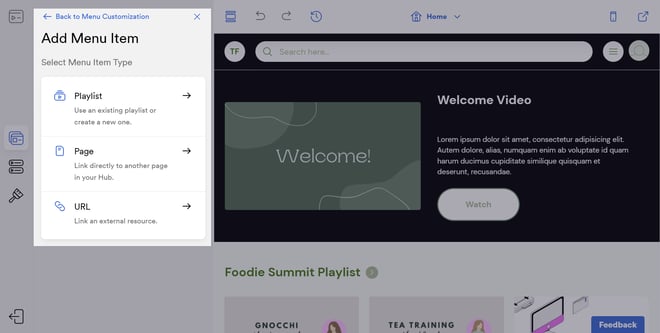 Step 3 - Fill out menu item fields
Depending on what selection you make, you'll be prompted to fill out a Label for what text appears on the menu, which Hub page or Playlist you want to select, and any segments that you may want to assign to that specific menu item to control content visibility.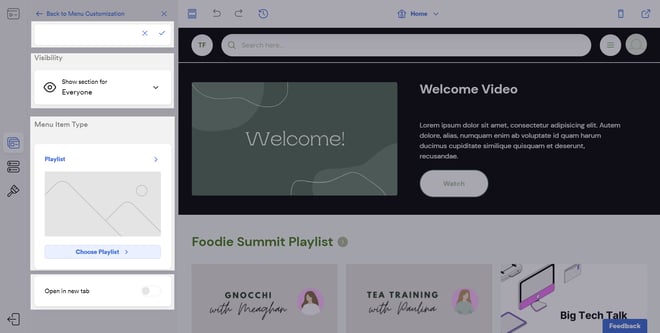 Step 4 - Removing items from your hamburger menu
To remove any menu items, hover over to the right side of that specific menu item until the ellipsis three dot icon appears. Click on the dropdown for the Delete button to appear. Click on Delete to remove the selected menu item.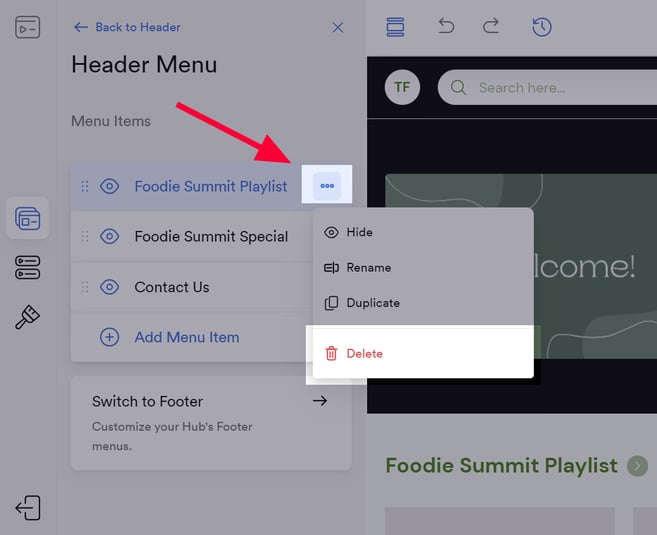 📚 Up Next
Invite your Audience to a Private Hub

Customize your Hub's appearance