Adjust and customize the appearance of your individual Hub Sections
🧰 What You Will Need
A Searchie Hub populated with at least one Hub Section
Step 1 - Access your Hub Editor
Get started with styling your Hub Sections by accessing your Hub Editor.
Step 2 - Navigate to the correct Hub Page
Once inside your Hub Editor, Use the Pages tab to navigate to the Page containing the Section you want to customize.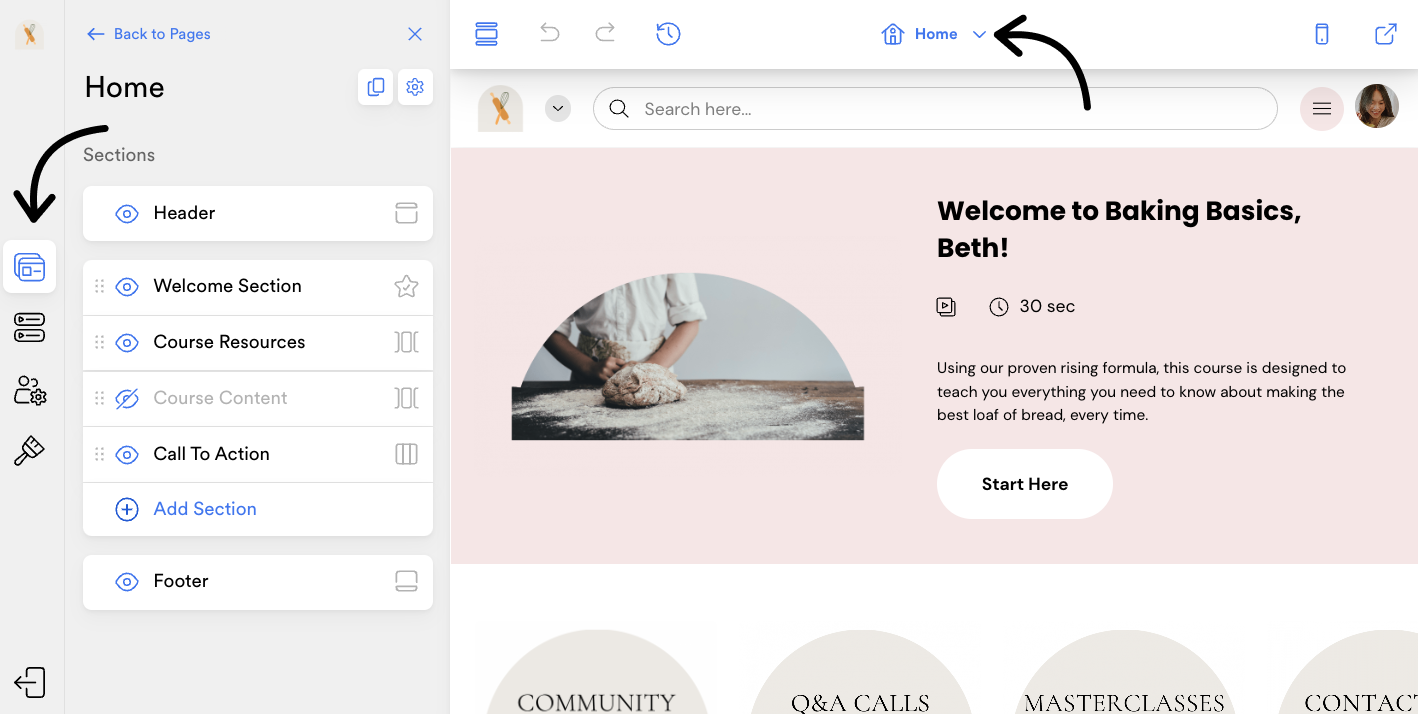 Step 3 - Create or access the Hub Section you want to style
Click on your Hub Section, or use the + Add Section button to create a new Hub Section.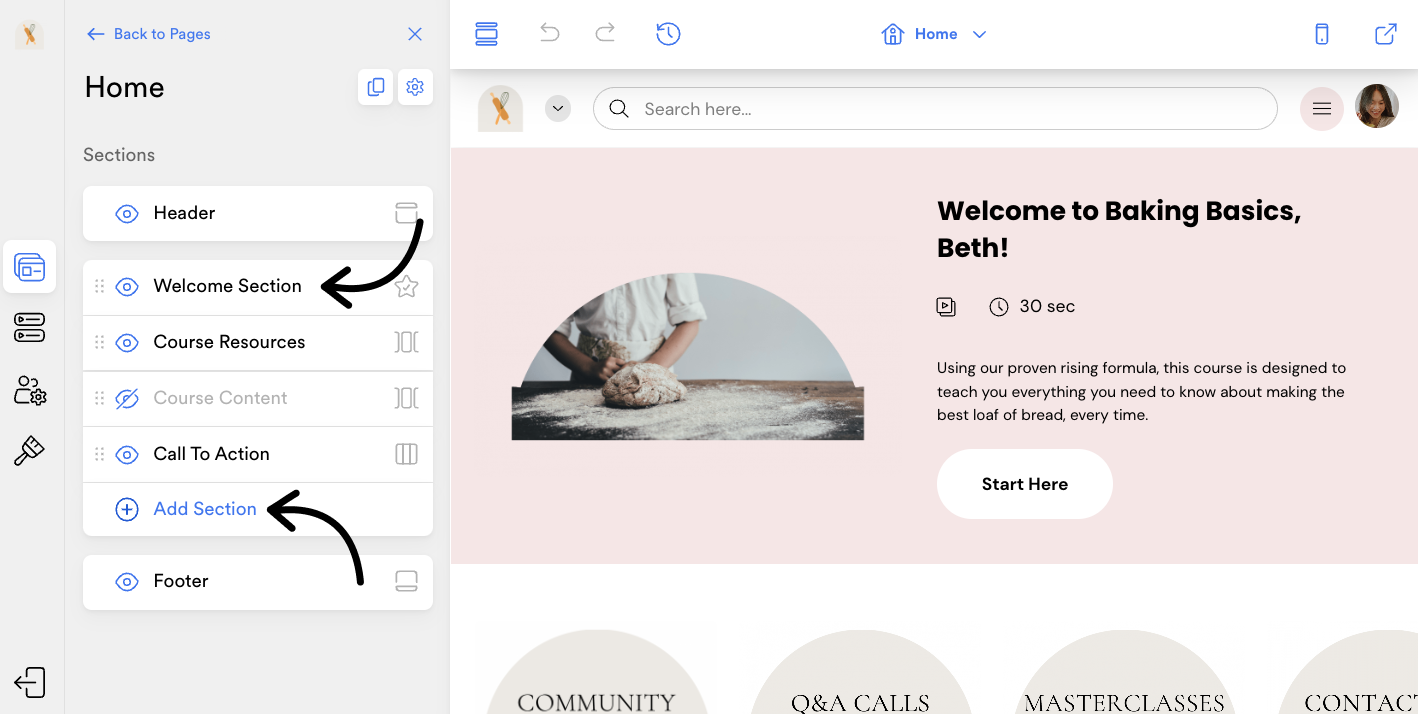 Step 4 - Open the Hub Section Styling menu
Once inside your Hub Section, click on the Styling icon either from the left-hand panel or from your Hub preview window as shown below.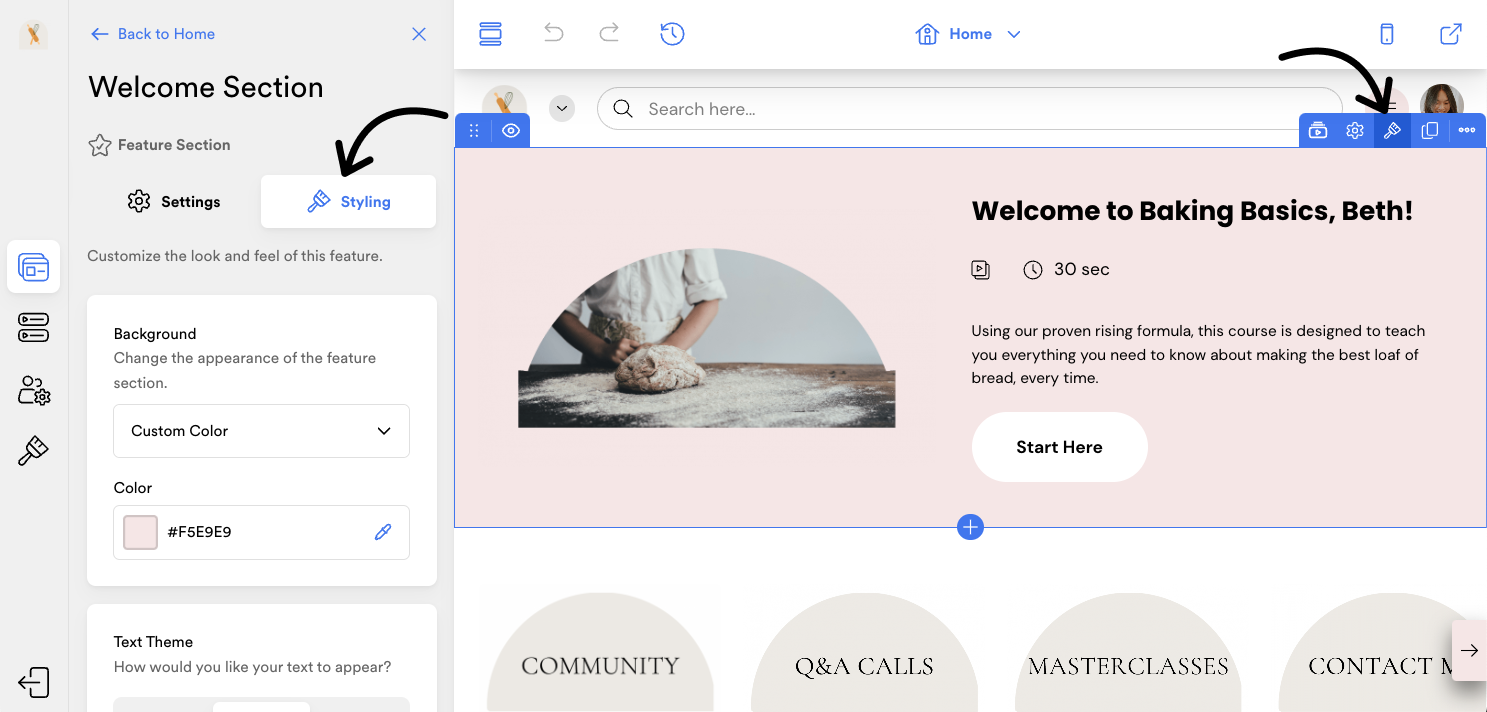 The Paintbrush icon will open your Styling menu where you can customize your Sections. The exact Styling options available depend on what Section or Element you are customizing. These options include:
Background: pick between Default, Primary, Secondary, Custom Colours or upload a Background Image

Text Theme: pick between a Light, Dark or Custom colour theme for your Section's text

NOTE: The Text Theme menu will only appear if your Background is set to Custom Colour or Image

Padding: adjust the padding on all four sides of your element

Device Visibility: show your Section on mobile and/or desktop devices

Animation: pick and customize a transition type for when your Section enters the view
Step 5 - Save your changes
Once you're satisfied with your Section Styling choices, click Save Changes to save your progress.

📚 Up Next
Continue customizing the appearance of the Hub itself

Customize your Media page

Customize your Hub email templates