Use Searchie's shareable Hub template feature to allow your audience to copy your Hub in their own Searchie accounts
🧰 What You Will Need
A Searchie Hub you want to share
Step 1 - Copy Template URL
From your Hubs tab, click on your Hub's Dropdown to select Copy Template URL.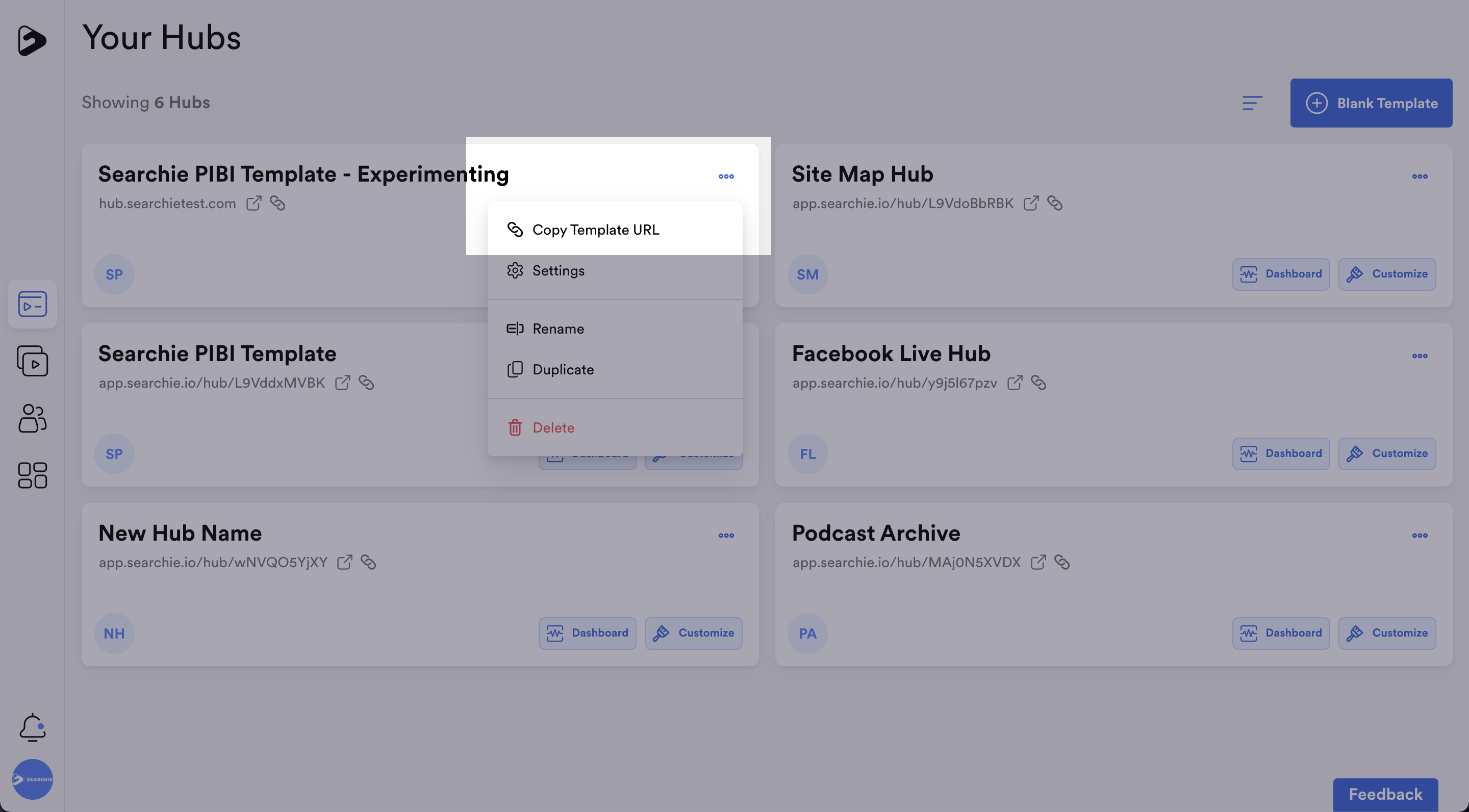 Step 2 - Share the Template URL
Paste the Template URL somewhere where your audience can access it.
When sharing a Hub template, the receiver of the template will see a confirmation window to rename the template before saving it.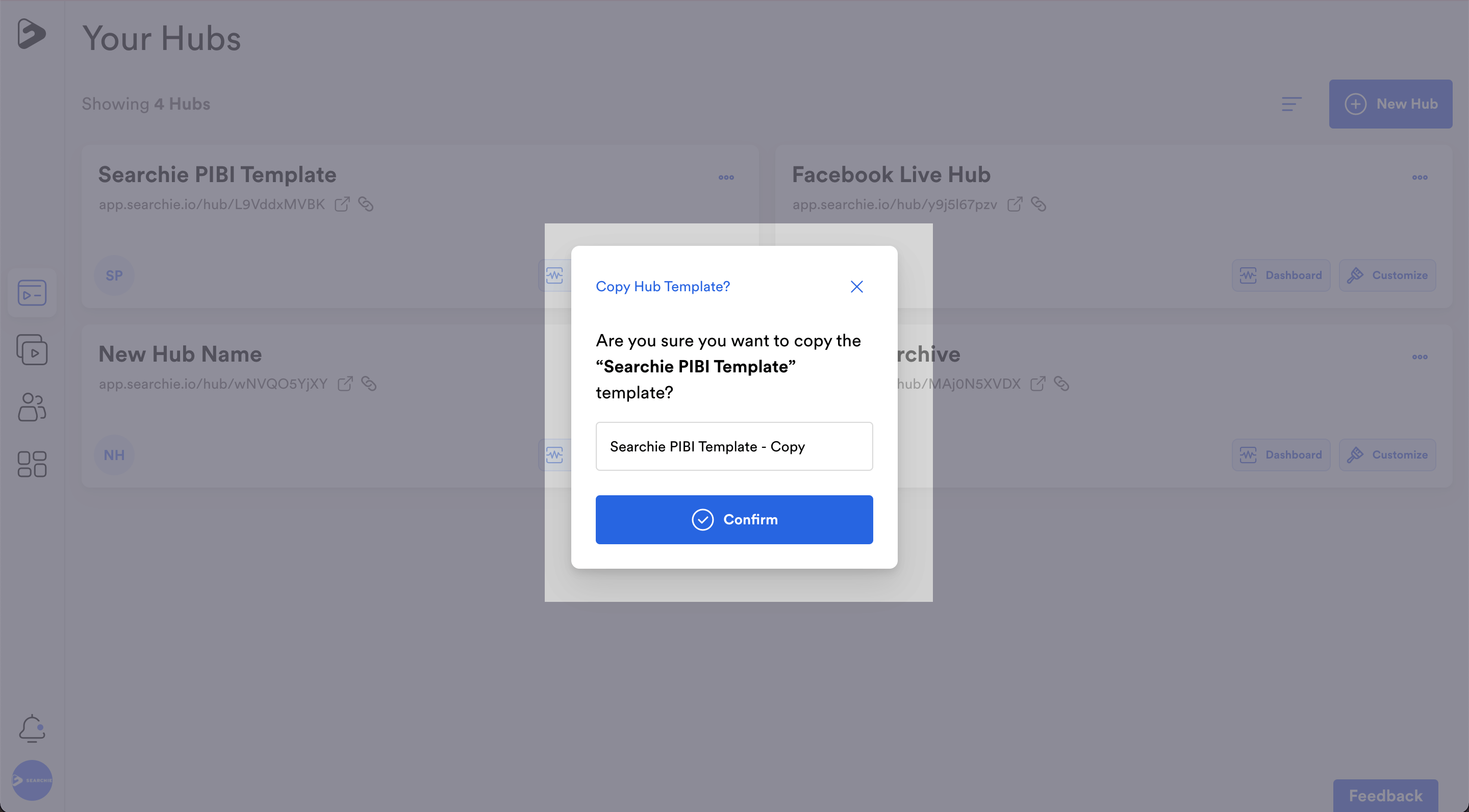 June 29, 2022 NOTE: If a Hub Template uses a Canva design in any of its images or graphics, those images will not be editable for the user copying the template into their account. Instead, upload images manually for Hubs that will be shared as templates. This is a current limitation we are working to remove from the feature.
📚 Up Next
Duplicate and modify your Hub to create more templates

Add the Template URL into a Hub section