Understand how you can tag files, move files, and do much more with Bulk Actions
🧰 What You Will Need
Uploaded media

Understanding of Playlists

Understanding of Tags
You will notice on the files in your account that there is now an empty checkbox on the far right beside the dropdown. In the image below, they are checked, but for you they will be empty. Click these to select multiple files at once.
Once you select some files, you will see a toolbar appear at the bottom of your screen. From here you can choose to add those files to a playlist, move them into a folder, manage their tags, or delete them.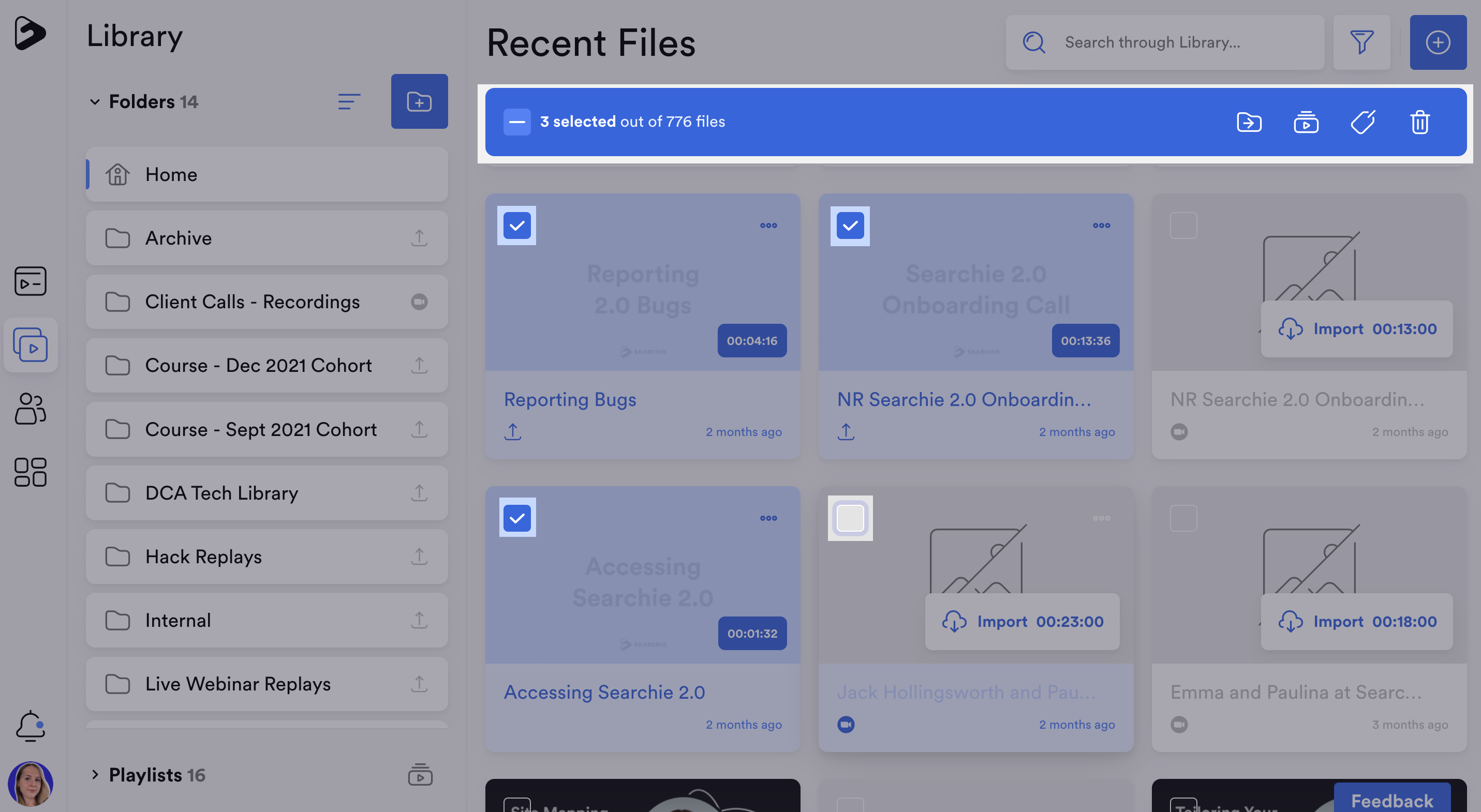 With each option, you're also able to create a new tag, playlist, or folder and use it with your bulk action. There is even a search function at the top of each option that will help you find the correct tag, playlist, or folder in your account.
📚 Up Next
Automate a Playlist with Tags

Build a Hub