Package and share multiple media files at once with Searchie Playlists
🧰 What You Will Need
A Searchie account

More than one uploaded file
What can I use this for?
A Searchie Playlist is a curated list of Searchie files that you can share with your audience. Playlists can be shared through the Playlist URL, embedded in another platform, or added to a Hub.
Step 1 - Navigating to the Library tab
Library in your account's navigation bar.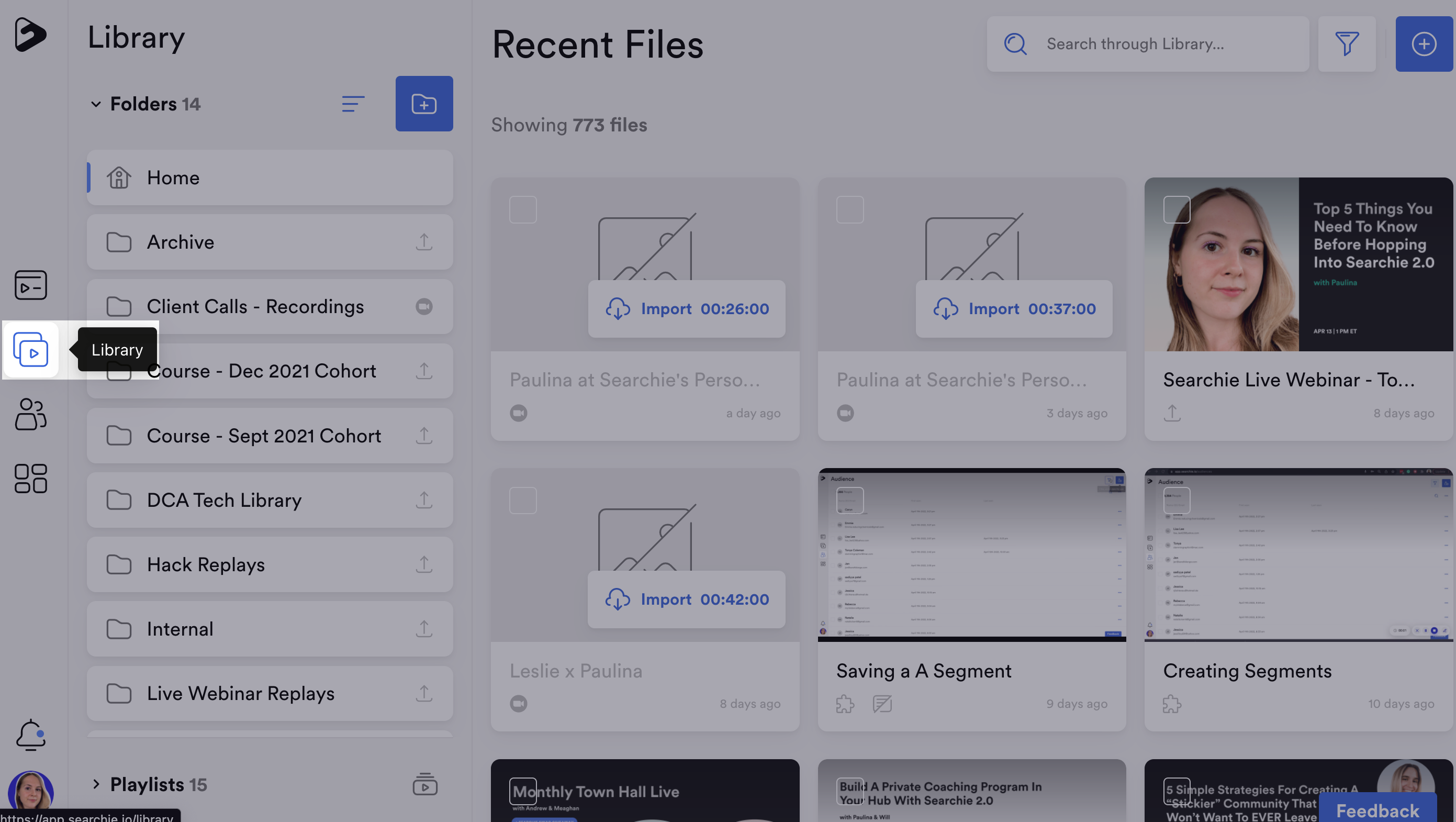 Step 2 - Create a new Playlist
Click to expand the Playlists menu. Create a new Playlist by clicking the blue + button. You will be prompted to enter a Playlist name (you can change this later), click Create Playlist when you're done.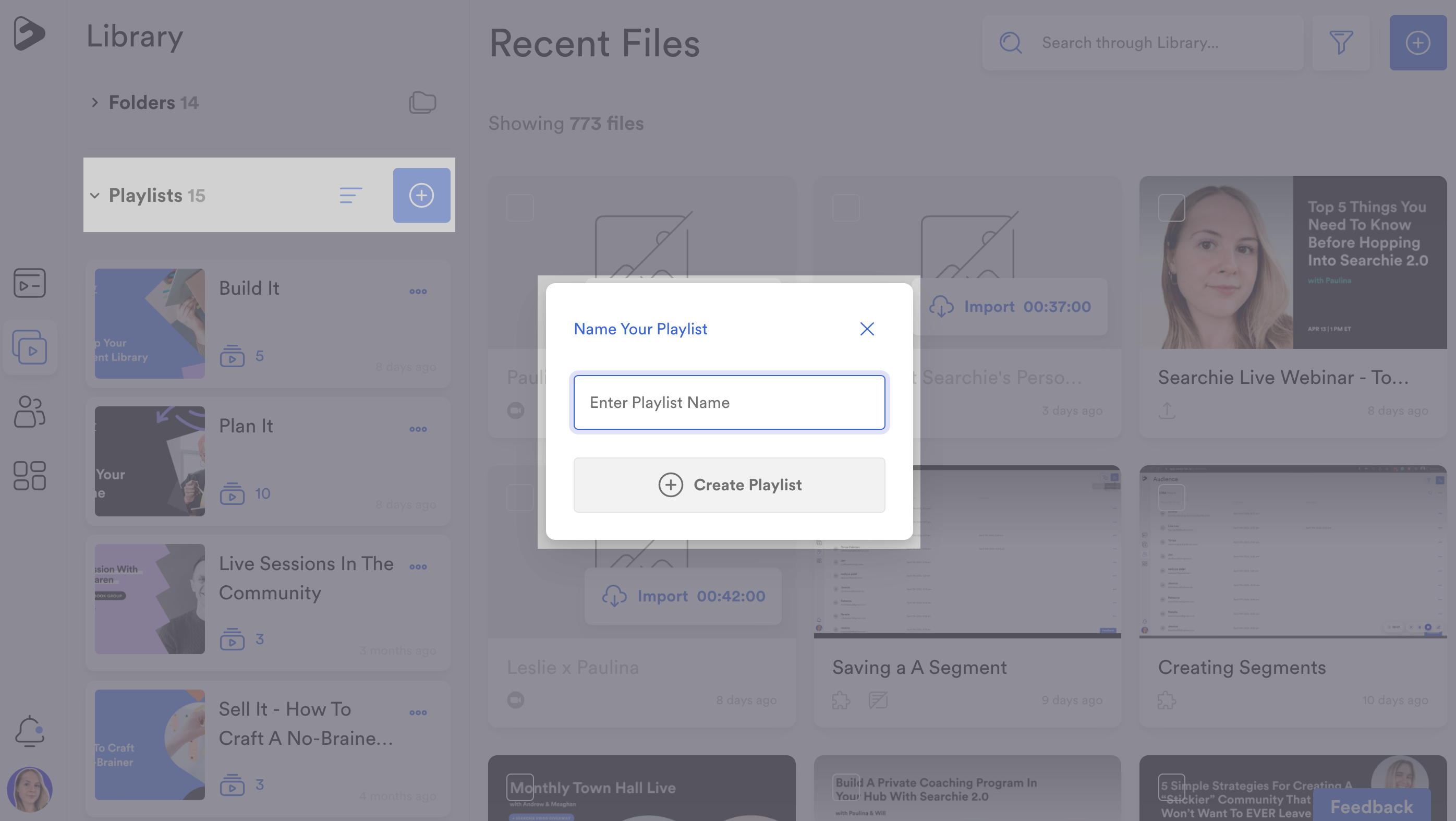 Step 3 - Add Media to the Playlist
First things first, you'll want to add content into your Playlist.
Click to open your new Playlist and click + Add Content to populate your Playlist.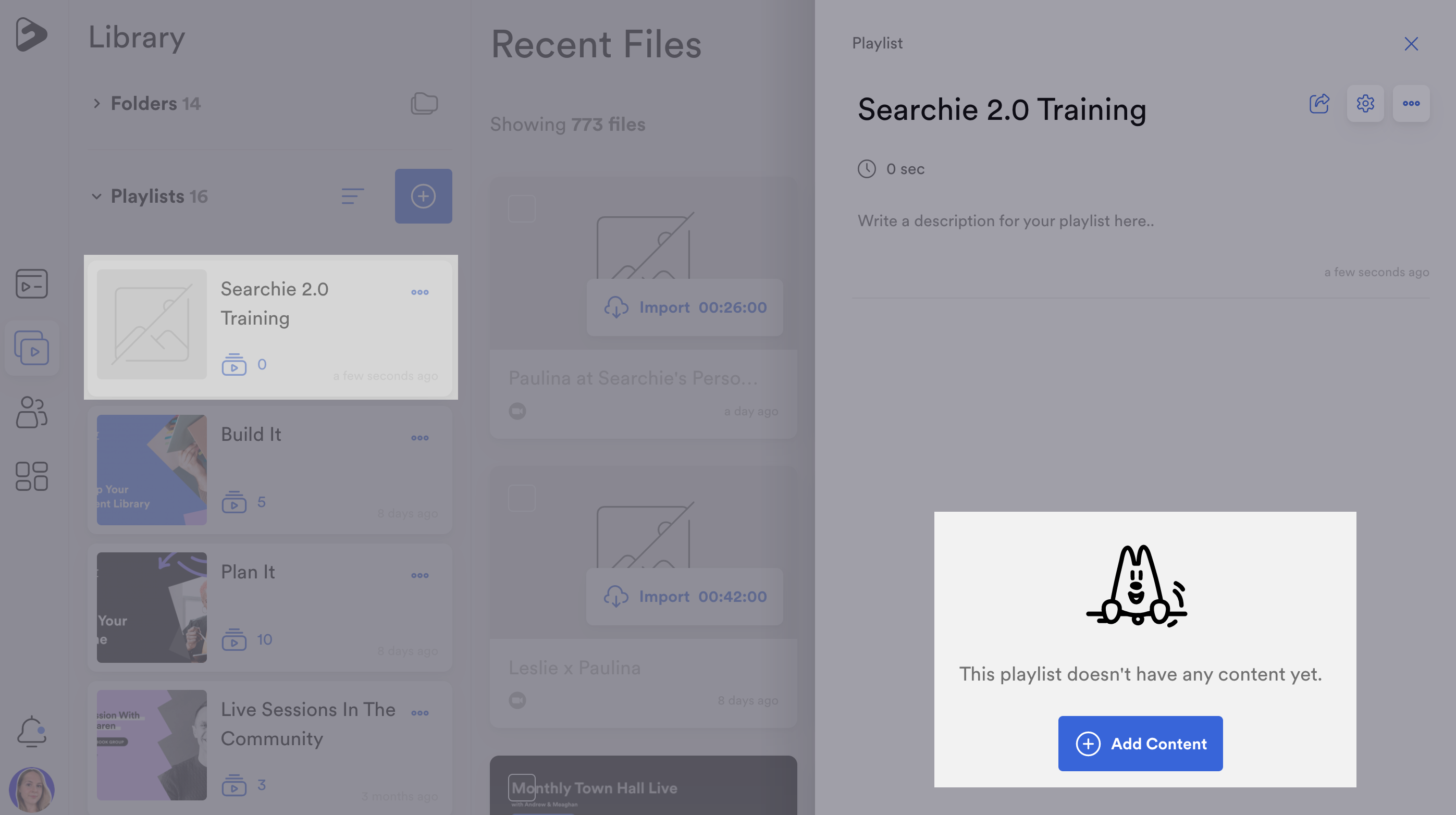 You can add content in a few different ways:
Upload content from your local device into your Playlist

Select existing content from your Library to add into your Playlist

Record content into your Playlist using the Searchie Chrome Extension

Automate your Playlist using File Tag(s) and/or Folder(s)

For more information on automating a Playlist, please see this article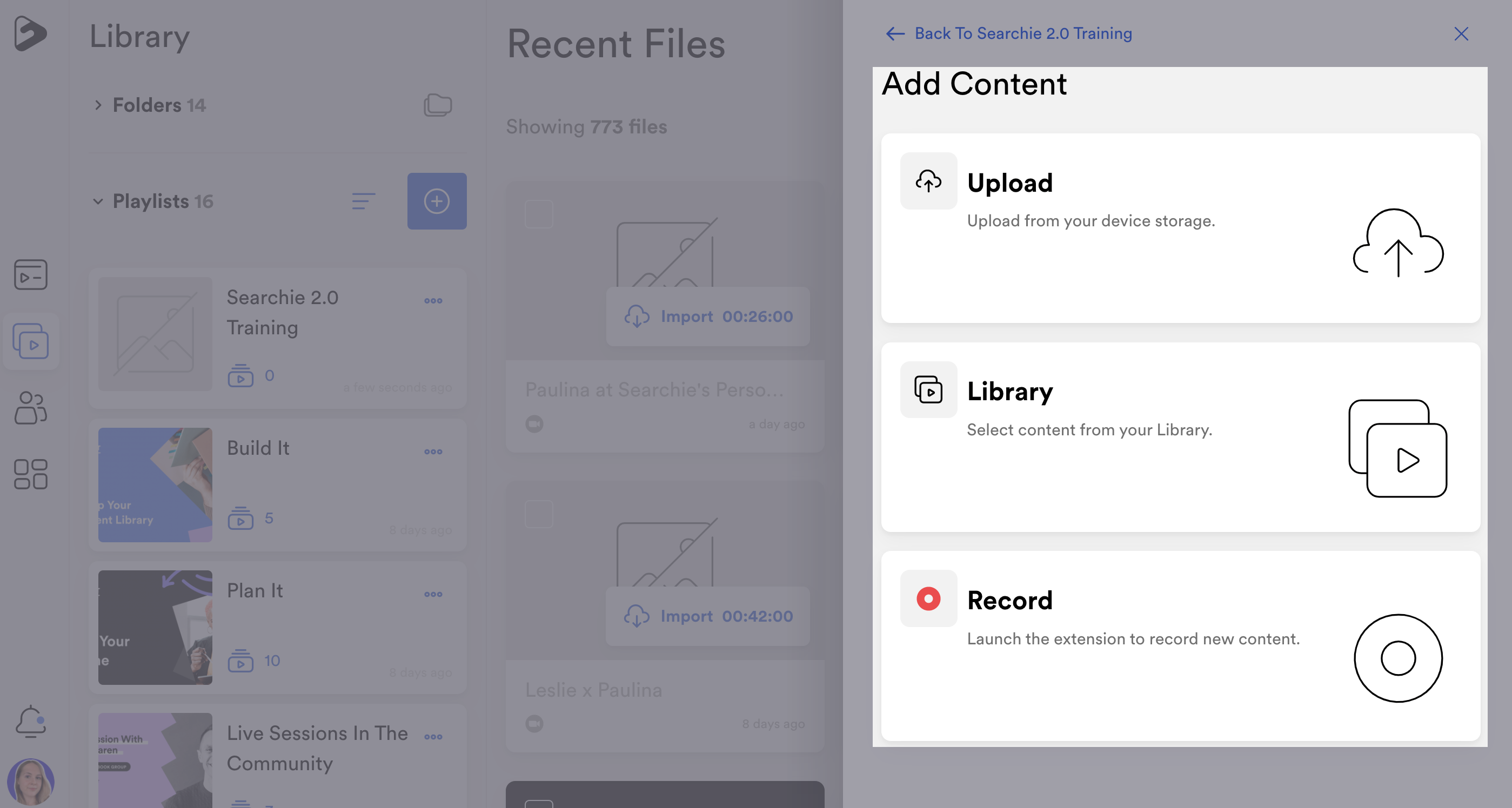 If you're adding content from your Library, you can select what files inside a Folder you want to
add to your Playlist.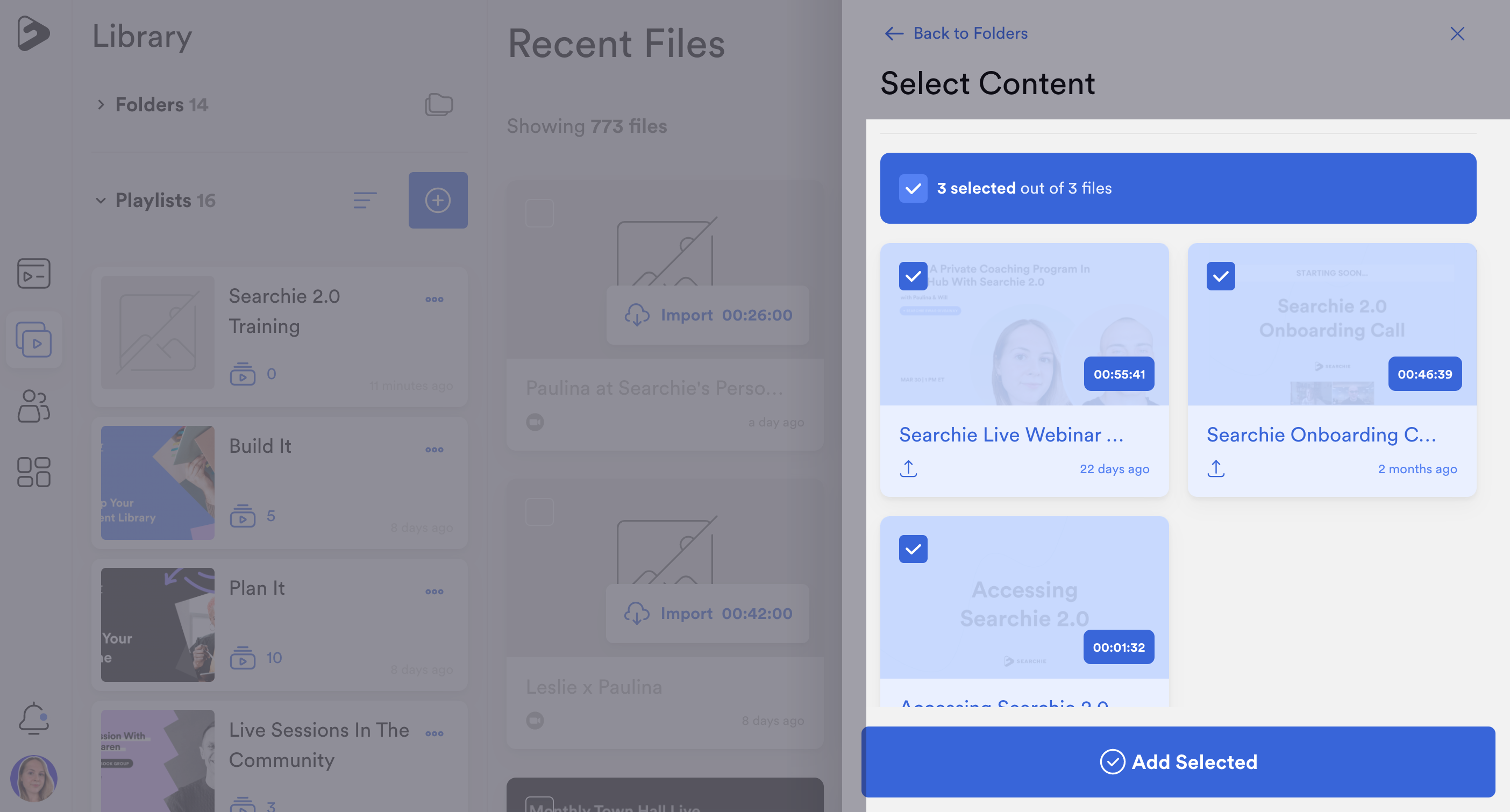 Step 4 - Sort the Playlist
Once the Playlist has been populated with some content, check out the sorting options to arrange the media however you like. The file at the top will appear first when your audience views the Playlist.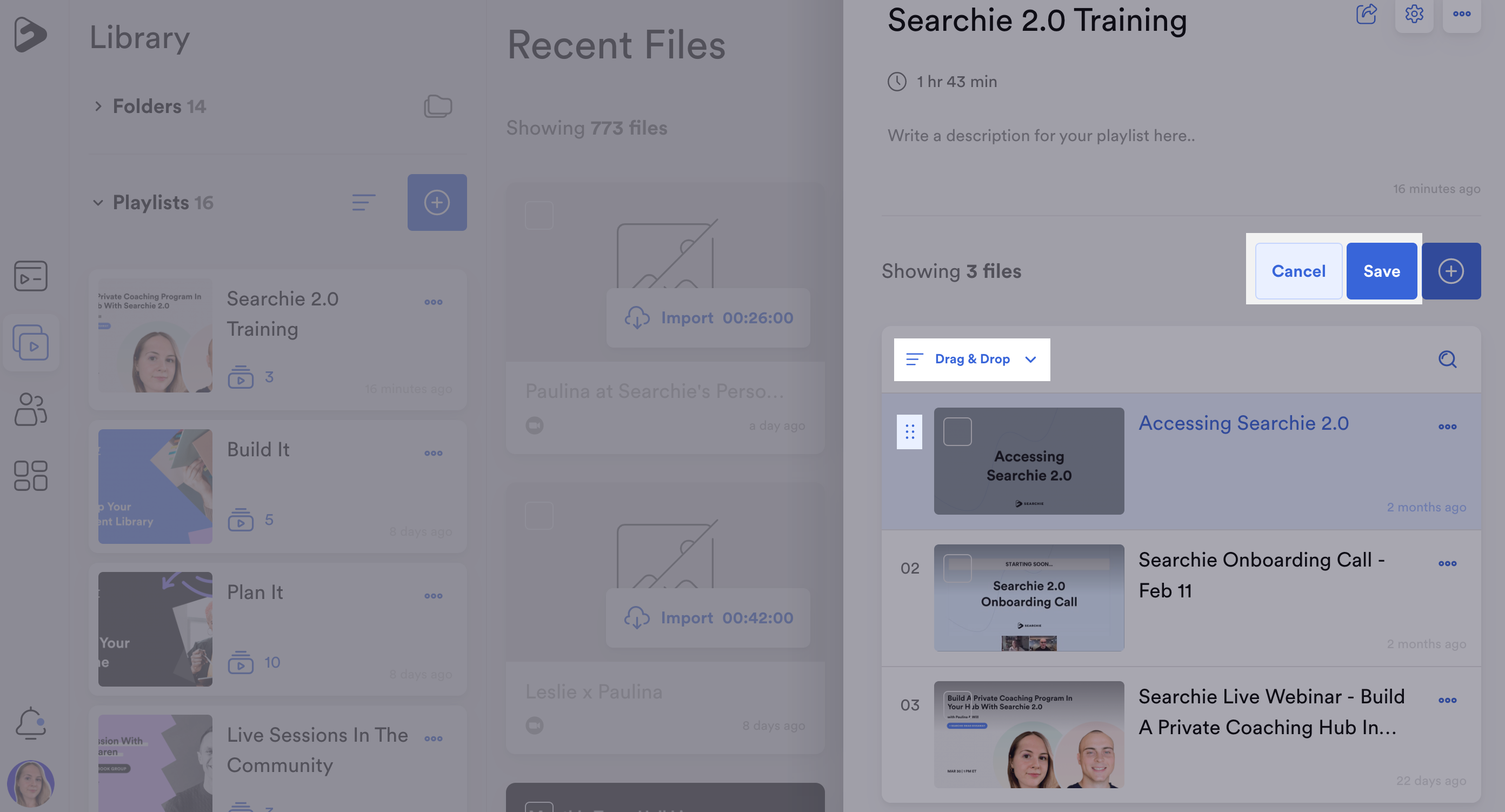 Step 5 - Finish customizing the Playlist
After sorting your Playlist, you can edit your Playlist's name and description.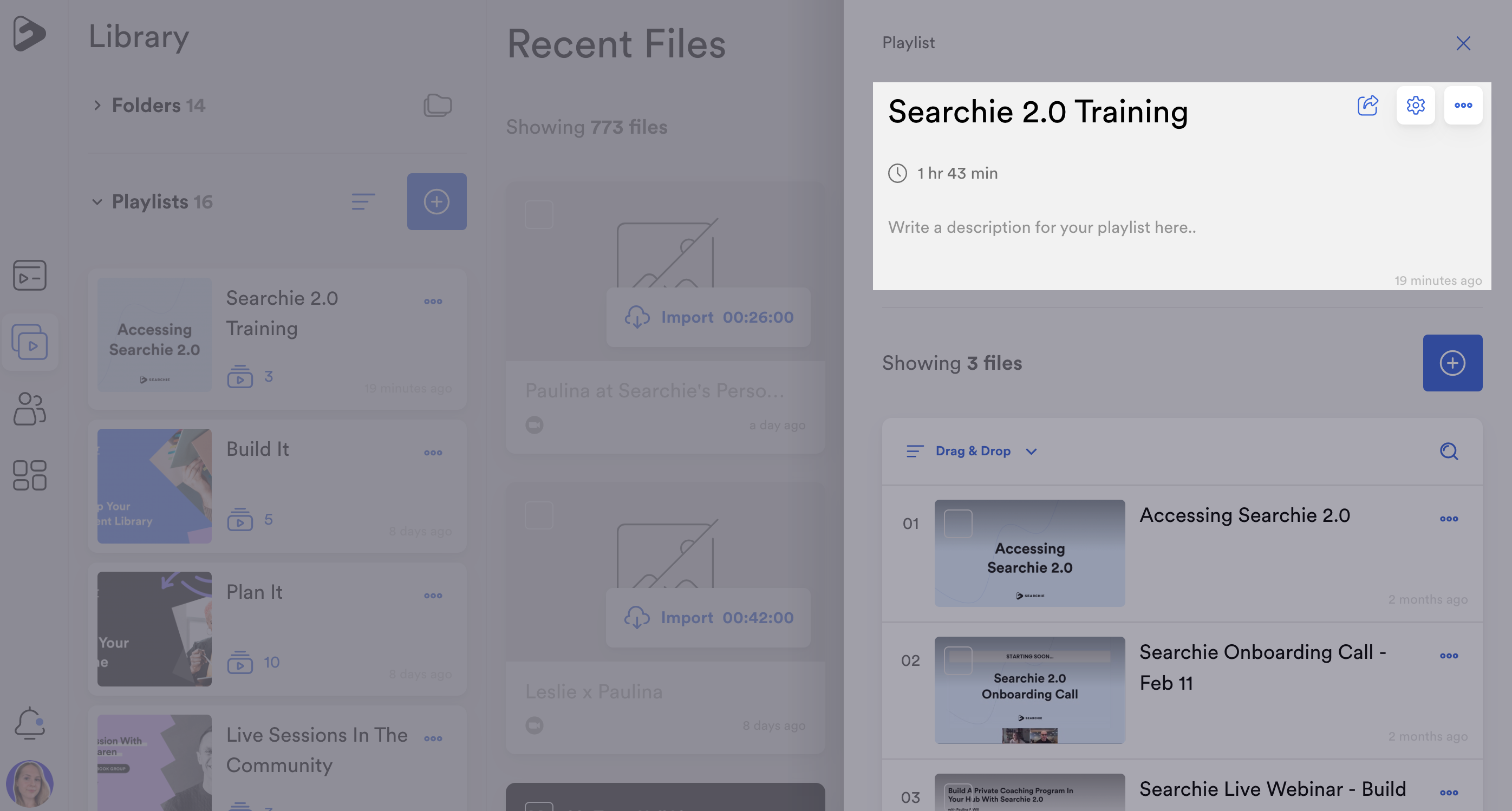 Click on the Settings icon to configure your Playlist's settings and customizations.
This is where you can:
Create or upload a Thumbnail for your Playlist

Automate your Playlist to pull in content in a specific Folder or with a specific File Tag

Adjust your Playlist's Privacy settings

Track your Playlist's performance using Activity and Stats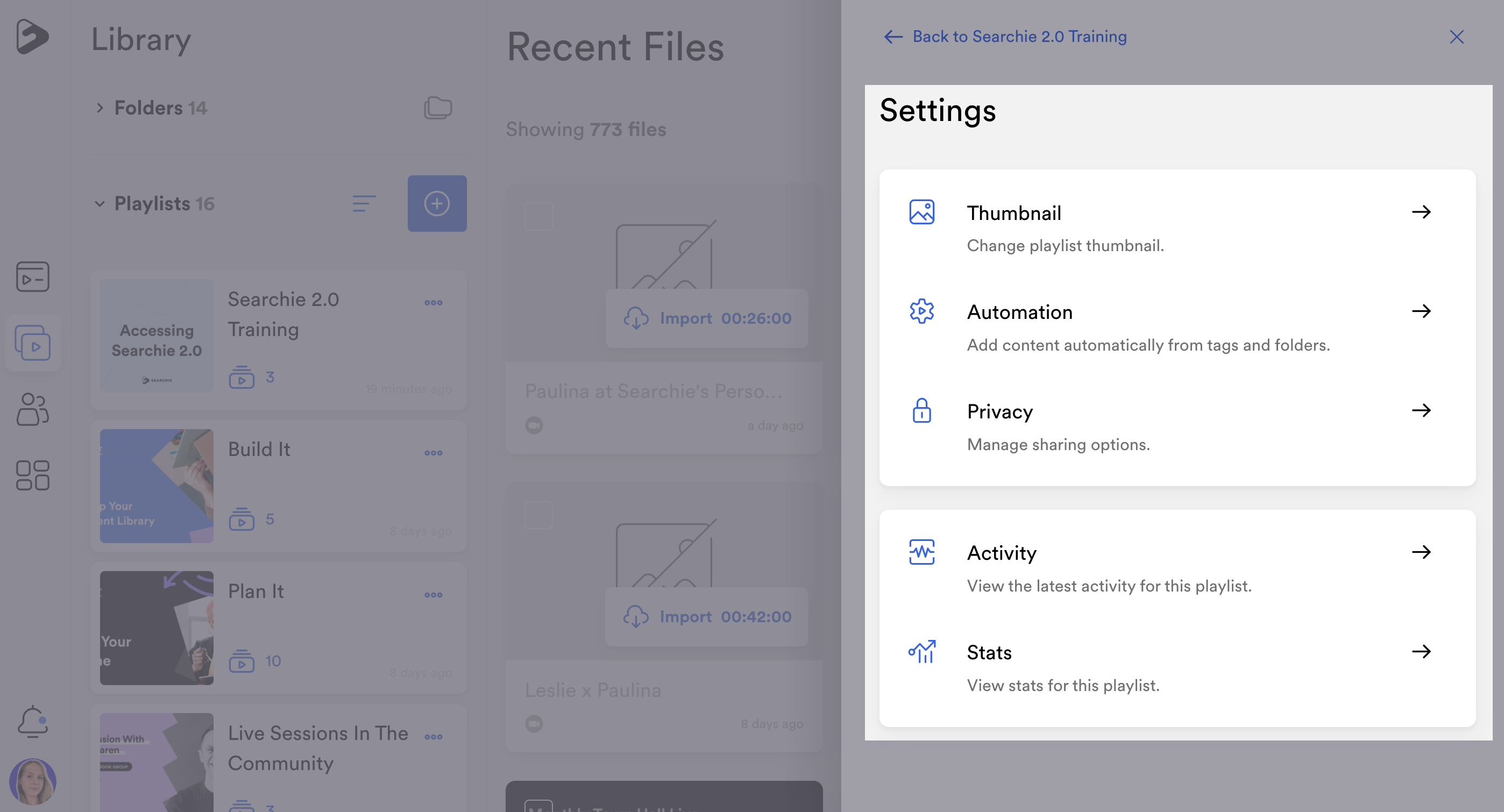 Step 6 - Share your Playlist
Click on the Share icon to Share your Playlist by:
Copying the URL to share it via email or a message

Previewing the Playlist by Opening it in a new tab

Converting your Playlist into a Podcast for your audience to Listen to

Embedding your Playlist into an external platform

You can also add your Playlist into a Hub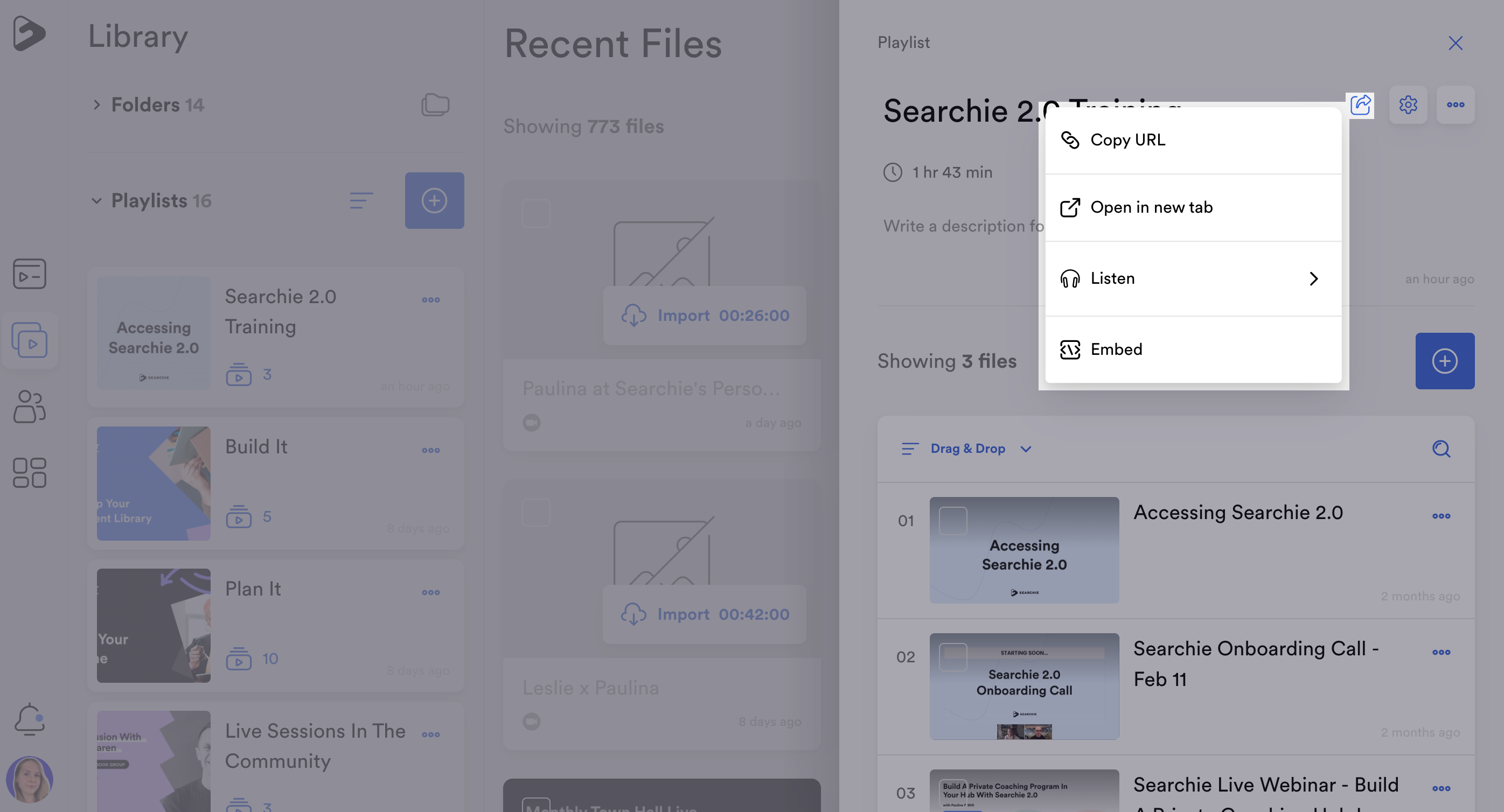 📚 Up Next
Build a Hub

Analyze the performance of this Playlist

Automate this Playlist with a Folder or some tags

Turn this Playlist into a podcast feed