Record your screen or camera to easily create accessible content automatically uploaded to Searchie
🧰 What You Will Need
Google Chrome

(Optional) A camera and/or microphone for your recordings
Step 1 - Head to the Chrome Web Store page for the Extension
From your Chrome browser, click on this link or access the Extension on the Web Store by clicking the Record button from the Apps page shown below.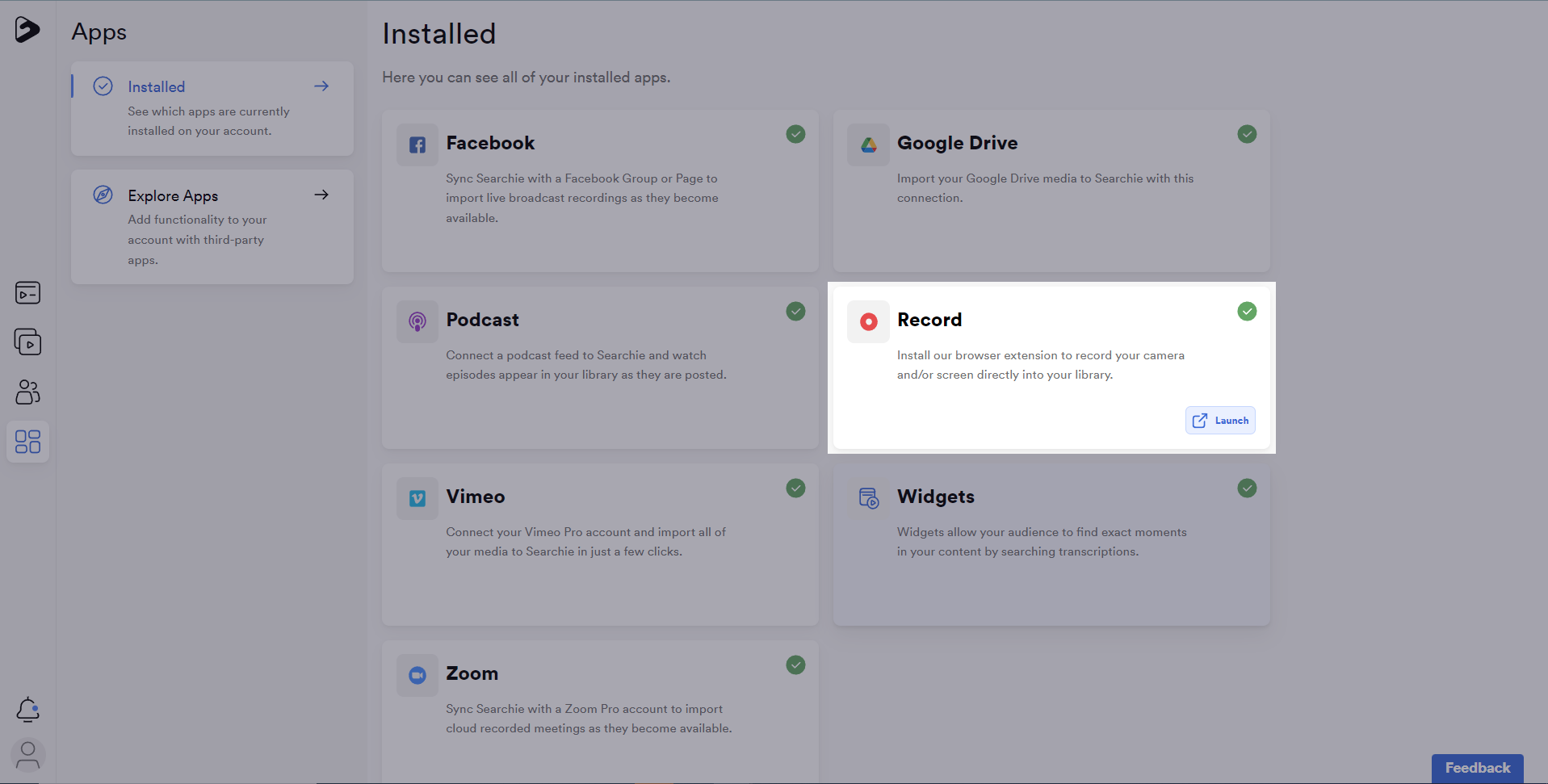 Step 2 - Add the Extension to your browser
From this Web Store page, click the Add to Chrome button beside the product overview.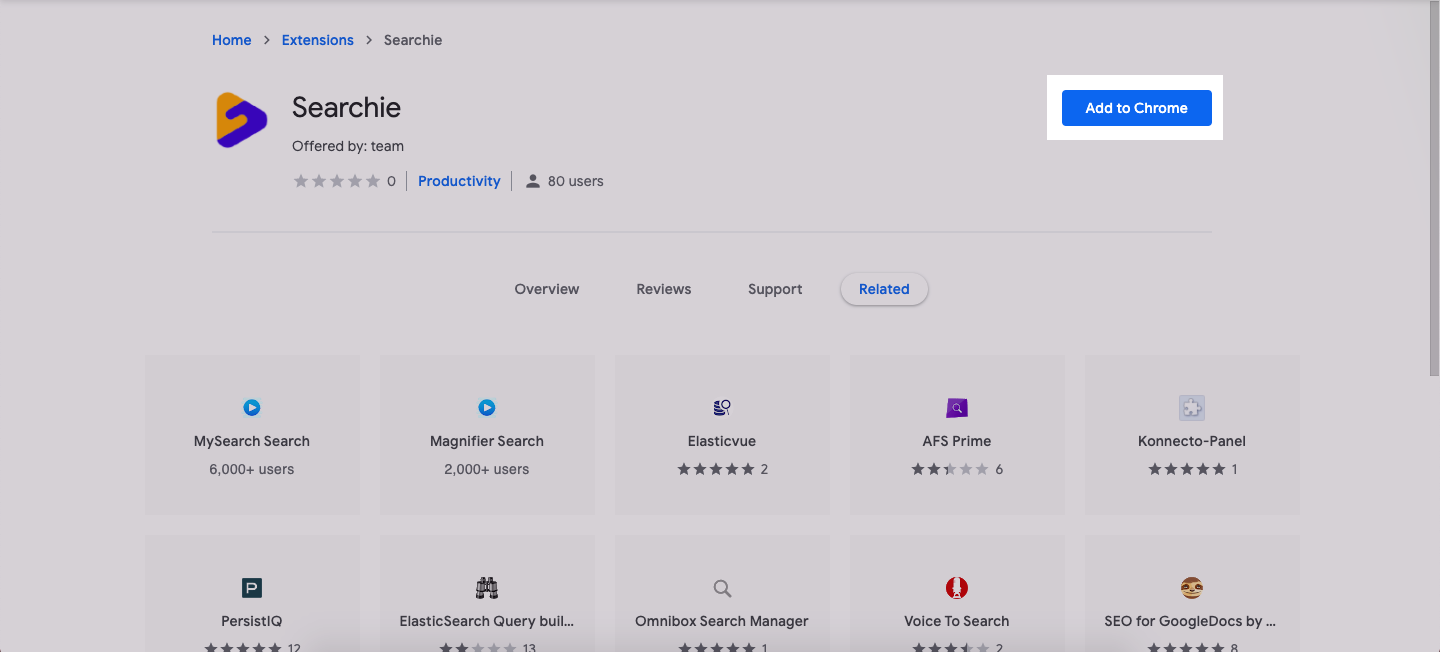 Step 3 - Pin the Extension to your Chrome toolbar
Follow the instructions that appear on the page after you've installed the Extension. These will get you to click the puzzle piece icon in your toolbar so that you can pin the Extension icon to your toolbar.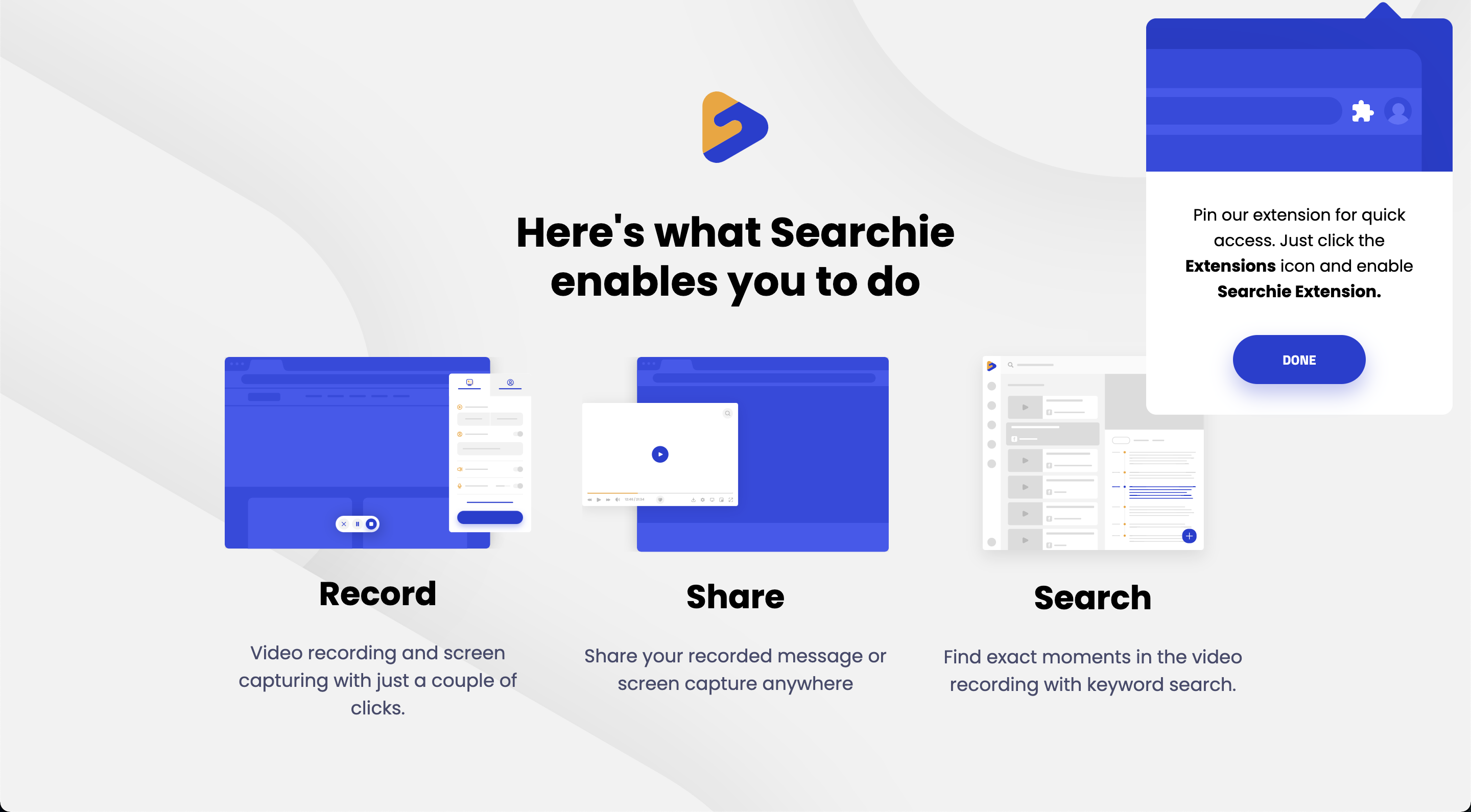 After clicking the puzzle piece, click the little pin icon as shown below. This will display the Searchie icon in your Chrome toolbar.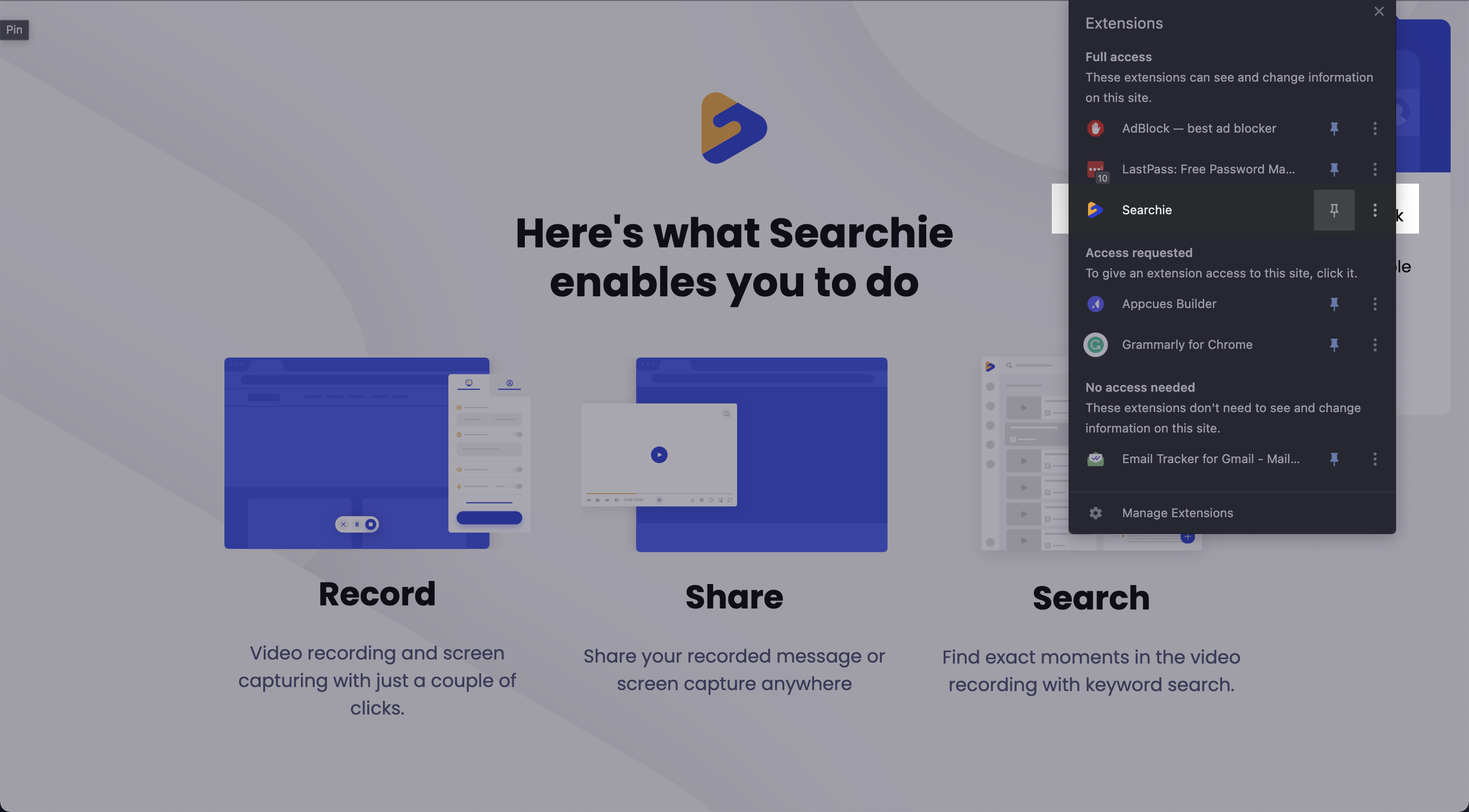 Step 4 - Start recording!
Now you're ready to record using the Extension. Check out the video guide in this article for a better breakdown of how to properly utilize this tool.


📚 Up Next
Build a Playlist with your recordings

Embed your recordings into your site

Move your Extension recordings into a new folder