Personalize who sees what content
Control the visibility of Hub menu items with Segments
Adjust the visibility of menu items in your Hub
🧰 What You Will Need
A Searchie Hub

At least one Audience Segment
Step 1 - Acess the Header Menu
Inside of the Hub Editor, click on the Header Menu icon to open the Header Menu.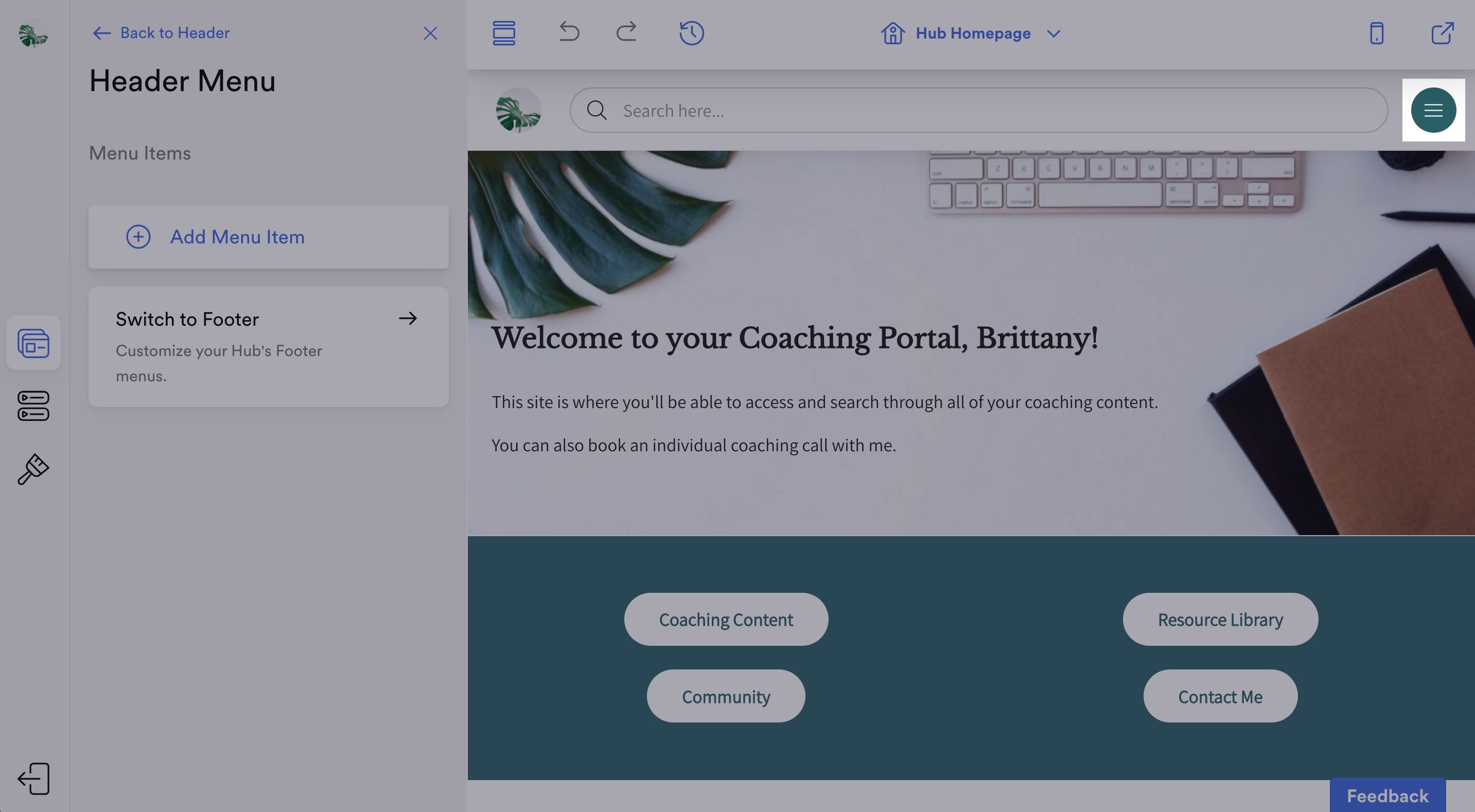 Step 2 - Add a new Menu Item
Click Add Menu Item and choose to link either a Playlist, Page or URL.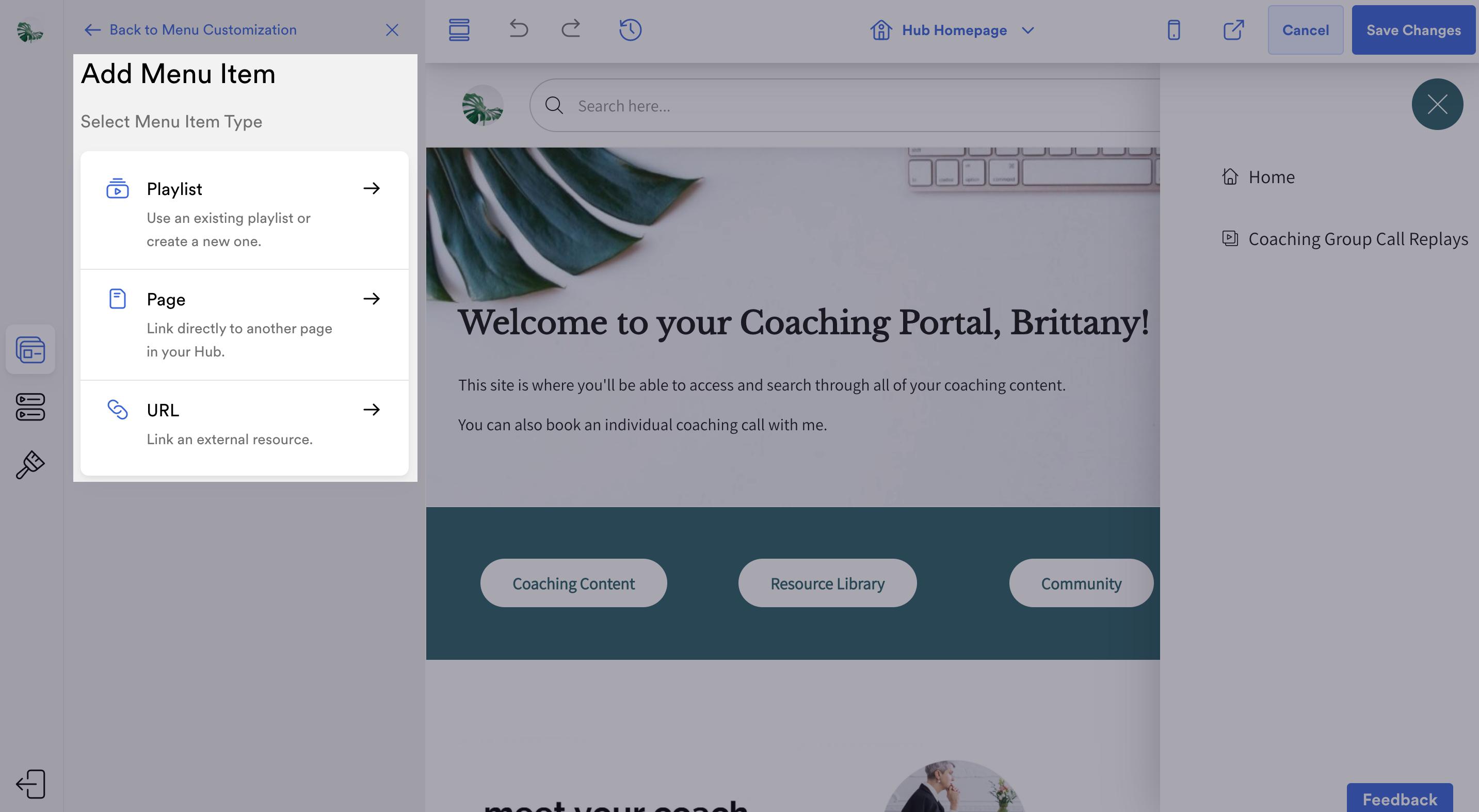 In this example, we will use a Playlist as the link.
Under Visibility, you can control who will see this specific menu item.
Be sure to click Save Changes once you're happy with your progress.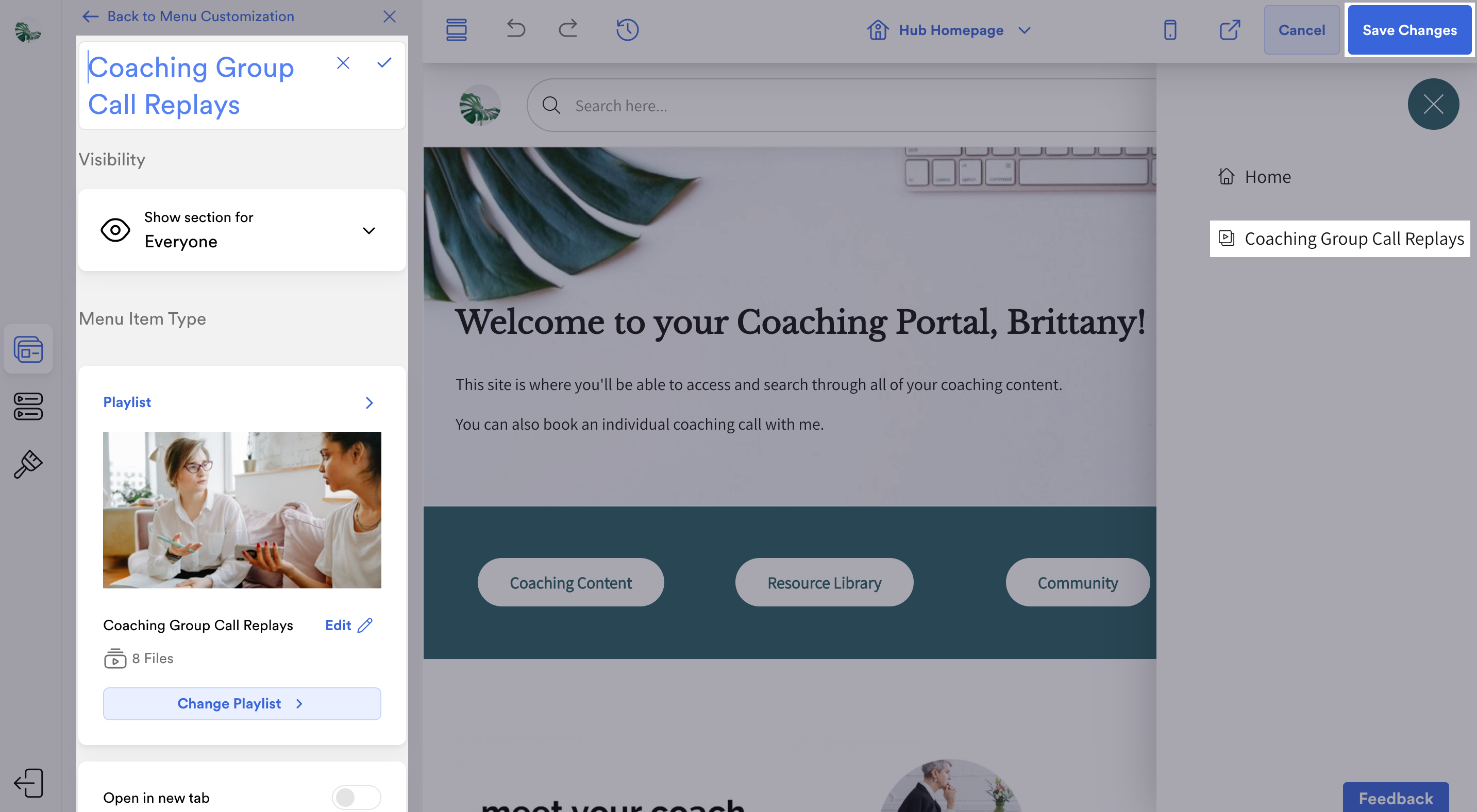 📚 Up Next
Turn a Playlist into a Podcast

Import Audience members to build a segment

Automate a Playlist with Folders or Tags