Import Facebook Lives from groups and pages that your Facebook account is an admin of
🧰 What You Will Need
A Searchie account

A Facebook account

To have logged in to Searchie

To have logged in to Facebook

To have added the Searchie app to your Facebook group

Facebook Connection Update - March 8, 2022
Team Searchie has investigated and determined that there is an issue with the Facebook connection outside of our control. We've opened a support ticket with the Facebook team but there is no timeline for a resolution at this time.
Due to this issue, only Facebook lives posted to Facebook after the connection between Searchie and Facebook has been made will appear in Searchie. Any lives posted before the date the connection is made may not appear in your Searchie Library.
Step 1 - Navigate to the connection
From your Apps page, find and click on Facebook.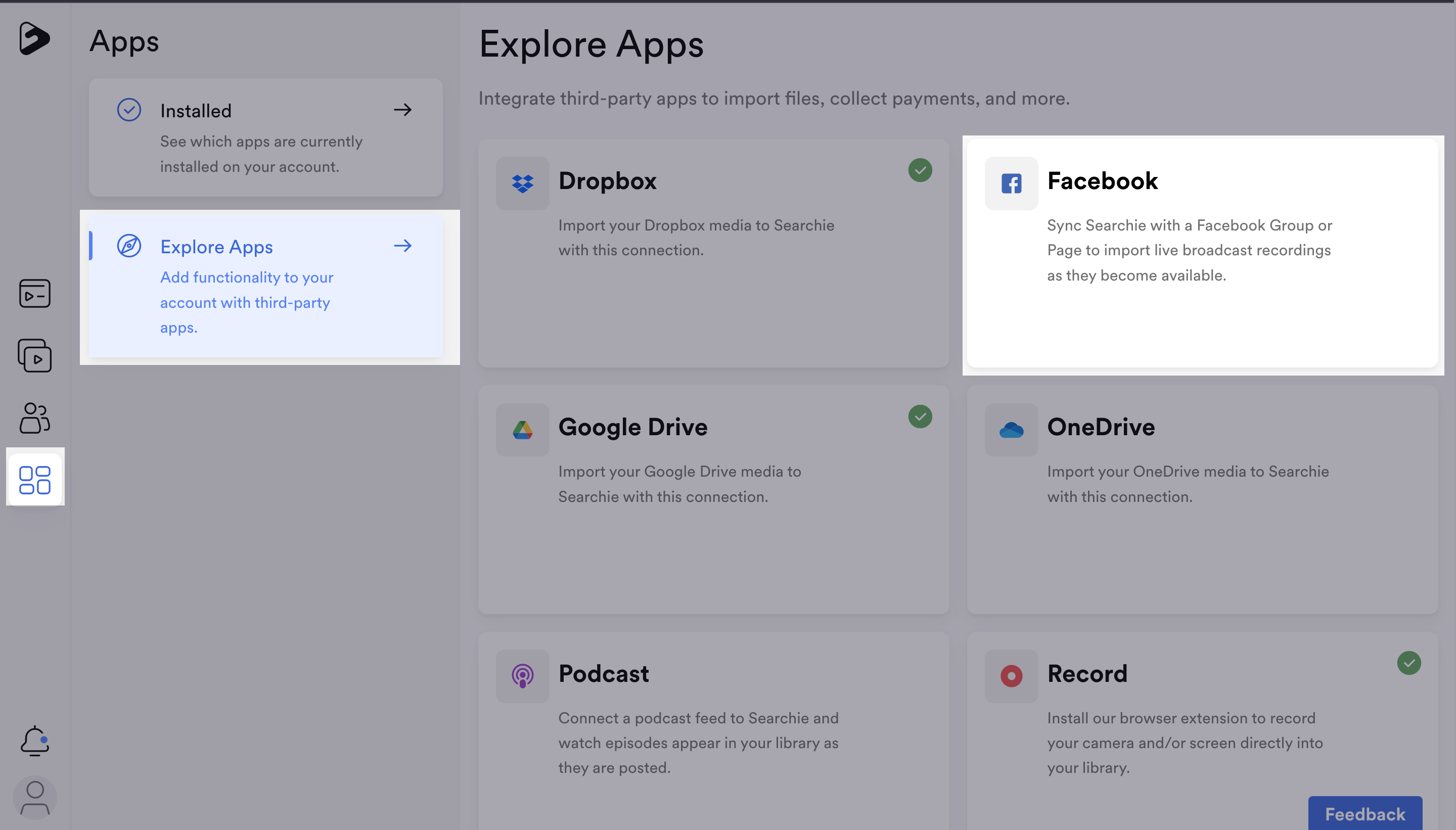 Step 2 - Connect your account
Next, click Add Facebook Account and make sure you are logged in to Facebook at this step.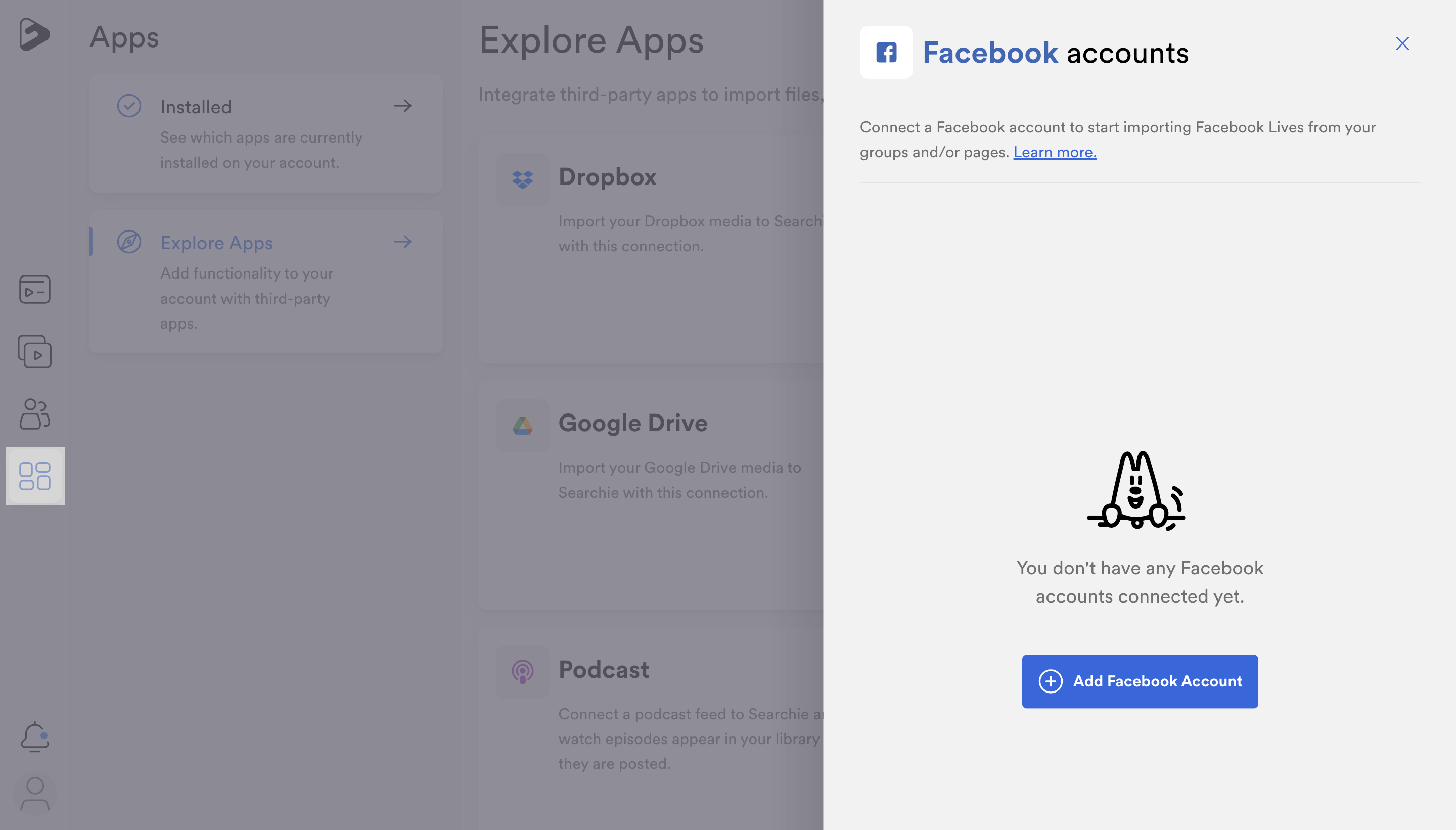 If you are not logged in, a new tab will open asking you to log in. Follow these prompts to
establish the connection.
Step 3 - Choose Facebook Groups and Pages to import live video from
Click on the Facebook account to view the Facebook Groups and Pages that you are an admin of in a list. From here, select the ones you wish to connect to Searchie and click Import Folders.
NOTE: If the account you connected is not an admin of a Group or a Page, it will not appear in the list.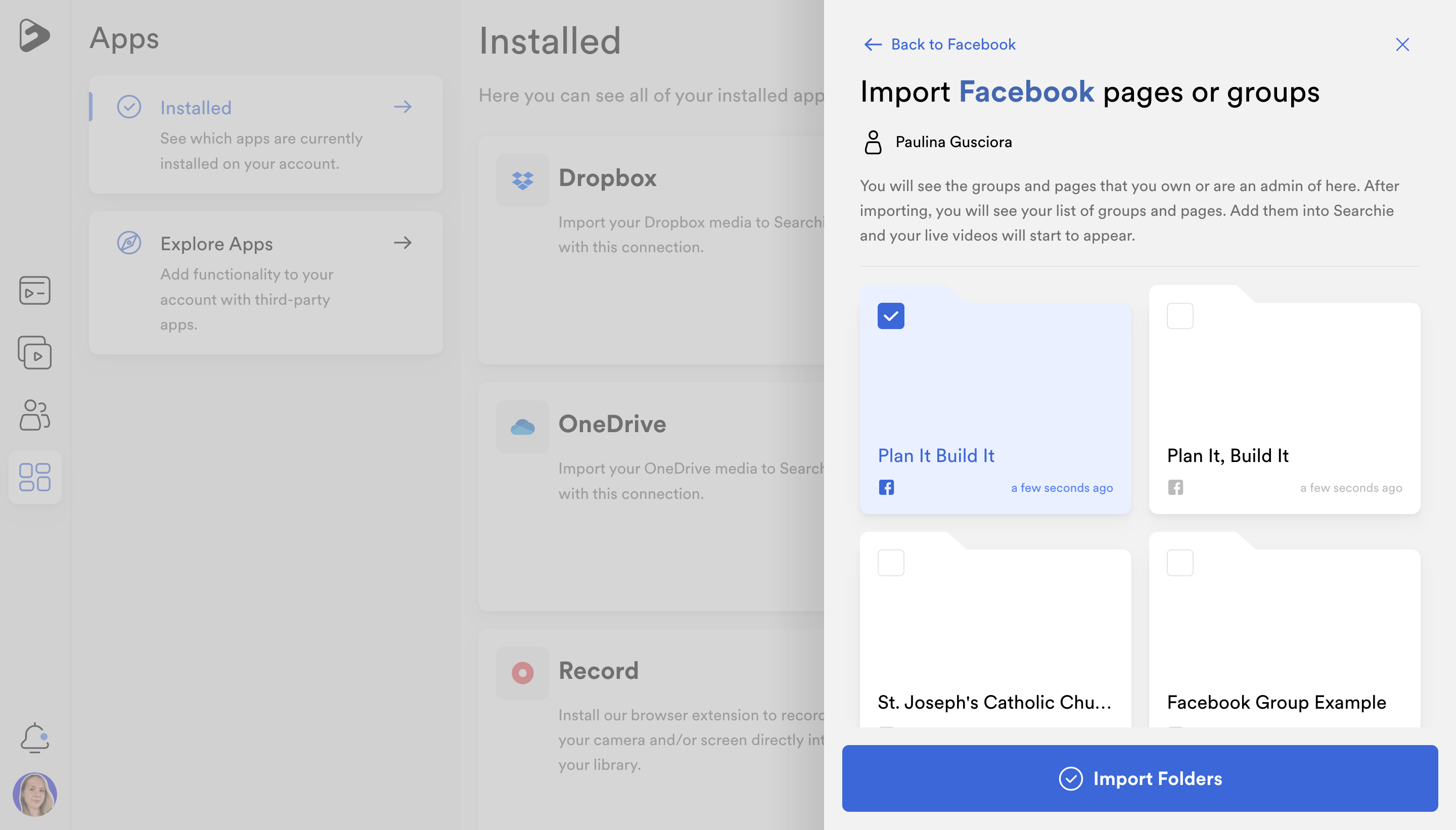 Step 4 - Adding Multiple Facebook Accounts
If you have already installed Facebook and would like to add another account, this can be done by navigating to the Installed apps page, selecting the Facebook option and following the prompts after clicking on the Add Account button.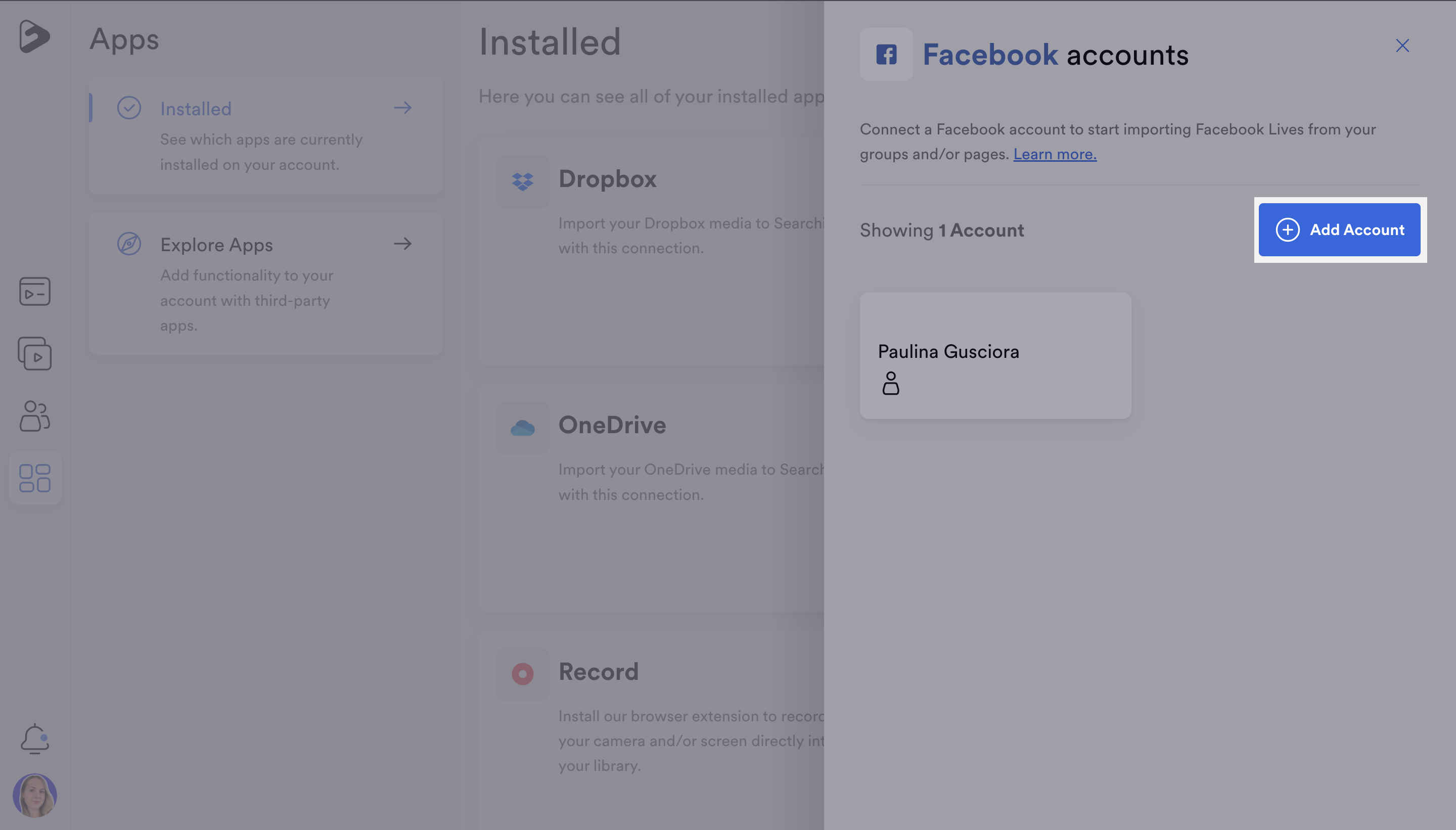 Step 5 - Confirm Searchie is added as an app to your Groups
If you haven't already, add the Searchie app to your Group settings in order for it to import live videos from the Group. For more information on this process, check out our article on it here.
NOTE: The "Date" of the media in Searchie will appear as the day the post was created, not necessarily the date of the Live video itself. I.e. Create a post for the Live on Wednesday and record the Live on Friday, Wednesday will show as the date of the upload in Searchie.
📚 Up Next
Auto-Process a Folder with FB Lives

Build a playlist for your FB Lives

Share or embed your FB Lives anywhere