Learn how you can use Audience Segments to control who can view and access which content in your Hub.
🧰 What You Will Need
A Hub with Sections

At least one Audience Segment
What can I use this for?
Audience Segments allow you to tailor which content someone has access to inside of a Hub. More specifically, Segments allow you to set a Segment as the group of people who can view and access a particular Hub section. Doing so will only allow that section to be viewed by the audience members that are a part of the Segment.
There are many different use cases for tailoring your Hub content. Some common examples are:
Connecting your members to content that speak to their interests and goals

Multiple membership tiers that each get access to different deliverables

Multiple course cohorts in which each cohort has access to only the group calls they've attended

Individual coaching sessions that are available to only the specified client inside of a group coaching Hub

"À la carte"-style programs that allow members to gain access to one or more paths or content topics

Programs with some content that is accessible to everyone and some that is only accessible through additional purchases
To get started with controlling content visibility, first decide on how you would like to organize your Hub content and who in general will have access to which content.
Step 1 - Add people to your Searchie Audience
Get started with Segments by importing people into your Audiences. You can automate your audience import using Stripe or the Hub Registration feature, or import your audience manually using a CSV file.
Step 2 - Create your Segment
In order to restrict content visibility to specific members, you'll need to create a Segment that uses specific criteria corresponding to the use case required by these restrictions. These specific criteria are also known as "Filters" inside of Segments. Examples of filters that you can assign to a segment include:
Profile details such as Audience Attributes

Billing status and details

Audience Tags

and more!
Step 3 - Attach your Segment to your Hub section's visibility
Once you've built out your Segments, you can attach them to one or more Hub sections inside of the Hub editor.
HINT: Your Hub must be set to private in order for you to be able to control Section visibility.
You'll find the option to attach a Segment under the Visibility dropdown for each created Hub section: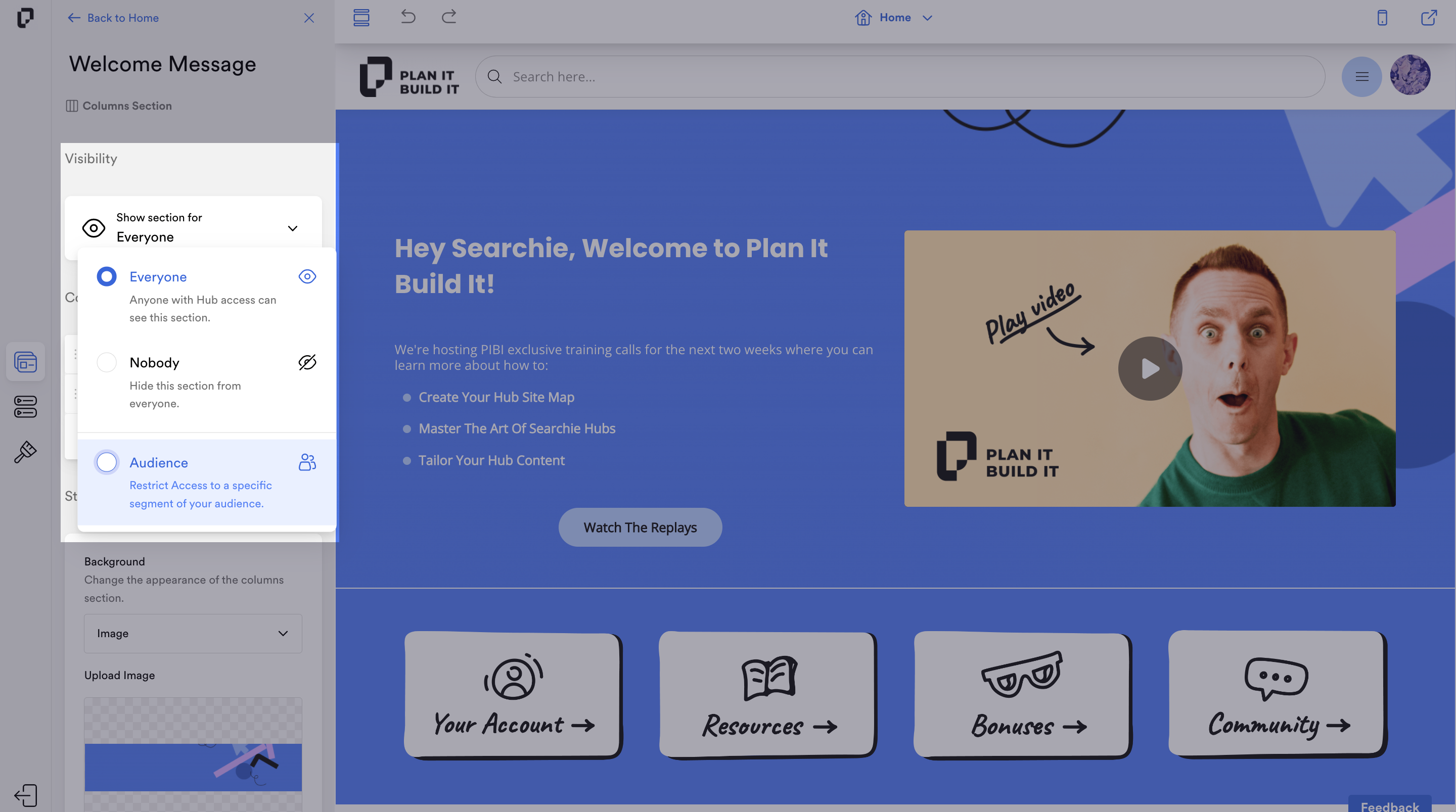 Select the Audience option from the Visibility dropdown. This will present a pop-out window where you can select the Segment you wish to apply.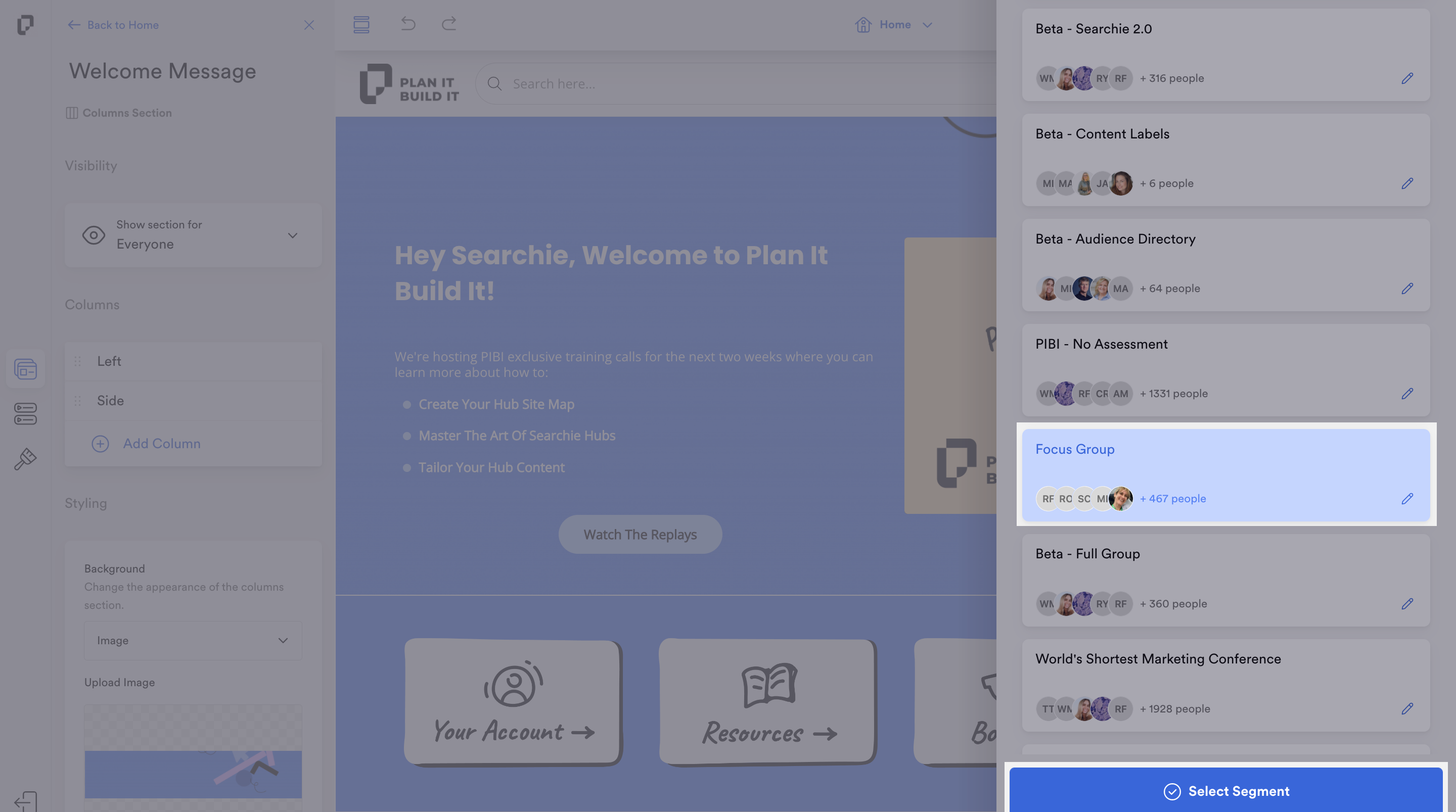 Ta-da! These sections of your Hub will now only display to members of the Segment you've created and chosen. The best part: Audience members can move into and out of Segments as their attributes change or you update their Profile with Audience Tags. That means you can create "flows" and other experiences for your audience that tailor the Hub experience to the content journey of each individual user.
📚 Up Next
Control Segment visibility for Hub menu items