Understand subscription data and content accessibility in your Hub with Segments and Searchie Payments
🧰 What You Will Need
Searchie Payments

Understanding of Segments
What can I use this for?
Using Audience Segments with the purchase information captured through Searchie's Stripe integration will allow you to restrict access to content based on the subscription plan of your audience. The following steps will break down this process for you. 🤓
Step 1 - Create Segment(s)
Creating billing-related Segments allows you to measure and control who has access to what content based on the product or plan they have purchased.
You can filter a Segment by Billing details like the various Stripe products and plans you may offer. You can also filter by Billing status such as Active, Incomplete, Delinquent, or Cancelled. To learn more about Segment filters, check out our Introduction to Audience Segments article.
There is no limit on the number of Segments that you can create, which means you can create as many Segments as you need both for tracking your purchases and controlling content visibility in your Hub.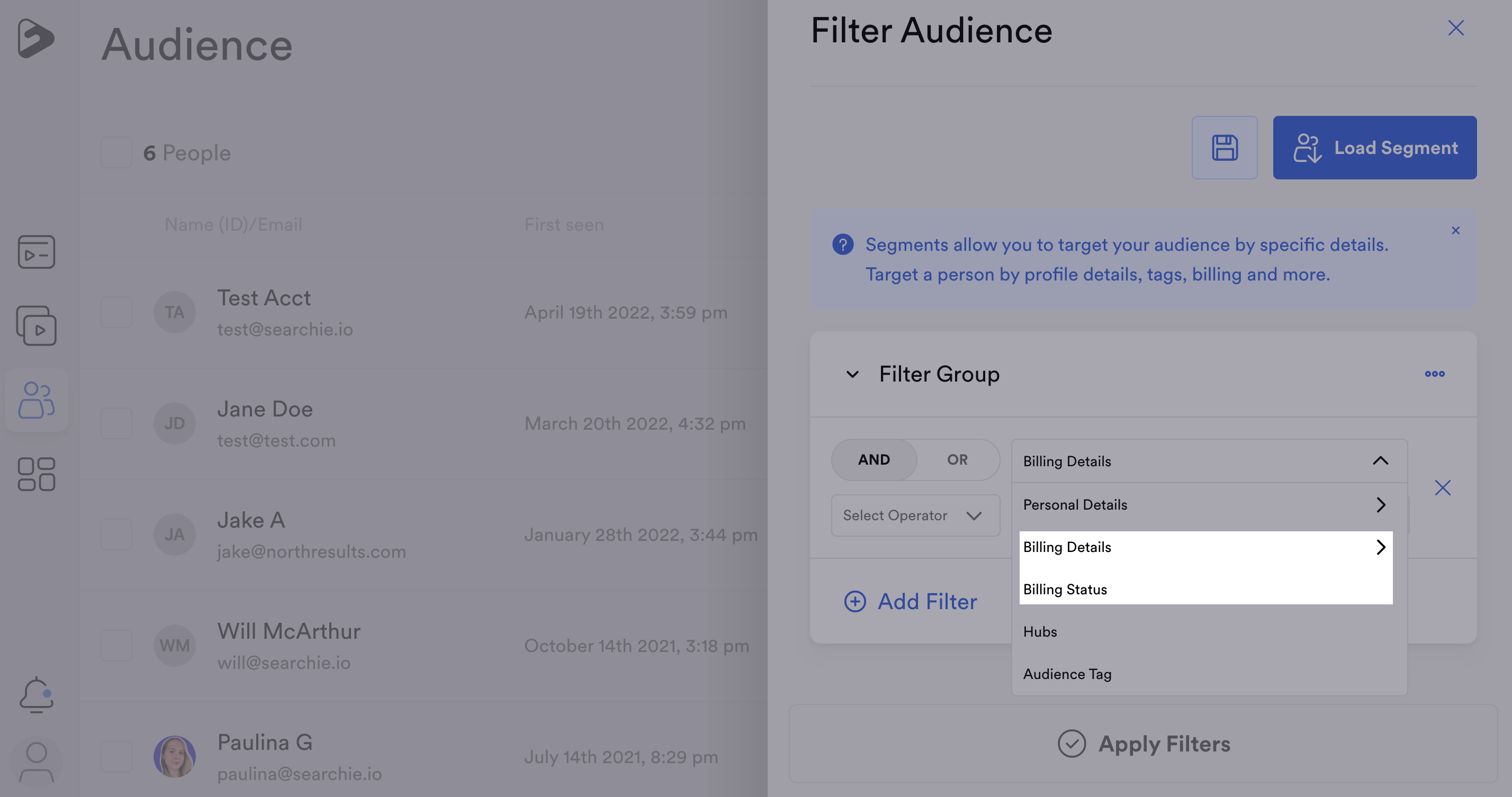 Step 2 - Track and/or control data
With your Segments created, you can use them to view information and/or restrict Hub content using the created Segment. Learn more about how to use Segments to restrict Hub content here.
📚 Up Next
Control Hub menu visibility