Use Searchie's Playlist Automation menu to simplify your content delivery process.
🧰 What You Will Need:
A Searchie Hub

A Playlist in the your Hub's Content tab
Step 1 - Understand the use case
Designed for time-strapped entrepreneurs and creators, Searchie streamlines tedious processes to free up your time for the things that matter most, like helping your students make more progress and get better results with what you teach.
Searchie's Playlist Automation feature allows you to set up a process that will automatically deliver new files straight to your audience via Hub Playlists.
Step 2 - Find your Playlist
From the Hub Editor, select the Playlist you wish to automate from the Content tab.
Step 3 - Open the Automate dropdown
Inside your selected Playlist, click the ⚙️ Settings icon.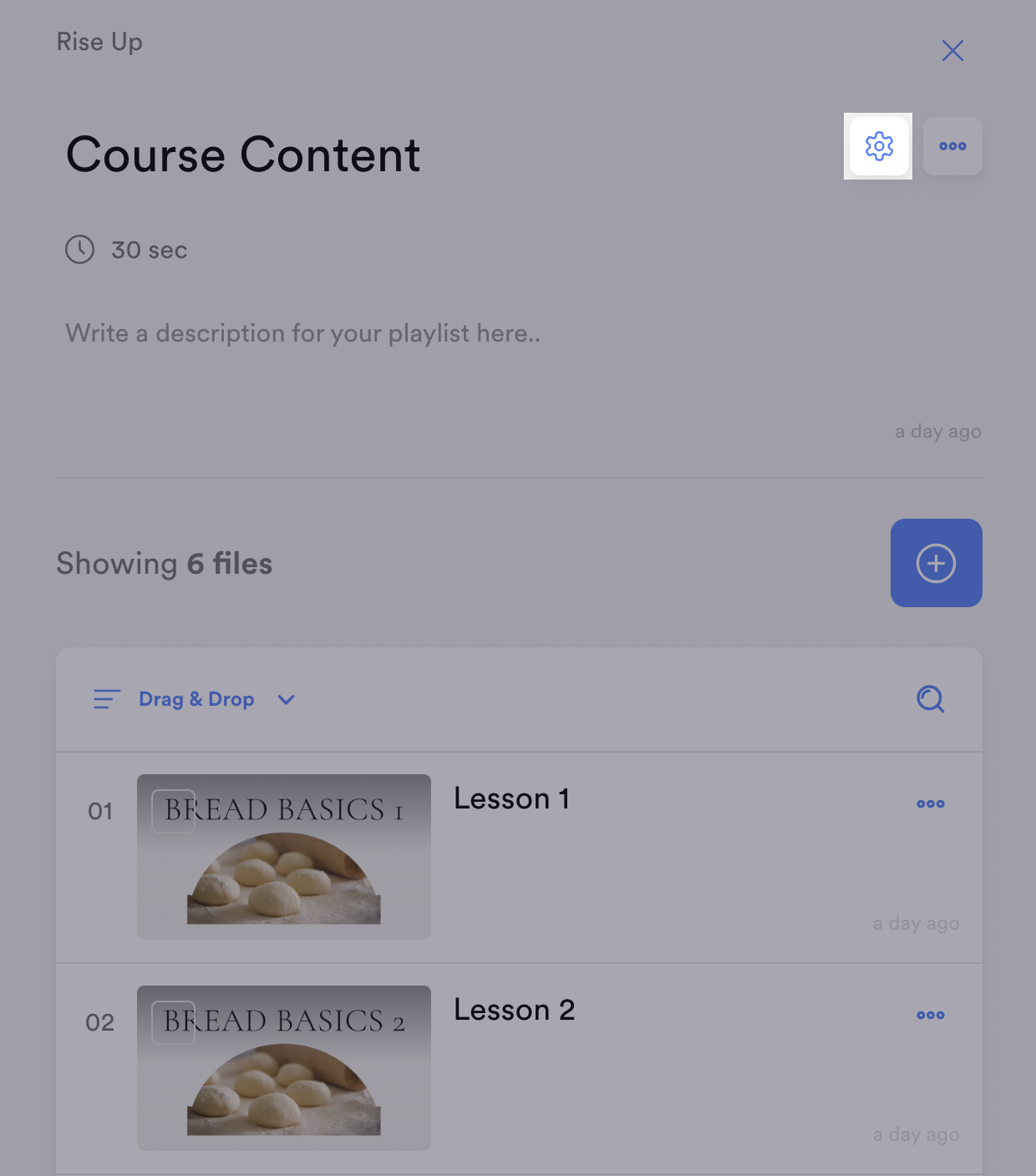 From here, click on the Automation menu to select the Folders and/or Content Tags in your account that you want to use to automate the population of this Playlist. Be sure to hit Save when you're done.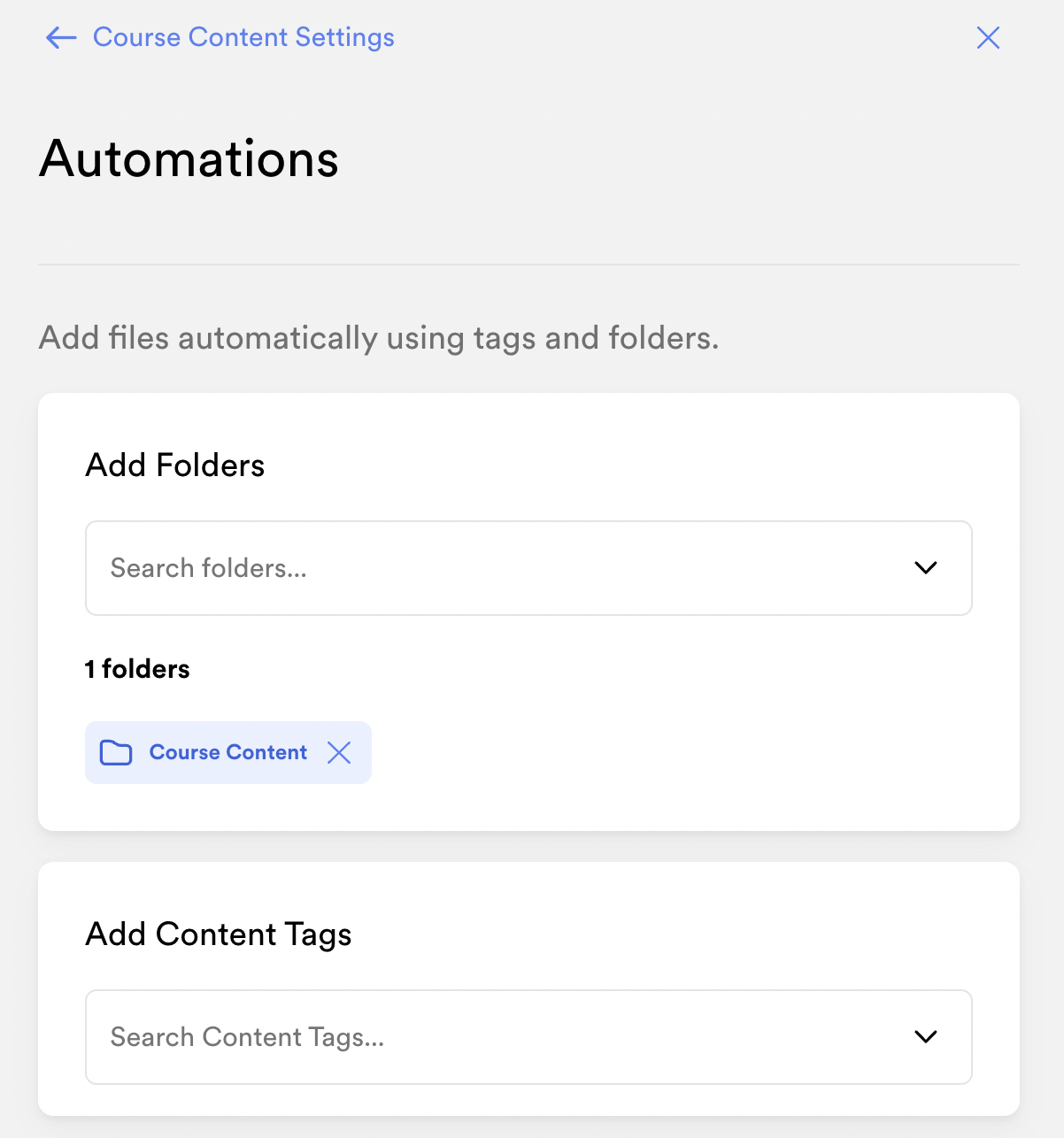 Any future content that is in the connected Folder or Content Tag will now appear in the Hub Playlist. Magic! ✨