Bring your video recordings to life with our annotation tool
🧰 What You Will Need
A Searchie account

Google Chrome

The Searchie Chrome Extension
Step 1 - Start a recording
Once you've installed and pinned the Searchie Extension to your Chrome browser, click on the Searchie icon in the top-right corner of your browser. After clicking the icon, from the dropdown window that appears click Start Recording.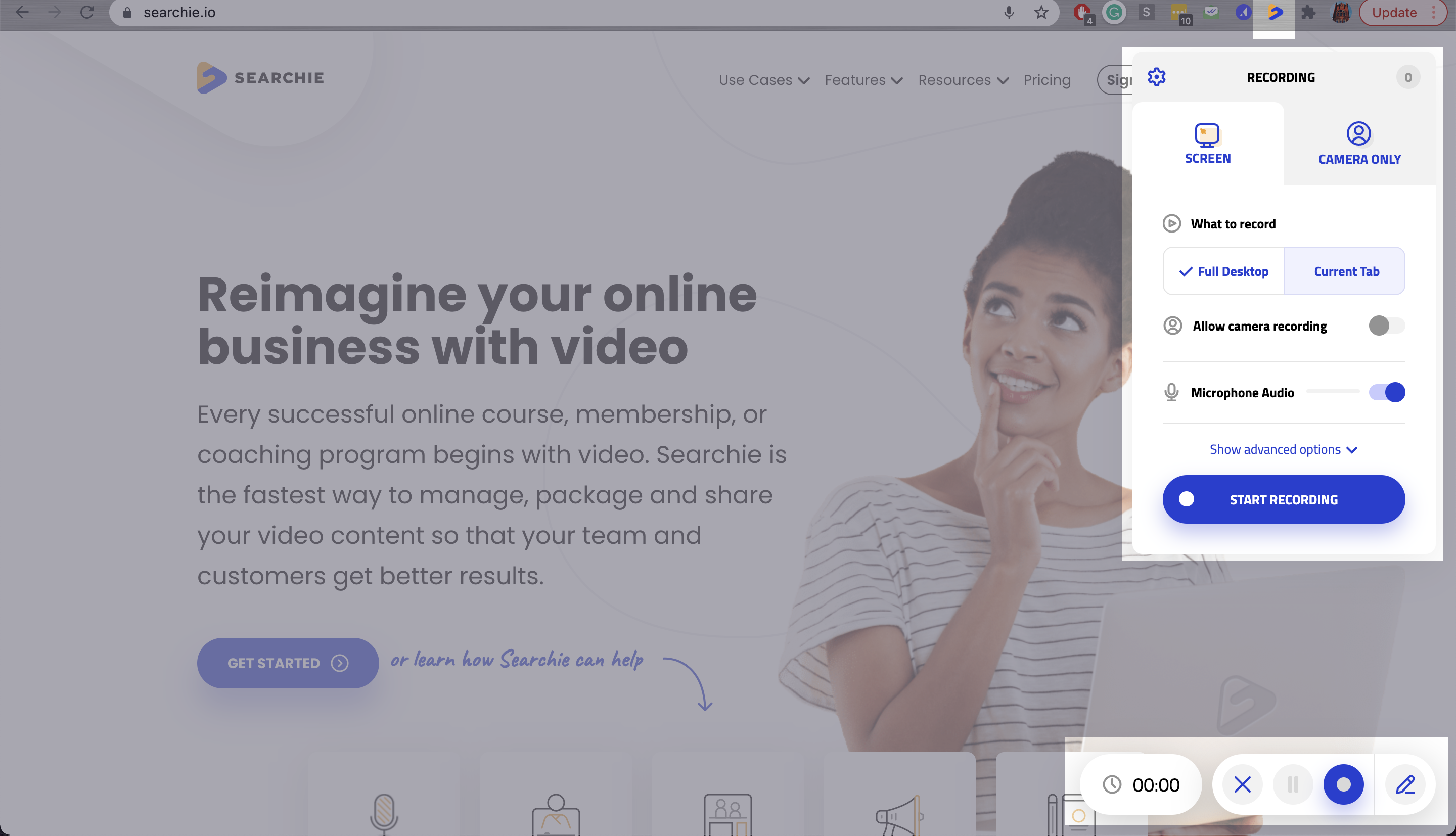 If recording your screen, choose the screen and/or window to record in the next step. Click Share after you have made your selection to begin the recording.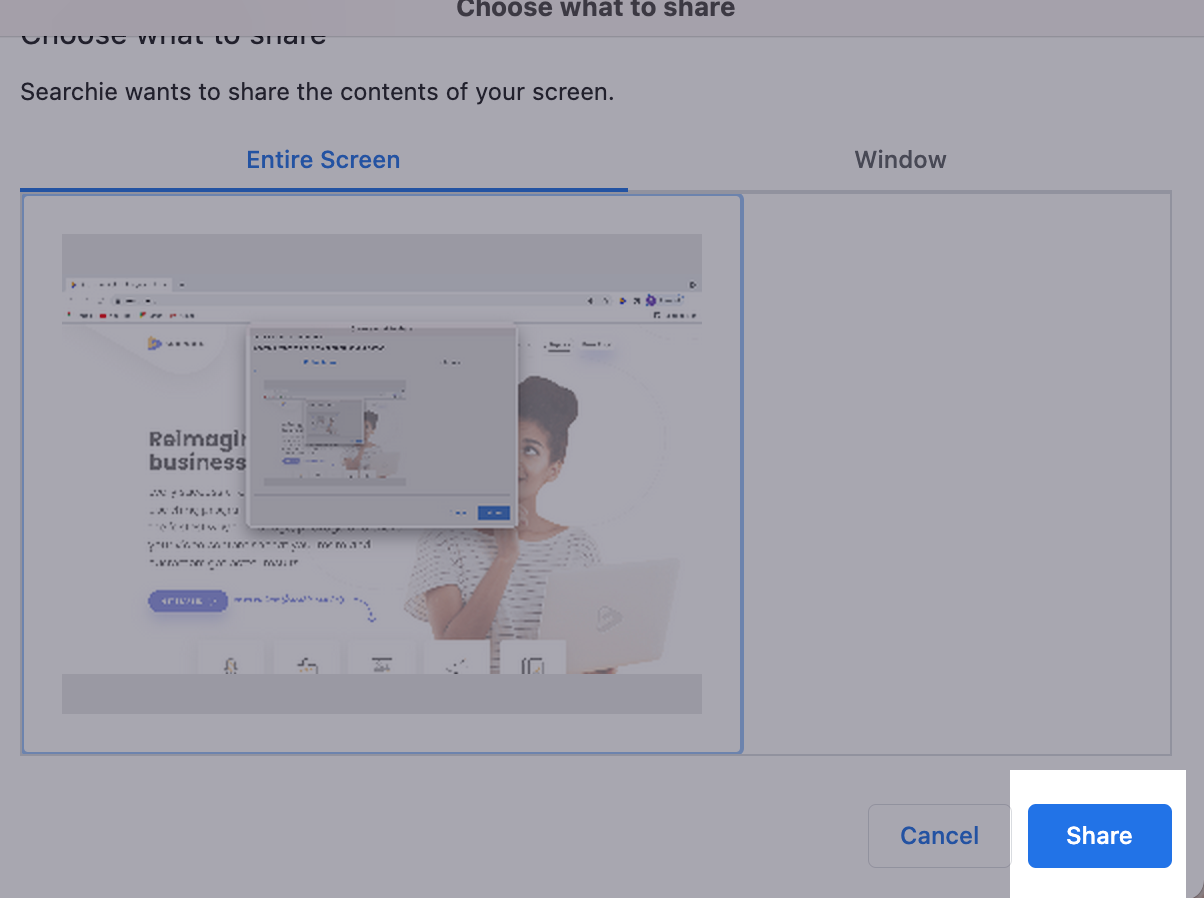 Step 2 - The Annotation menu
Once the recording begins, click the Annotation icon on the far right of the Control Panel in the bottom-right corner of your screen.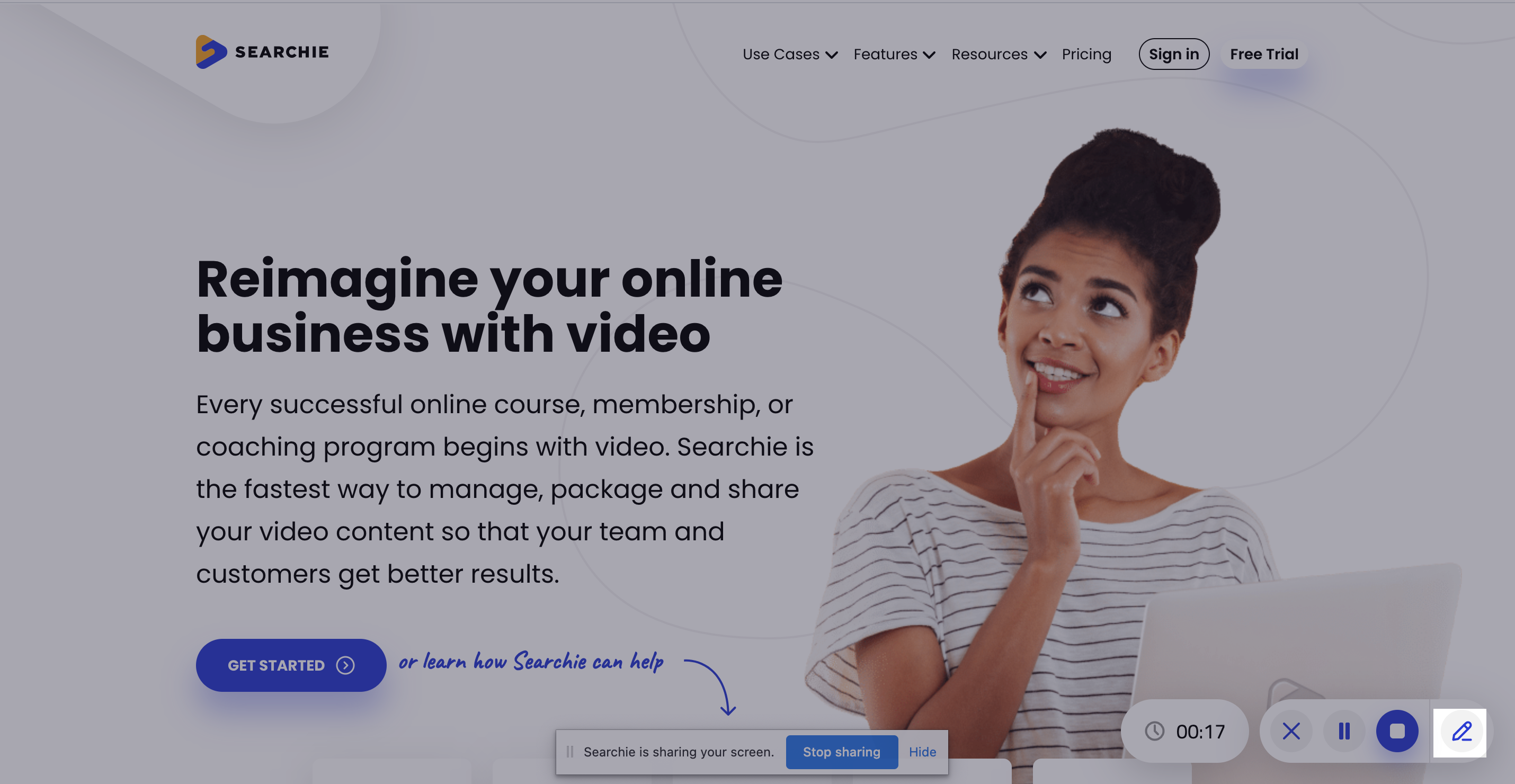 Step 3 - Draw, erase, and point to information
Now that the annotation options are visible, you can start to draw and highlight things on your recording.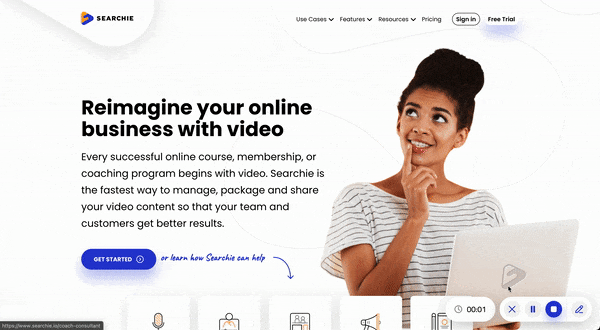 From left to right...
The circle displaying a colour will allow you to choose a colour for the annotations.

The pencil icon will give you the ability to draw free-hand in your chosen colour anywhere on your screen.

The eraser icon can be used to delete anything drawn with the pencil.

The arrow icon will let you drag and drop arrows around your recording to highlight specific areas of it. Check out the GIF below for a quick walkthrough of the various features.
📚 Up Next
Build a Playlist with your Extension recordings

Search your internal library of recorded SOPs

Film a tour of your Hub using the Extension and display it with a Featured section