Control whether your Audience can or cannot edit their Attribute information

What can I use this for?
Audience Attributes allow you to collect and use information about your audience. Attributes are a great way to show your audience optimized Hub content that is specific to their interests and where they are in their journey.
As the Hub creator, you can control whether your audience can change their Attribute information after initially recording their information. Giving your audience the flexibility to change their information is a great way to allow them to continue making progress and discovering new content in your Hub. Attribute information can be adjusted on the Account Settings page.
Example 💡

If you use a Success Path in your business, you may consider creating a Success Path Hub page to go along with your Audience Attributes. This gives you the flexibility of contextualizing using any videos or text to help your audience self-identify what stage they're in. At the bottom of the page, you can add a link to your Account Settings page where they can change their Attribute details.
Step 1 - Open your Hub Editor
Open your Hub Editor to get started with customizing your private Hub.
Step 2 - Change your Attribute's Settings
Head to your Attributes tab to locate and click on the specific Audience Attribute that you want to control editing access for.
Once inside the slide-in menu for your Attribute, you'll see the option to toggle between View & Edit and View Only.
This setting is available inside of each Attribute, meaning that you can keep different settings for multiple Attributes inside of the same Hub. You can keep some Attributes as View Only and some as View & Edit.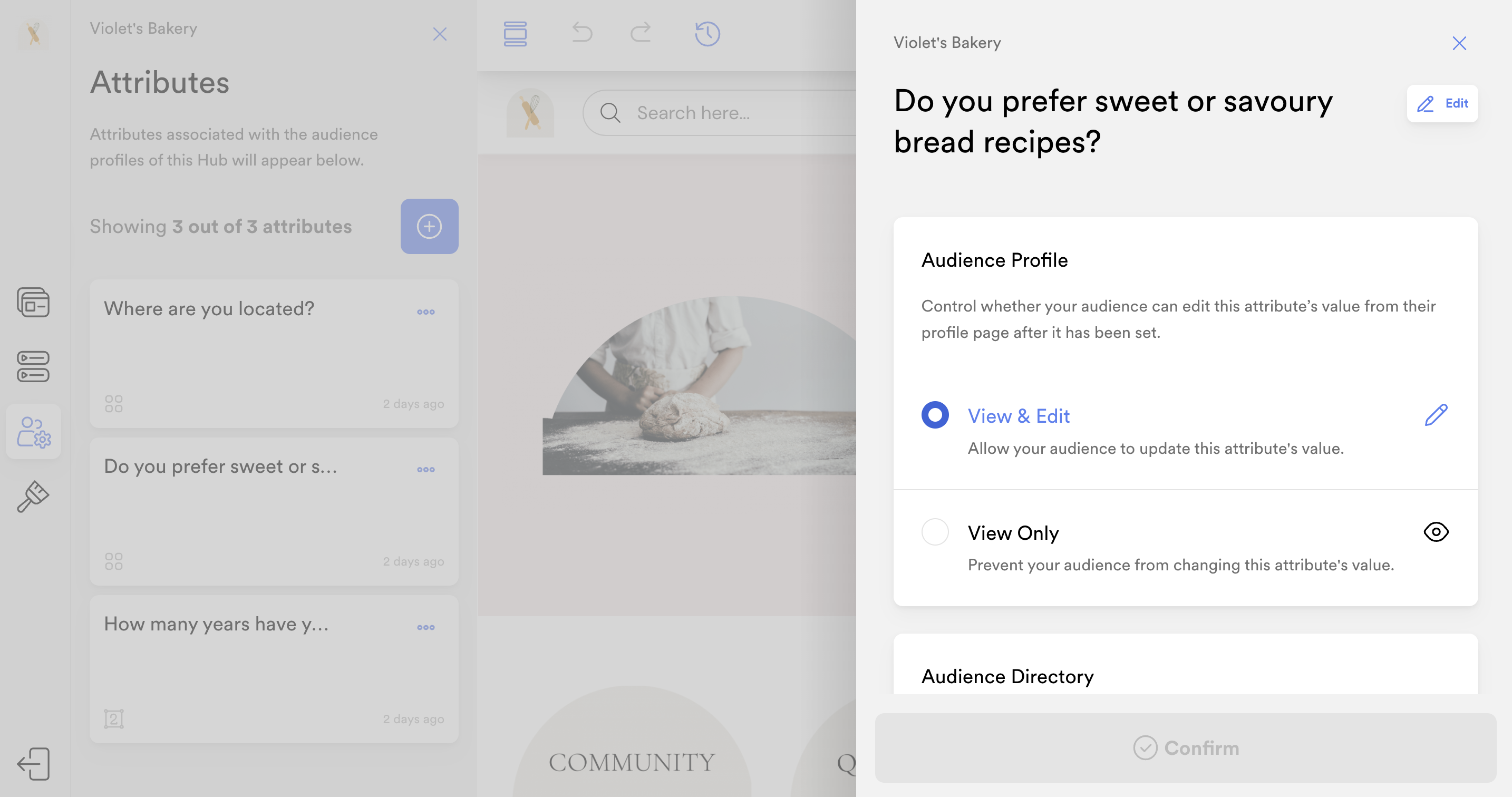 Step 3 - Let your audience know
If you've set your Attribute(s) to View & Edit, let your audience know where they can change their details.
Attribute information can be adjusted on the account settings page. You can copy the link to share this page inside of your Hub Editor.



Your audience can also navigate to the Account Settings page by clicking on their profile icon and then ⚙️ Account Settings.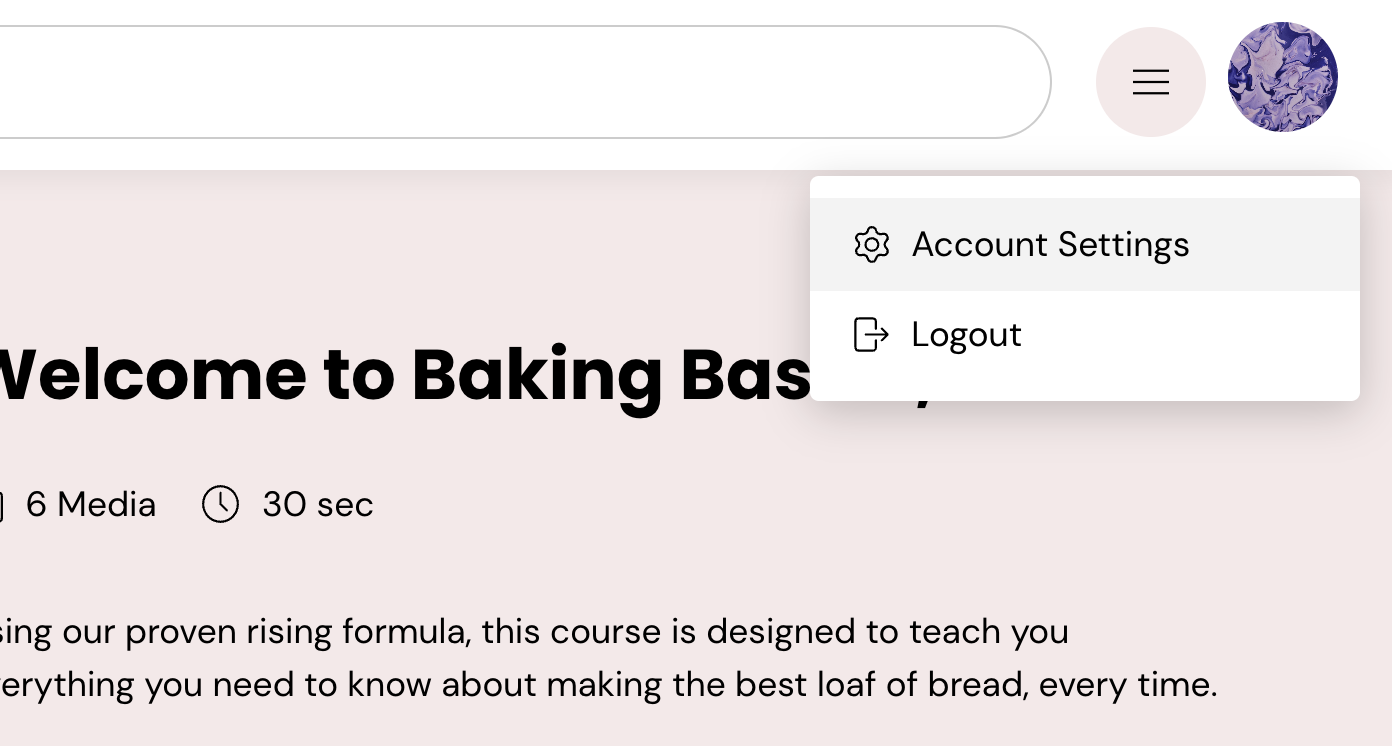 📚 Up Next
Add Audience Attributes to your Hub's onboarding process

Populate your Audience Directory using your Audience Attributes

Use Audience Attributes to show your audience specific Hub content 😏