Learn about how to make money with the Searchie Affiliate Program 🤑
Searchie Rewards is the affiliate program for Searchie users.

All Searchie users are automatically set up as affiliates when they create their Searchie account. As a Searchie partner, you can earn a 30% recurring commission on every sale of our Basic, Pro and Business Plans (excludes Enterprise Plan).

It is a simple, easy-to-use program for digital marketers, community managers, social media experts, course creators, membership site owners, and content creators in all sorts of different markets to add recurring revenue to their business.

For more information, please contact our team at partners@searchie.io
How do I find my personalized referral link?
NOTE: Some ad blockers may interfere with the Searchie Rewards page causing the page to appear empty, in which case any ad blockers will need to be disabled.
From the Rewards page in your account, scroll down to the Share on social media window and click Copy to copy your personalized referral link.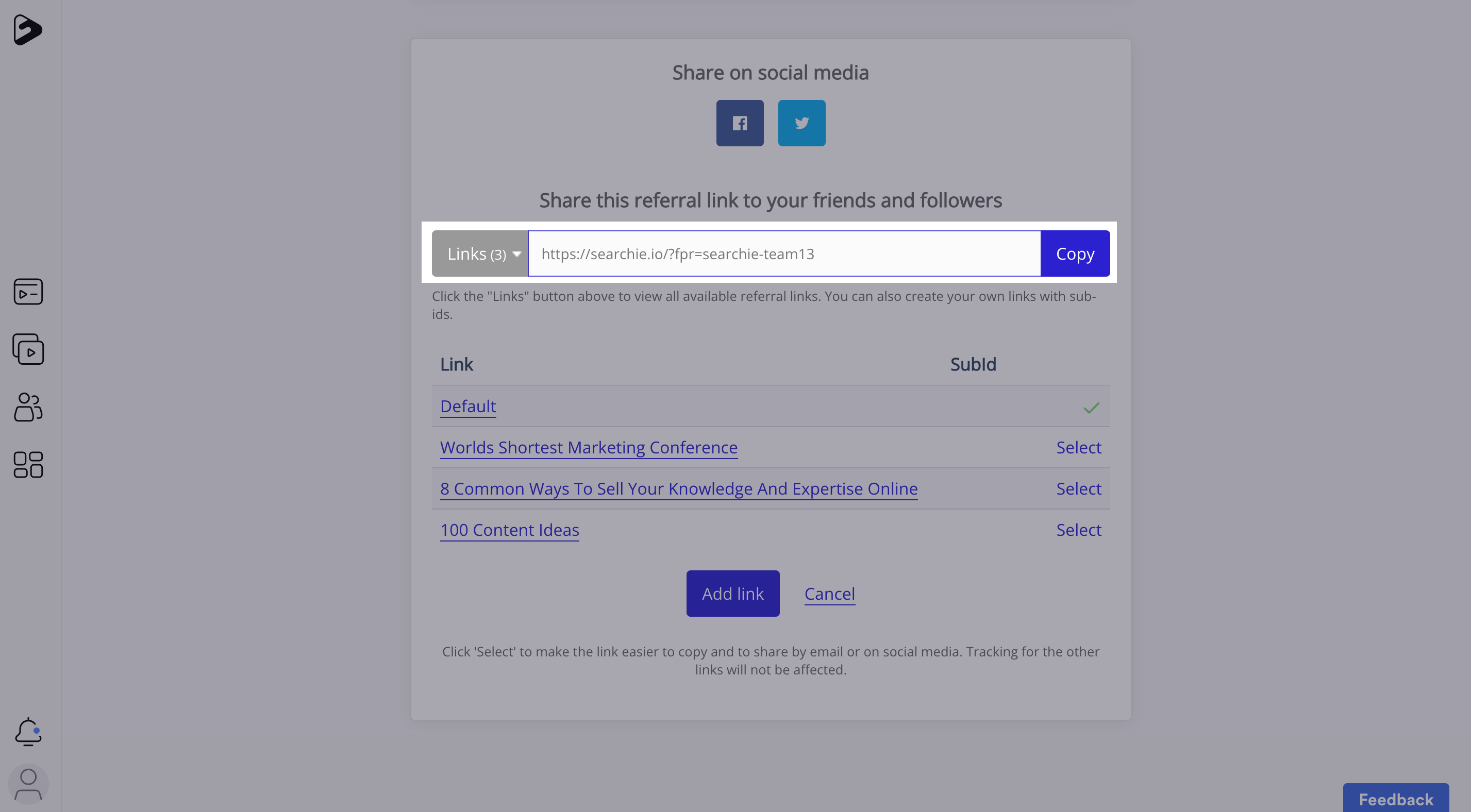 📚 Up Next
Make use of the Affiliate Handbook to sell Searchie and make 30% commission on any payments made through your referrals!