Sync your Folder for new content
Manually sync your new media into a folder connected to another platform like Facebook, Vimeo, etc.
🧰 What You Will Need
A folder connected to an external media source like Vimeo, Zoom, Wistia, etc.
Step 1 - Select the dropdown on the Folder you wish to sync
From the Library page in your account, locate the Folder you want to sync for new content and click on the dropdown menu indicated by the three dots.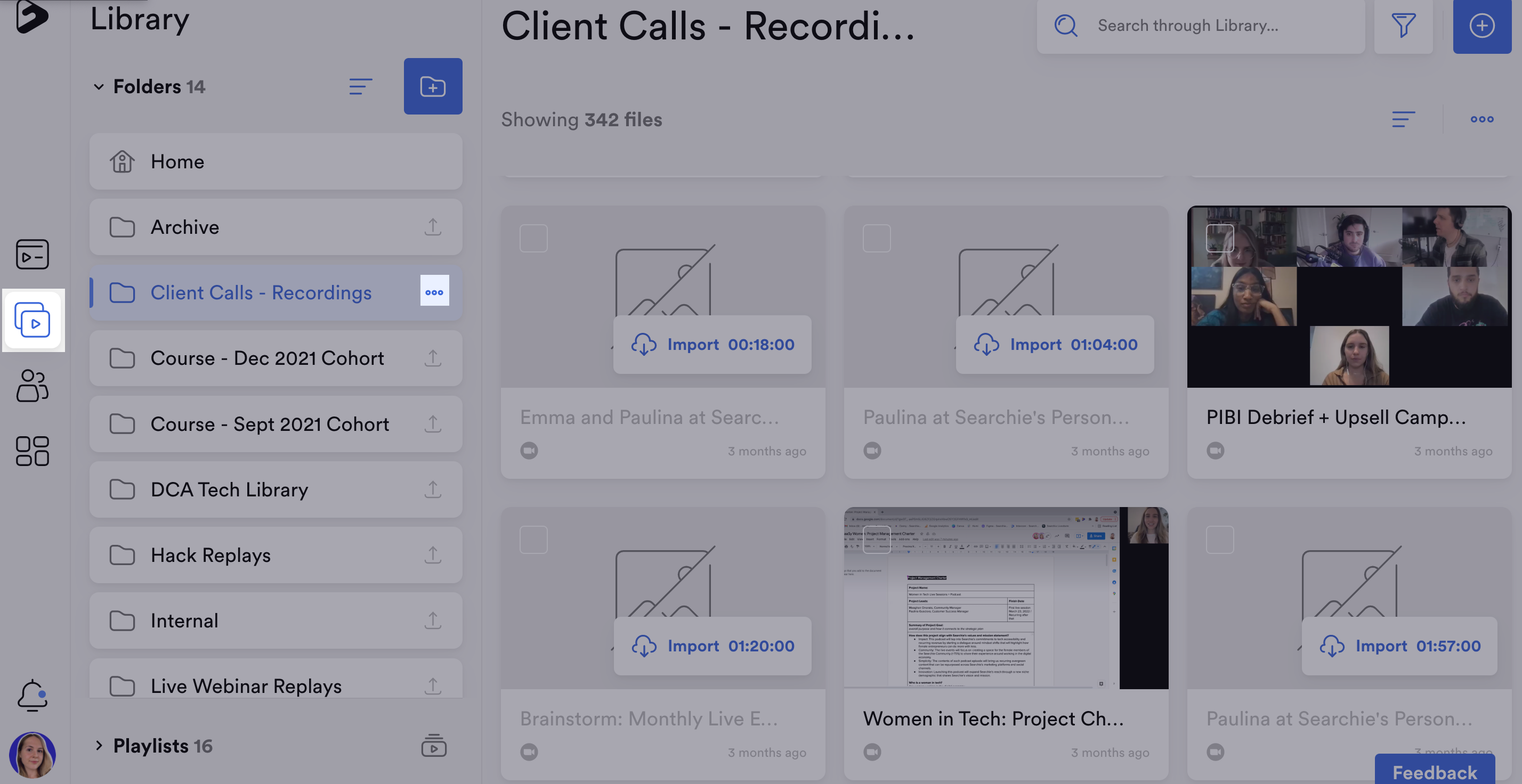 Step 2 - Sync the Folder
Click Sync and any new media that should already be in that Folder will now appear.