Upload an SRT file, used for captions/subtitles, into the Editor to replace your current transcription
🧰 What You Will Need
Uploaded media

Knowledge of the Transcript Editor
Step 1 - Launch your file's Transcript Editor.
Click on your file's dropdown menu and select Edit Transcript.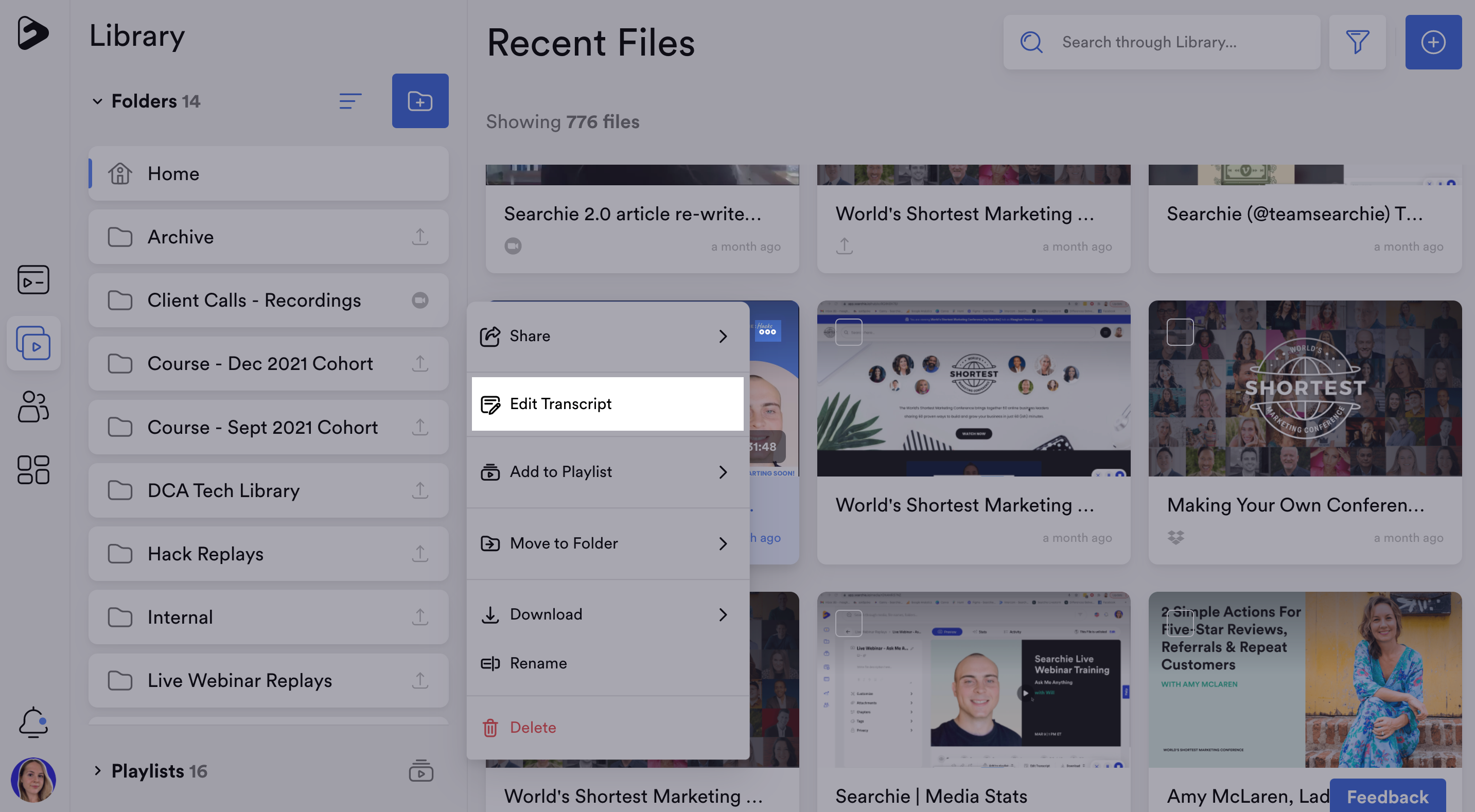 Step 2 - Click Replace & Upload
Click on the Replace button and manually upload the SRT file from your computer's drive when the upload window appears.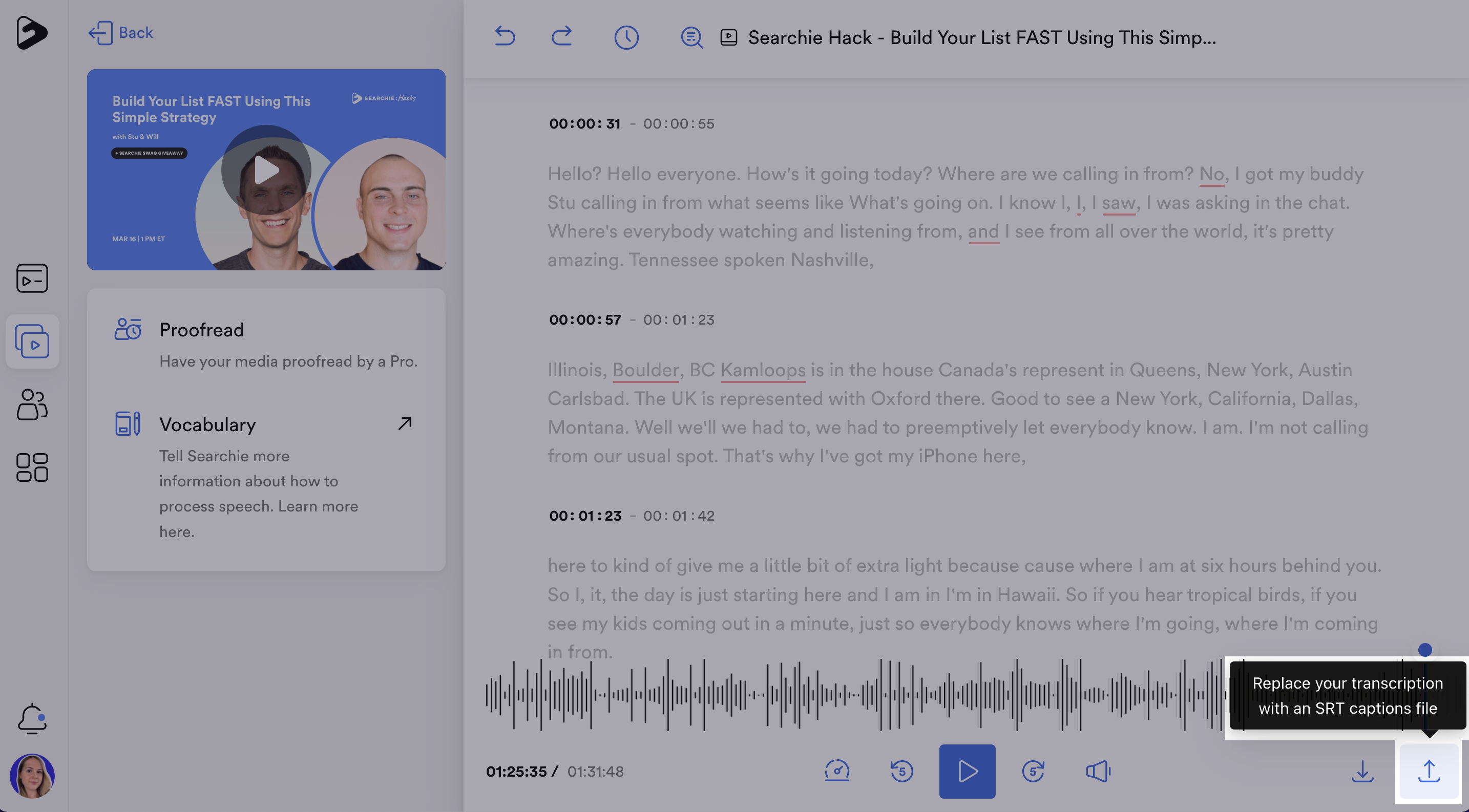 Step 3 - Check the changes
After this action is complete, your changes should be reflected in the transcription below. Click Save afterwards and the new version of the transcription will be saved.
📚 Up Next
Embed your media on your site

Build a Playlist

Create a Hub