Recover recordings in the Chrome Extension
Find any recordings that failed to upload through the Extension in your Local Backups
🧰 What You Will Need
The Chrome Extension

An attempted recording
Step 1 - Open your Extension
Open the Chrome Extension from your browser tool bar and click the little gear icon in the top-left of the dropdown window.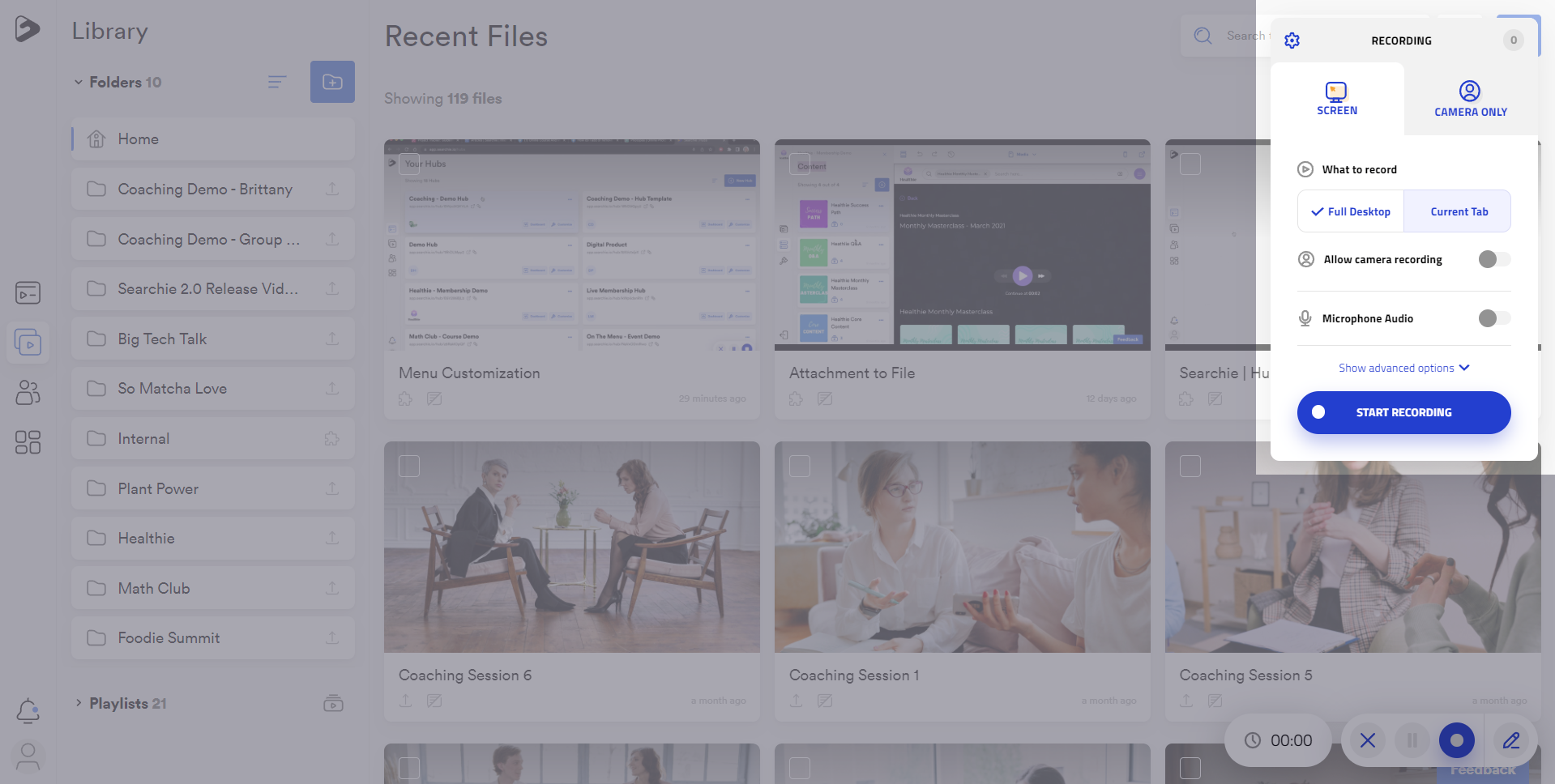 Step 2 - Access the Local Backups page
Click Manage next to the Local Backups option as shown below.
Step 3 - View your Local Backups
From this page, you can download any failed recordings and upload them to Searchie manually.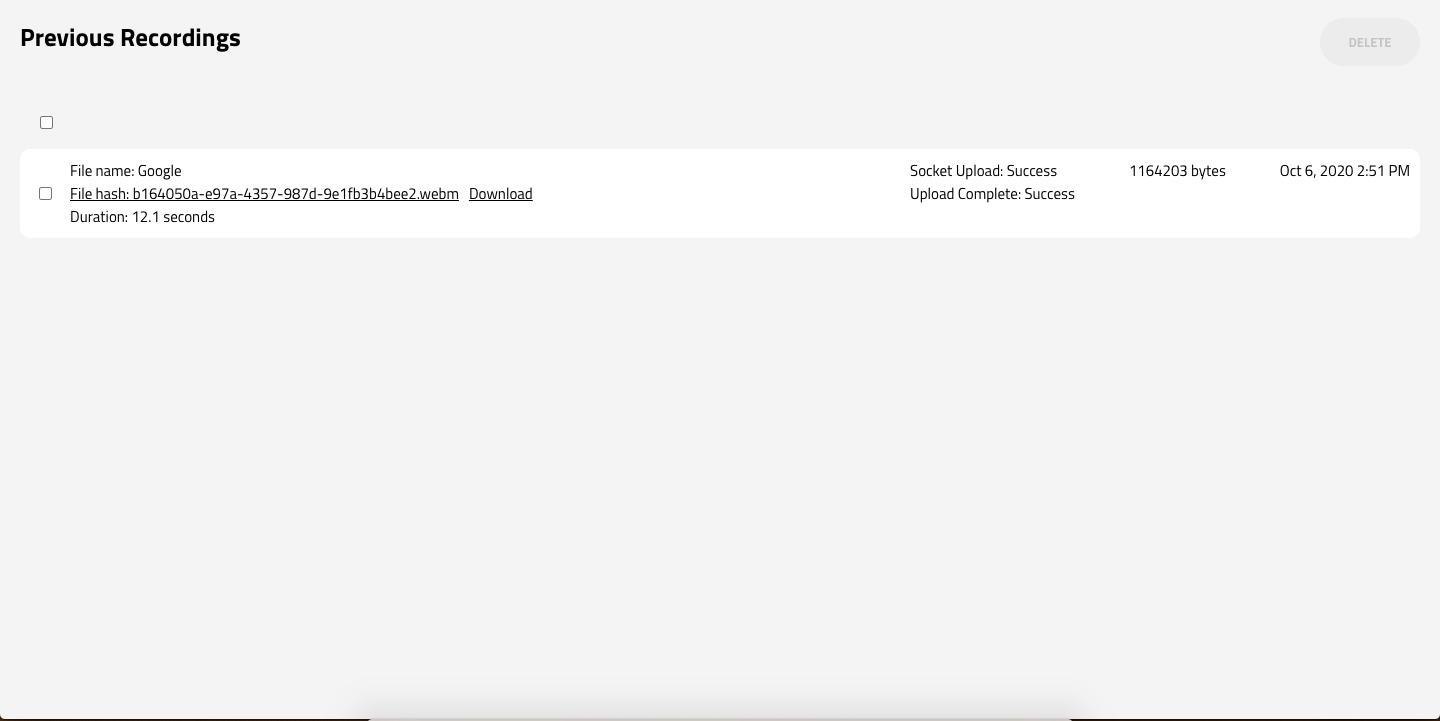 📚 Up Next
Add those recordings to a Playlist

Add a custom thumbnail with Canva

Move the recording to another Folder