When importing media, you'll need to finish the transcribing process with these steps if not using the Auto-Process feature
🧰 What You Will Need
To be logged in to Searchie

A media file from an external source ready to be processed (Zoom, Facebook, Wistia, etc.)
NOTE: This is only relevant for media files that have come into Searchie from another platform. When uploading a file from your computer or recording through the Extension, you will not need to take the steps below.
Step 1 - Find the media file to process
Locate the file you'd like to process inside of one of your Folders.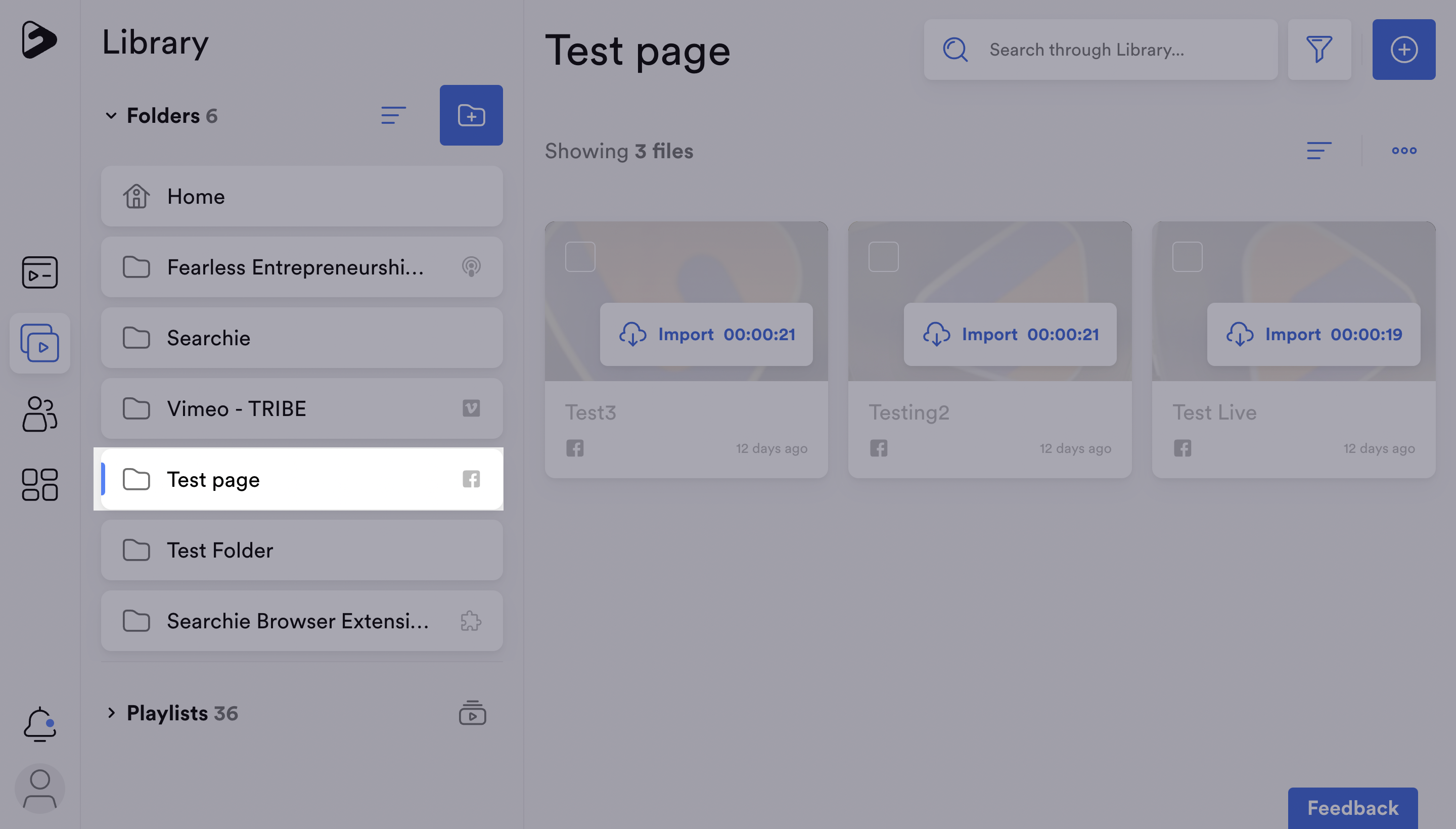 Step 2 - Add Media
Once you've found an unprocessed file (greyed out and faded), you can click Import to process it. This will generate a transcription, add captions, and ready your media for embedding or sharing.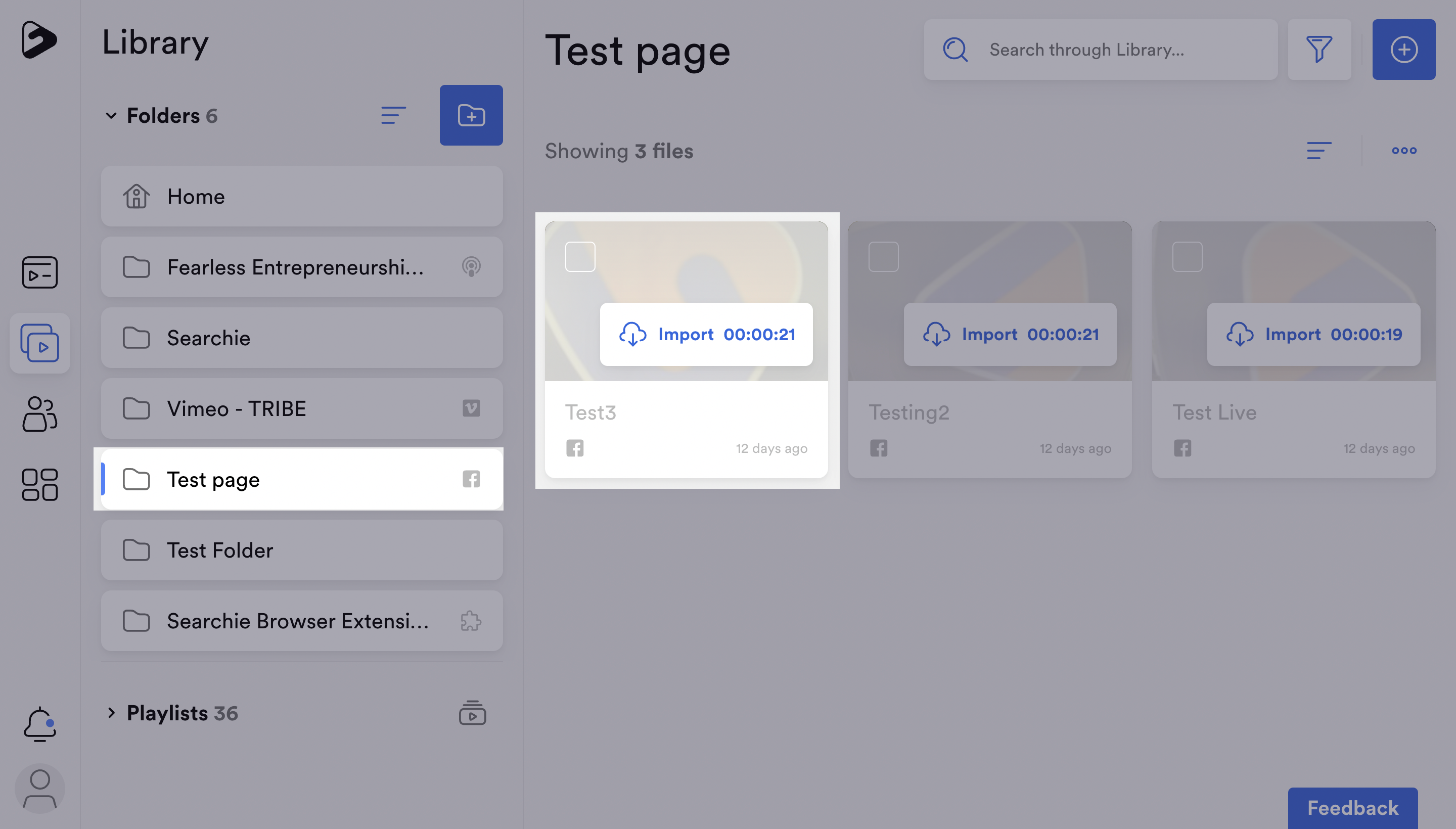 Step 3 - Check Notifications
After the video has finished processing, you'll receive a notification in the notifications tab that the file is transcribed and ready for searching.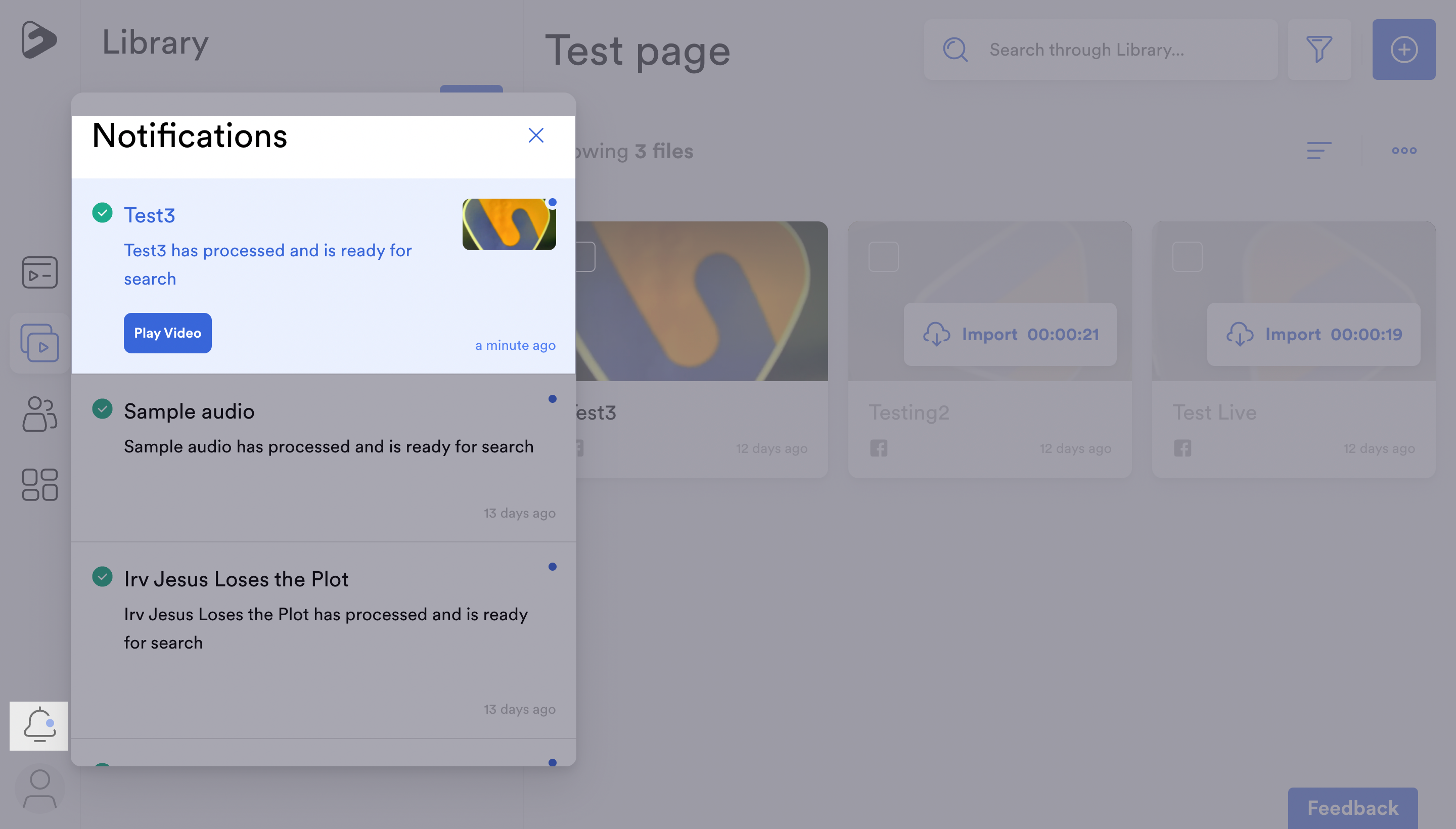 📚 Up Next
Move the file to another Folder

Build a Playlist

Embed or share the media anywhere