Top up your account with some extra hours at an additional cost if you've hit your monthly limit and still have media to upload
🧰 What You Will Need
A Searchie Basic or Pro plan
Step 1 - Go to the Subscription page
In order to add extra hours to your Searchie account, navigate to the Subscription page of your account.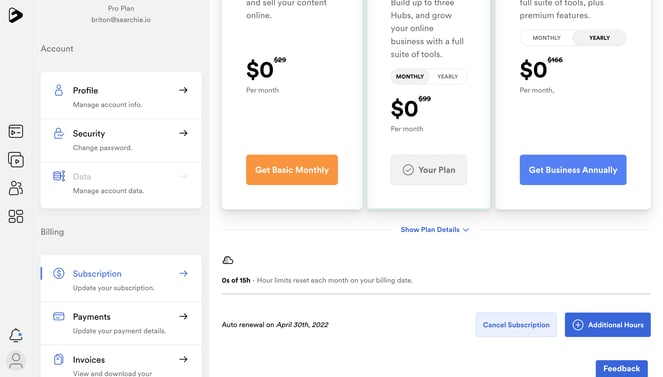 Step 2 - Add additional hours
From here, click the + Additional Hours button in the bottom-right of the page.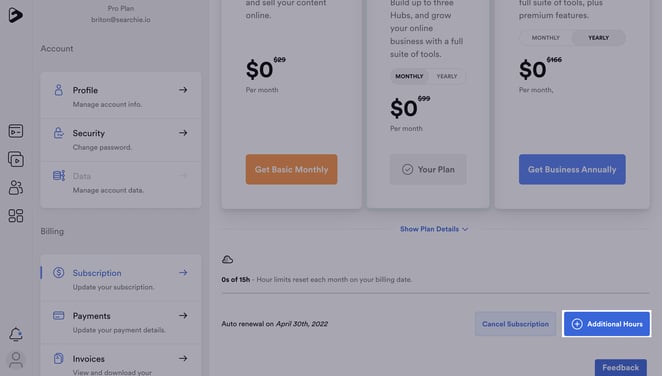 Step 3 - Top up your monthly limit
From here, click the - and + buttons to select the amount that fits your needs. Here are your current options for adding additional upload hours to your plan on the Basic and Pro plans.
1 Hour - $10.00
5 Hours - $50.00
10 Hours - $100.00
Click + Confirm Purchase once you're happy with your selection.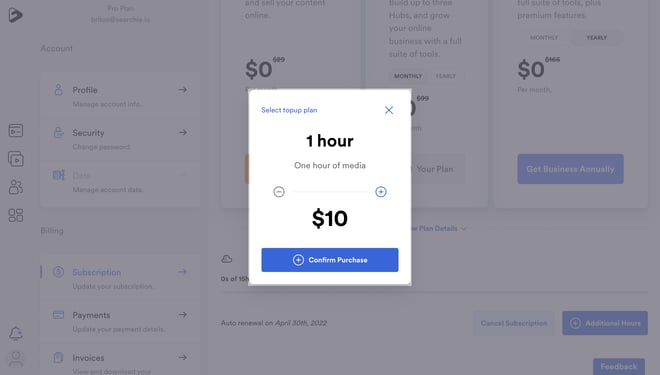 📚 Up Next
Continue to upload media

Build a Playlist

Turn that Playlist into a podcast