Switch to the Basic, Pro or Business plan
🧰 What You Will Need
A Searchie Account

Our dynamic pricing options and plans are budget conscious to help adapt to your changing business. This allows you to choose the right plan and pricing for your needs and you can change this at any time. 💪
Step 1 - Head to the Subscription Page
From your account settings, click the Subscription tab.
The Subscription page contains all information regarding the different Subscription tiers, it also includes your current Subscription plan and upload limit.

To see a list of features included with each tier click Show Plan Details ⬇.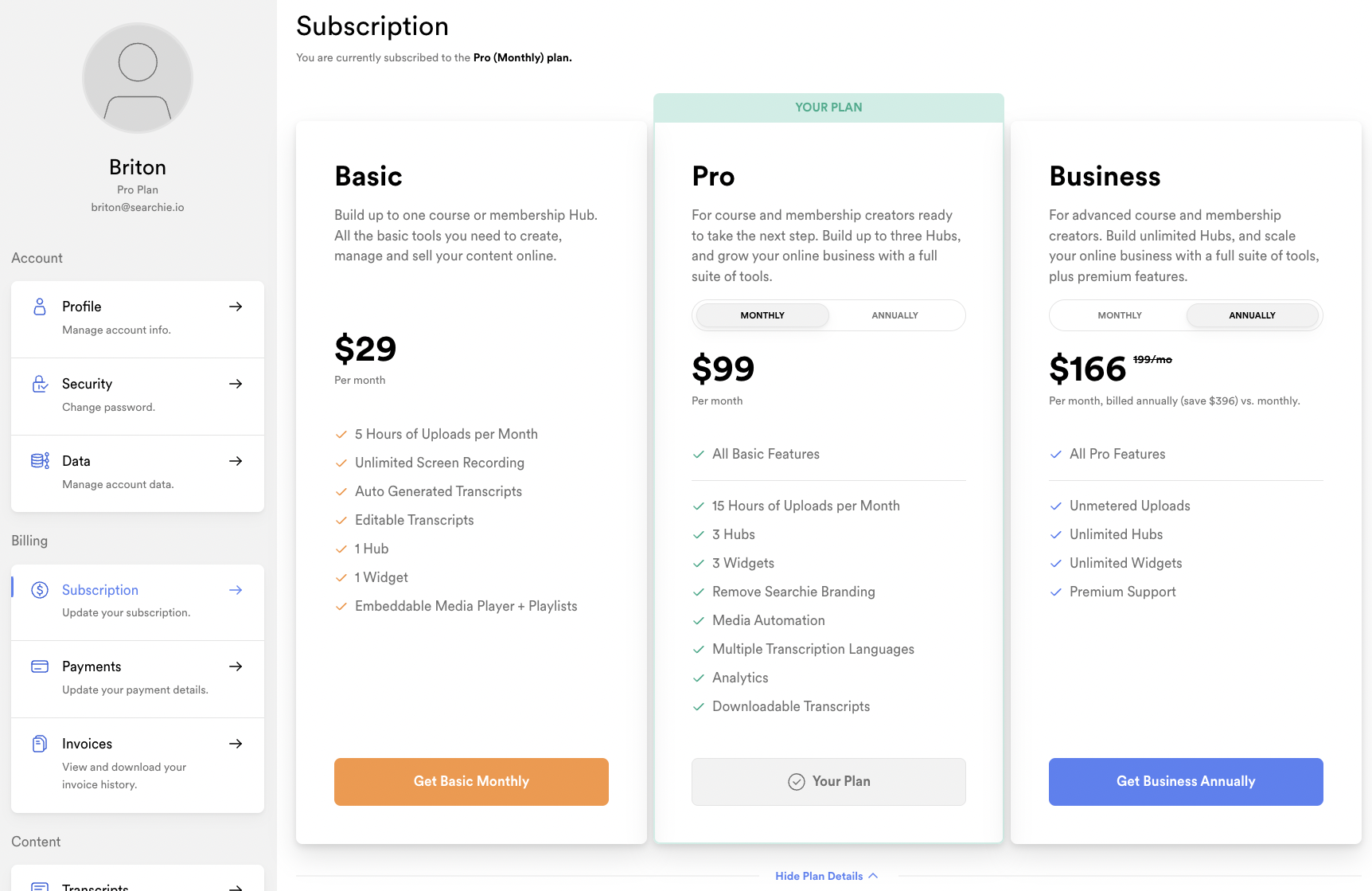 Step 2 - Select a Subscription Plan
Choose a plan along with the desired billing frequency if you're choosing the Pro or Business plans (monthly/annually). Then click the button under the chosen plan.


Confirm the payment method and Subscription by clicking ✔️ Confirm Subscription.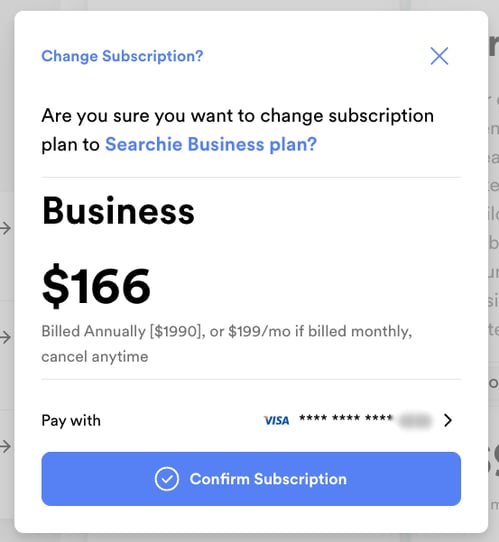 That's it! You've now changed your plan! 🎊

NOTE: Plan changes are subject to prorated pricing. In circumstances where excess funds are a result of plan changes, funds will be applied to the account as a CREDIT.
Canceling Your Subscription
We would hate to see you go, but we understand that every online business runs a different course.
To cancel your Subscription, click the Cancel Subscription button on the Subscription page. Choose a reason for canceling from the options listed, and leave a review or comment. Your feedback is valuable!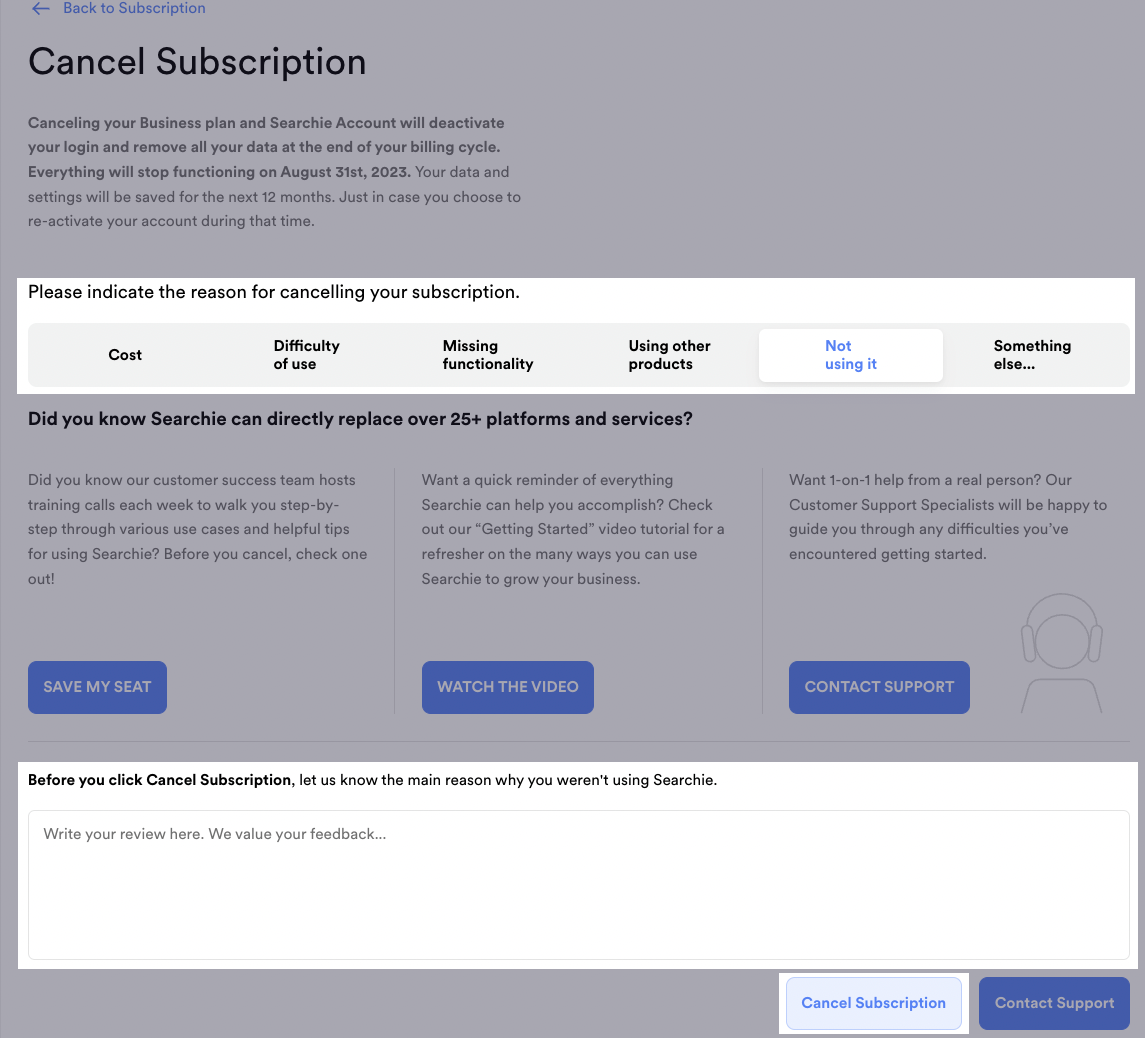 Once a reason has been selected, click the Cancel Subscription button once again, then check ✔️ the boxes to agree that you've understood the cancelation terms.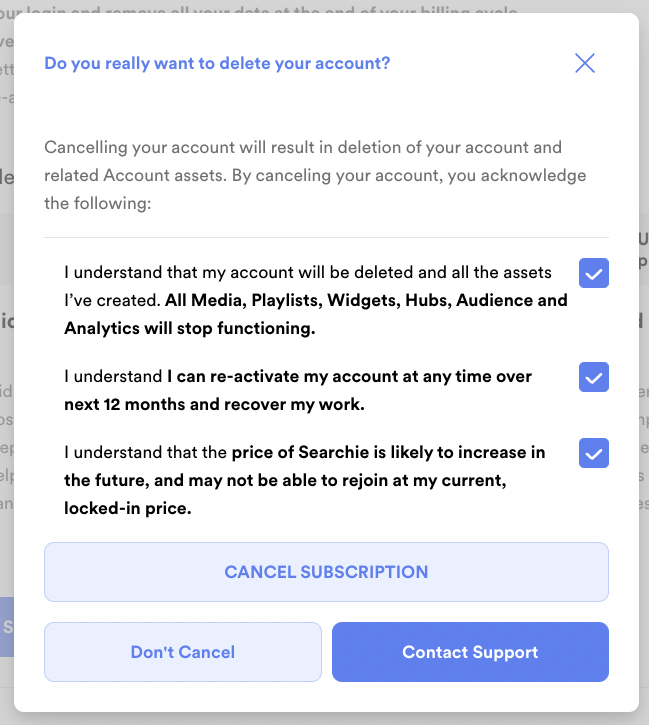 Finally, click Cancel Subscription.

Remember, you can always re-activate your account at any time! 😎