Change your password
See where you can change your password in the Searchie platform
🧰 What You Will Need
To be logged in to Searchie
If you need to reset your password, you can follow the steps in this article to do so.

Step 1 - Navigate to your Profile settings
Click your Profile icon in the bottom-left corner of your account and click on Settings.
Step 2 - Access the Security tab
Click on Security in the menu on the left and fill out the details on the right.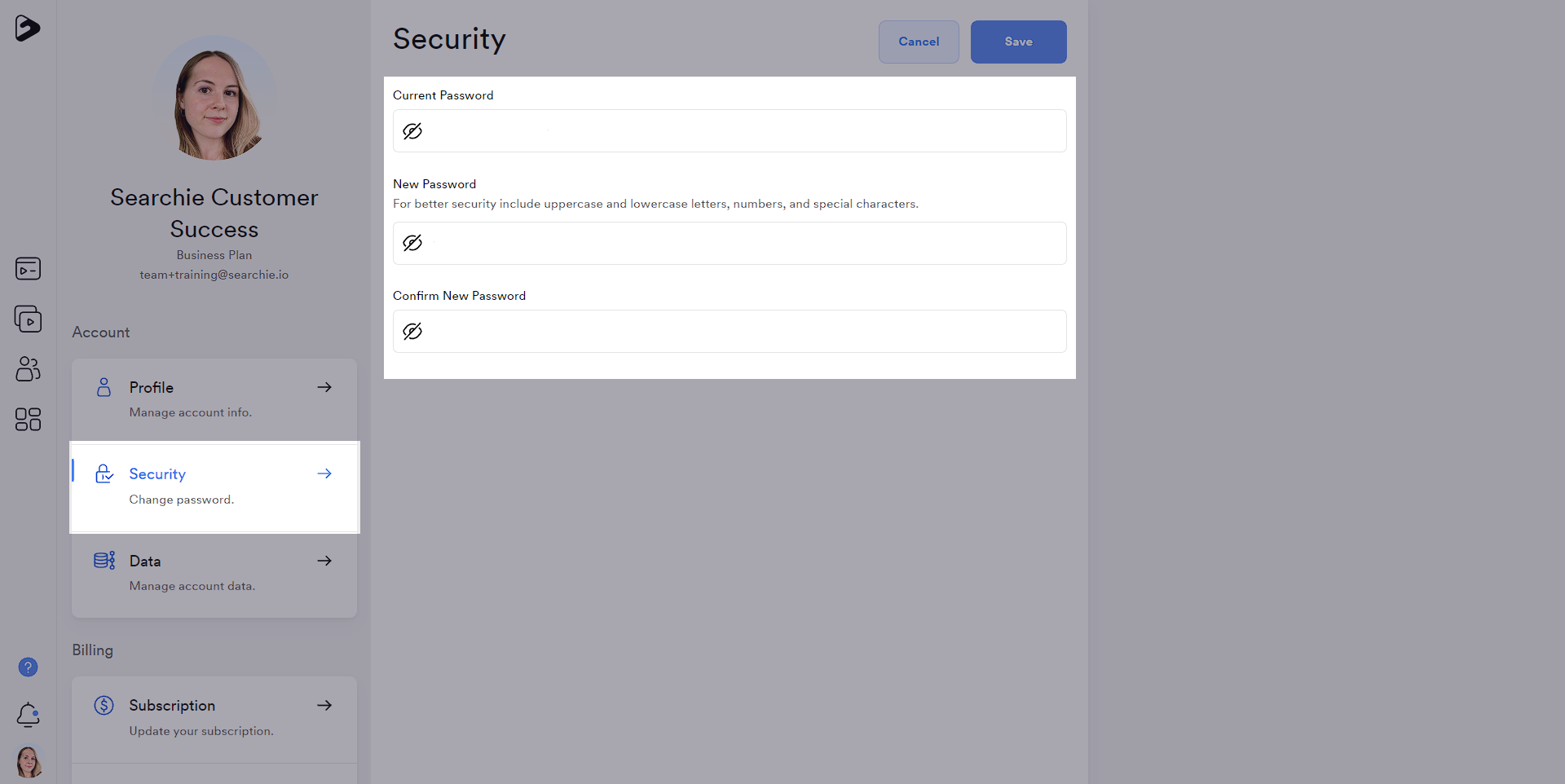 Step 3 - Save changes
When you're done, click the Save button in the top-right to save your new password.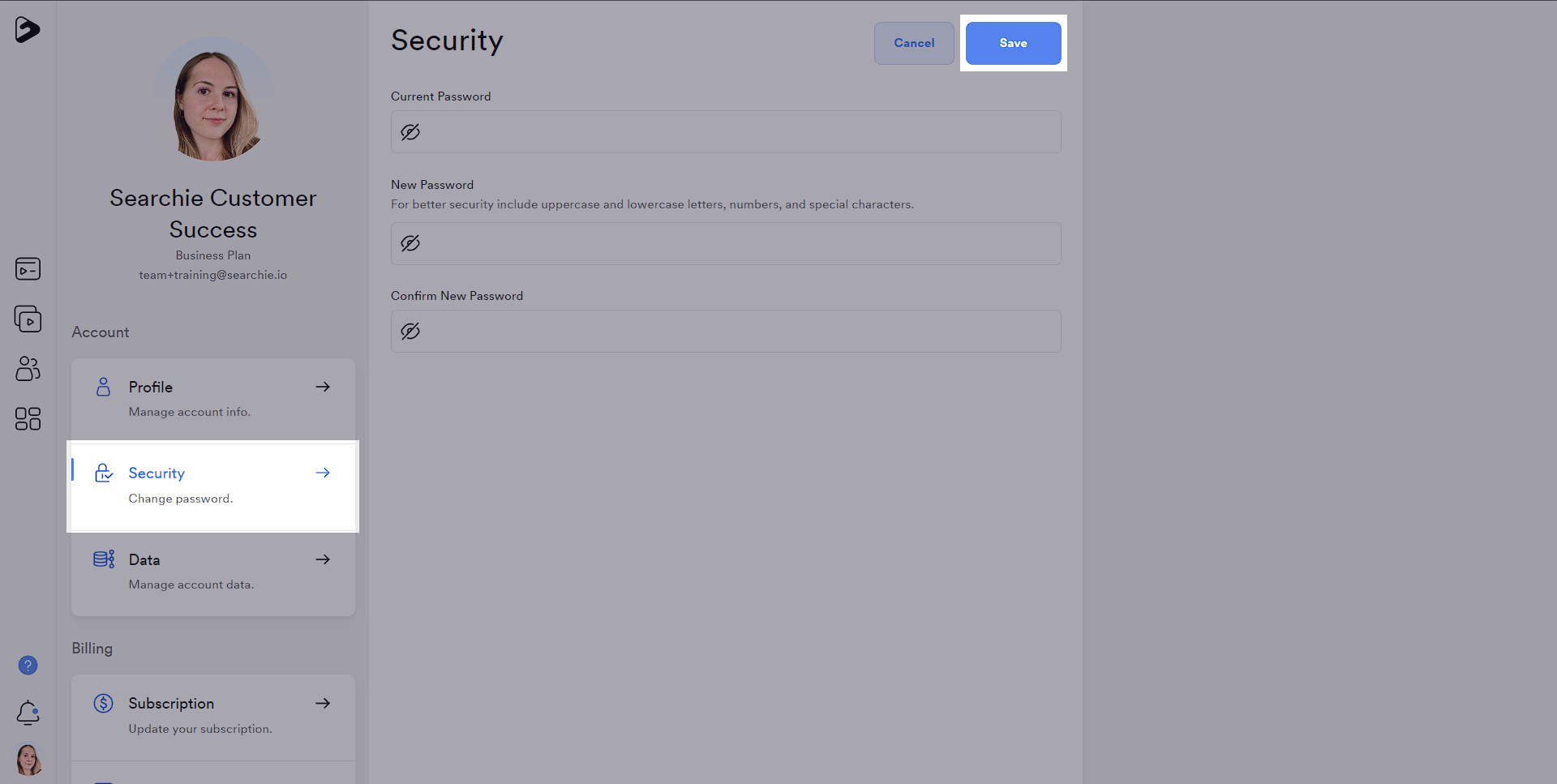 📚 Up Next
Upload media

Build a Playlist