Use the Import Settings to automate the transcribing of content in specific folders in your account
🧰 What You Will Need
A Folder connected to a third party application like Zoom, Wistia, Vimeo, etc.

A Searchie Pro plan or higher
Step 1 - Navigate to your Folders
From the Searchie Dashboard, click the Library tab on the left side of your page.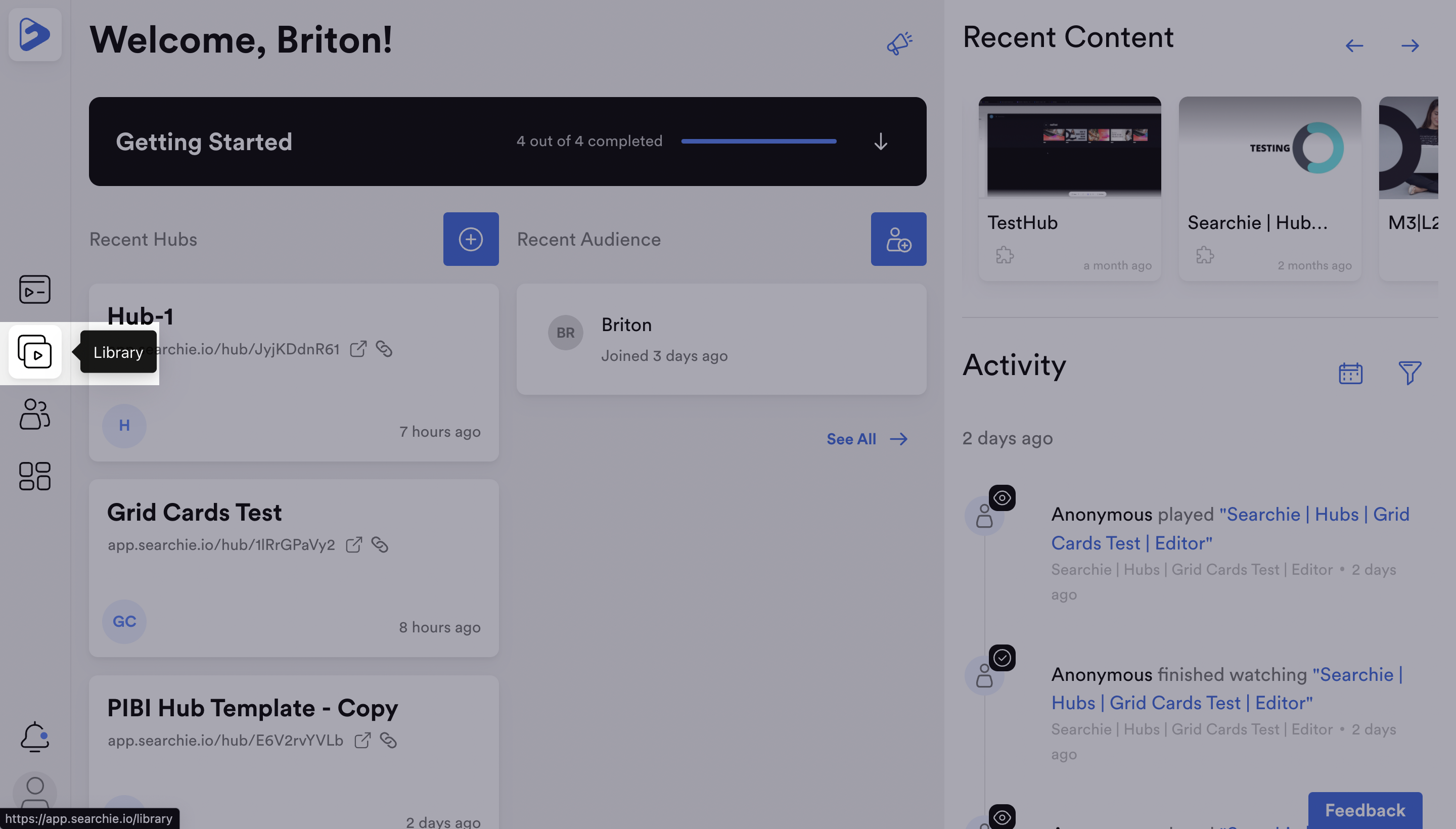 Step 2 - Click the dropdown on the folder
Locate the folder you'd like to turn on automatic importing for and click the dropdown menu on the right side, indicated by the three dots.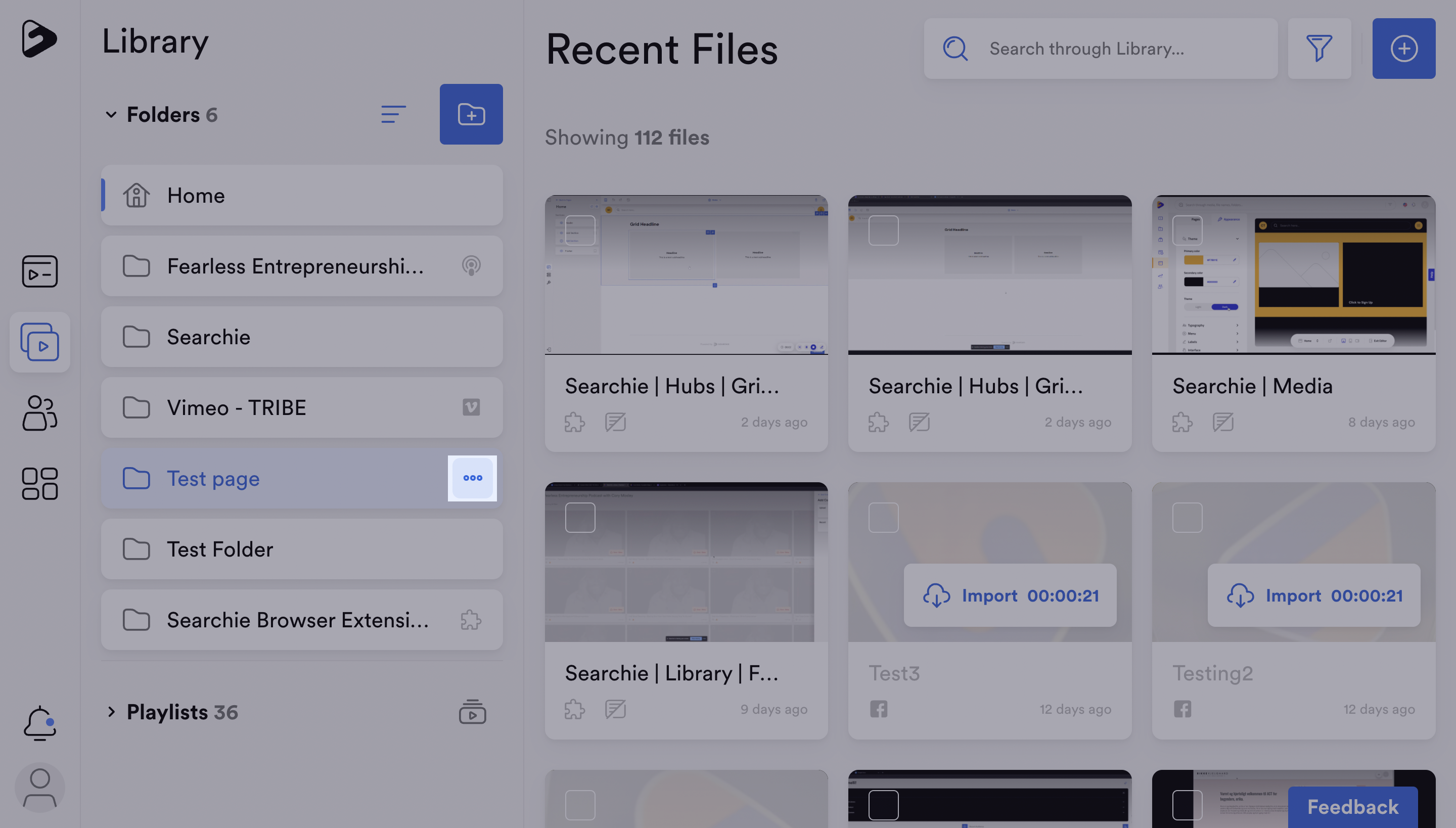 Step 3 - Toggle Automatic Importing
From here, click on Import Settings and then select Automatic.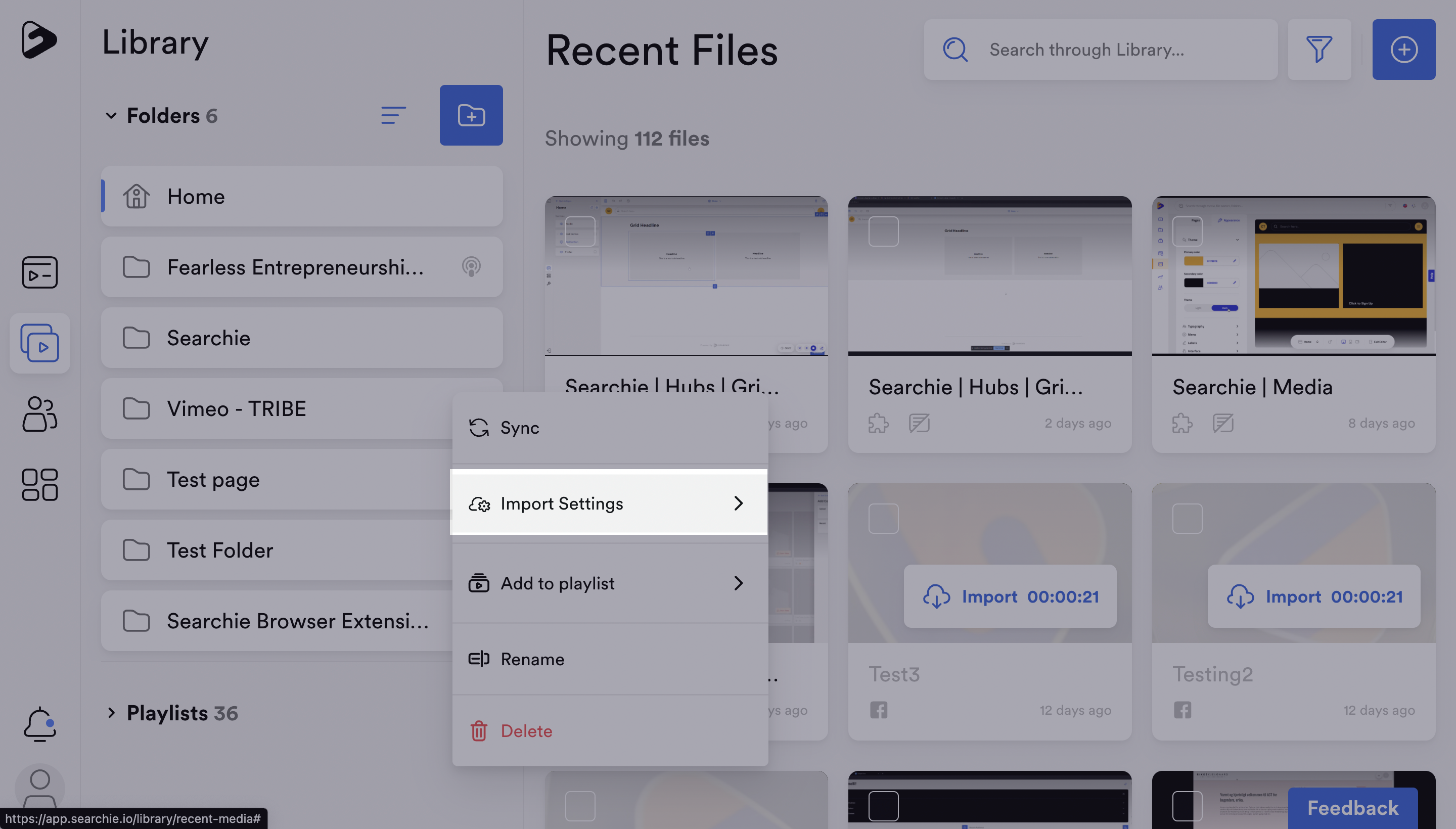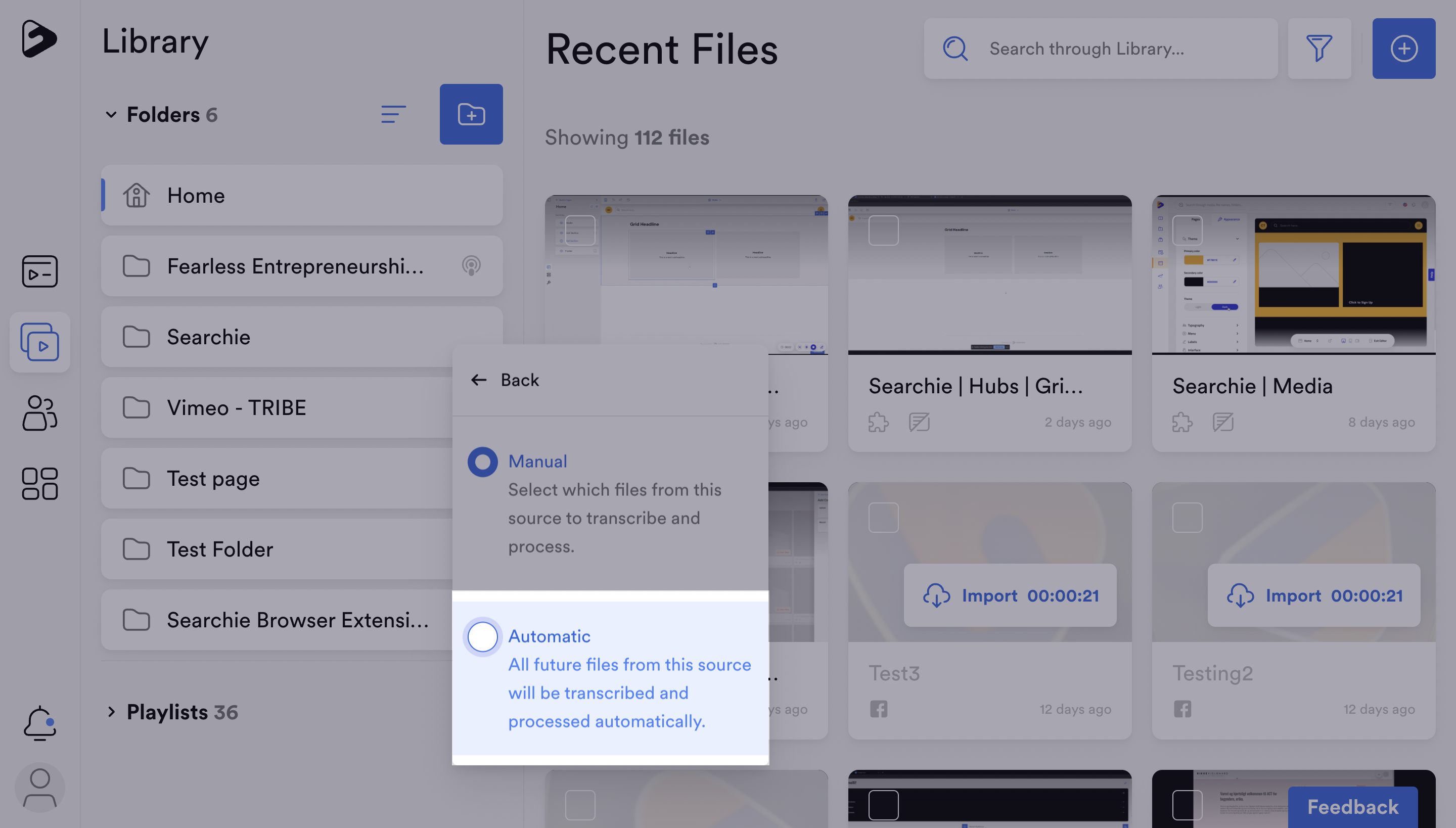 Step 4 - Confirm Automatic Importing
Confirm that you wish to automatically import any new content in that folder.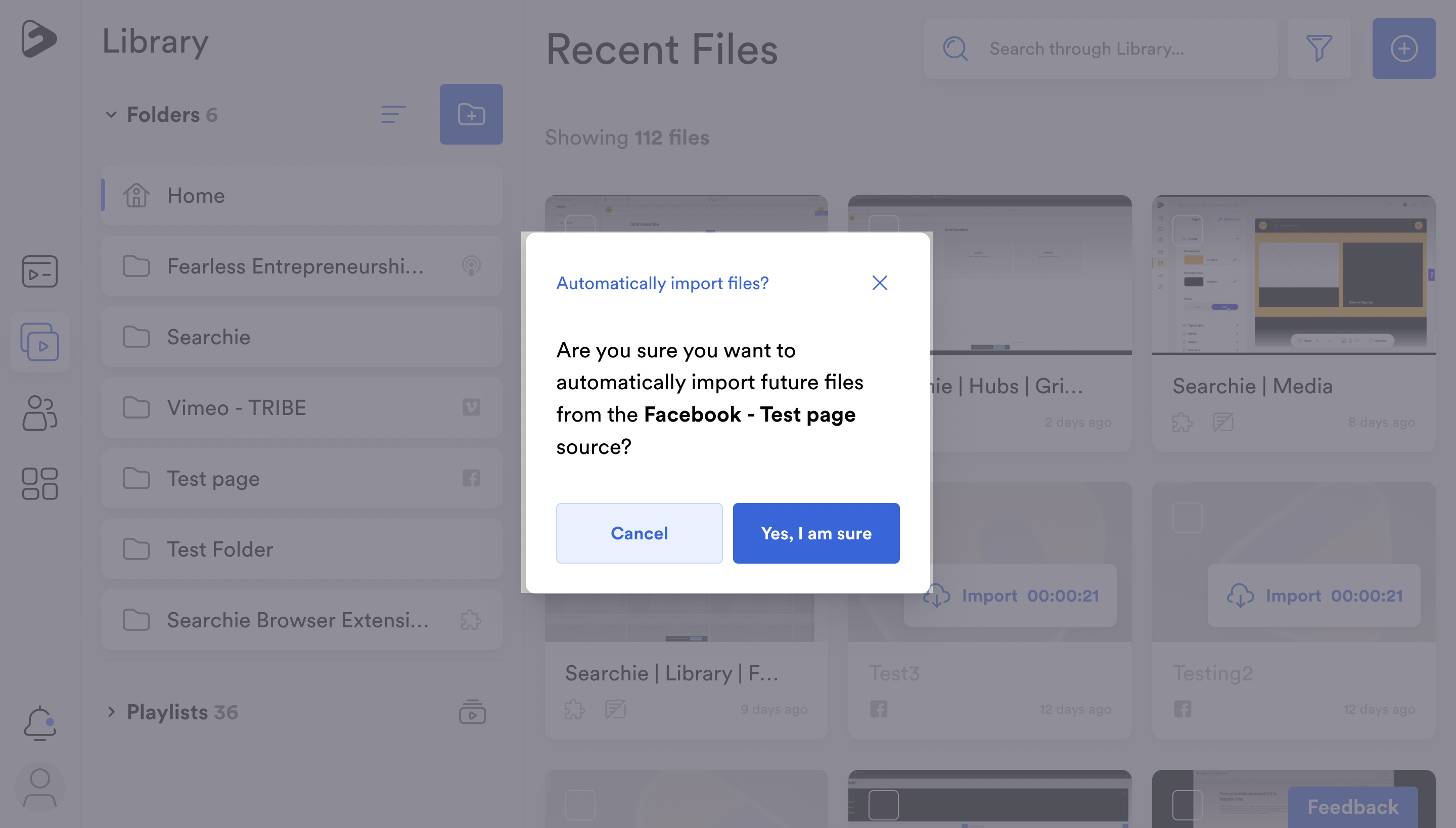 📚 Up Next
Automate a playlist with this folder

Embed media from that folder on your site