Customize your Hub's appearance and content with the Hub Editor feature
What can I use this for?
The Hub Editor allows you to create, build and edit all of the pages and sections inside of your Searchie Hub. There are two different ways to access the Hub Editor for a specific Searchie Hub.
Step 1 - Open Your Hubs tab
From your account's navigation bar, open the Hubs tab. Access the Hub Editor by clicking the 🛠 Customize button next to your selected Hub.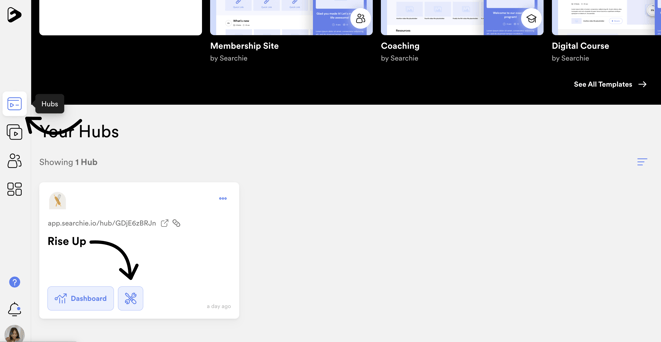 Step 2 - Work inside your Hub Editor
You'll see this loading screen as your Hub Editor is opening up. Once inside your Hub Editor, you can use your Hub navigation bar to switch between your Hub Pages where you can customize how your Hub is designed, view and add what Content is connected inside of your Hub, and customize the overall Appearance of your Hub. If you're on the Pro plan or higher, you'll also see the Attributes tab where you can create and connect Audience Attributes.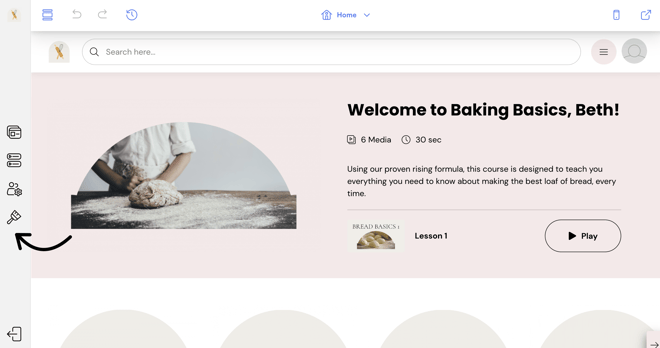 Step 3 - Exit out of the Hub Editor
To exit out of the Hub Editor, click the Exit Editor icon from your Hub navigation bar.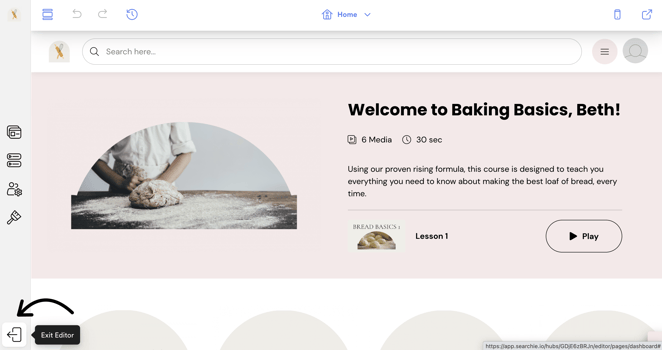 📚 Up Next
Configure and build out your Hub Pages

Create and connect Audience Attributes to personalize your Hub